News Briefs
Teletrol Signs on Duke Power as New Systems Integrator
Manchester, New Hampshire – Teletrol Systems Inc., an industry leader in building automation technology, announced the expansion of its national business partnerships with the addition of Duke Power to its growing list of Teletrol Authorized Systems Integrators.












Founded in 1904, Duke Power, a business unit of Duke Energy, is one of the nation's largest electric utilities with approximately two million customers in North Carolina and South Carolina.
---
RLE Technologies Signs OEM Agreement with NetBrowser Communications
NetBrowser's e-Guardian® Technology Enables RLE's FalconView II
Pleasanton, Ca. and Fort Collins, Co.- NetBrowser Communications, Inc., the leader in remote critical facilities monitoring solutions, announced that it has been selected by RLE Technologies, a leading manufacturer of remote monitoring equipment, to incorporate its e-Guardian® software platform into FalconView II, RLE's next generation remote monitoring software.
With FalconView II, RLE's customers will now have the ability to consolidate monitoring and alarm data across all Falcon products through one unified, holistic view of their enterprise-wide critical systems including environmental, fire safety and physical security machinery. Moreover, customers will experience a higher degree of ease in set up, use, and administration for managing all their critical infrastructure equipment across the globe through a single reliable and secure IP network.
---
Business Energy Solutions Conference & Exposition…Reduce Your Energy Costs & Improve Your Operations
Orlando, Florida - The 5th annual Business Energy Solutions Conference & Expo is set to take place, November 20-21, 2002 at the brand new Gaylord Palms Resort & Convention Center in Orlando, Florida. Presented by the Association of Energy Engineers (AEE), along with a cross-section of sponsors from, the Department of Energy, Environmental Protection Agency, and other industry associations, the forum is designed to help governmental, commercial, industrial & institutional end users lower their costs, upgrade their facilities, and enhance productivity.
Contact AEE email info@aeecenter.org, web www.energyevent.com for full conference agenda, to register, or to print you free expo only pass.
---
OSGi Alliance to Showcase Solutions at the Net-atHome 2002 Conference & Exhibition
November 08, 2002 Sophia Antipolis, France/San Ramon, Calif., U.S.A. - The Open Service Gateway Initiative (OSGi) alliance will be an active participant in the Net-atHome International Conference and Exhibition (www.Net-atHome.com/event02) November 13-15 in Cannes, France.
For more information please klick here: http://www.prosyst.com/press/OSGI_NetatHome.html
---
Teletrol President/CEO Presents at Third Annual ASHRAE-Rensselaer Technical Seminar and Career Fair
Manchester, New Hampshire - Andy McMillan, President and CEO of Teletrol Systems Inc., an industry leader in building automation technology, gave a keynote address titled "Building A Better World through Better Building Automation" at the Third Annual ASHRAE-Rensselaer Polytechnic Institute (RPI) Career Fair. The Fair and Technical Seminars were held at RPI in Troy, New York on October 30, 2002.
The ASHRAE-RPI career fair and conference is an annual event designed to bring together the brightest students with industry leaders in an atmosphere of mutual learning. Along with Andy McMillan of Teletrol, speakers included John Miner of Automated Logic, Peter Baselici of Lithonia Lighting, and Andrew Clancy, P.E., of York International.
For more information on BACnet, please visit www.bacnet.org. For more information on Rensselaer Polytechnic Institute (RPI), please visit www.rpi.edu.
---
Silent Witness Releases Day/Night Camera
Surrey, BC: - Silent Witness (NASDAQ: SILW / TSX: SWE) announces that it has released a high performance Day/Night camera board for both the MagnaViewT and PrimaViewT lines of the modular CCTV camera system. This single camera board automatically switches from accurate color images in daylight to clear, high-resolution monochrome images in low light conditions (down to 0.13 lux). This makes it ideal for mission critical applications that require 24/7 monitoring.
---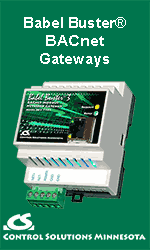 Precidia Technologies Releases Ether232 Version 4.0
Brings Additional Security Features and Enhanced Protocol Functionality
Ottawa, Canada, - Precidia Technologies, the leader in IP access devices, announced today the release of Ether232 Version 4.0, which will provide customers with additional security, enhanced network management capabilities and more supported protocols for connecting stand-alone serial devices to a network.
---
EDT Announces Release of Crestron Driver for the SMB™ Station
Longview, Texas, - Electronic Design Technology (EDT) announces the development and release of the SMB™ to Crestron interface driver designed to simplify the task of the integrator by providing the necessary interfaces and macros to enable the SMB Stations to communicate effortlessly with Crestron Control Systems.
EDT is a unique developer and manufacturer of a full line of lighting control, energy management, and environment control products using hard wired solutions. These intelligent devices include our product lines HMB, SMB, and I-Line stations and switches.
---
Enflex Product Implementation
Project implemented by Viron for the county of Alameda, CA. using Enflex product
http://www.esmagazine.com/CDA/ArticleInformation/coverstory/BNPCoverStoryItem/0,2500,84740,00.html
For more information about Enflex visit www.enflex.net
---












3COM Unveils New Network Jack "In-The-Wall" Lan Switch
NJ200 Network Jack Innovation Gives Enterprise Network Managers Sophisticated Networking Management and Connectivity Capabilities
SANTA CLARA, Calif., -- 3Com announced the latest product in the Network Jack platform, the NJ200. It is a unique four-port managed Ethernet switch that quadruples LAN infrastructure port connections to quickly and easily add new users, devices, and intelligence to the edge of the corporate network. It is also the only networking device on the market today that has location mapping capabilities that enables the IT manager to physically pinpoint locations of networking devices on the LAN from the edge of the network.
---
2002 Buildings Energy Databook
The 2002 Buildings Energy Databook is now available. This year's version contains the most-up-date information on buildings energy data available. Notice the entire databook has been revised as well as the introduction of additional topics and information. http://buildingsdatabook.eren.doe.gov/
---
ION 6200 Energy Meter from Power Measurement Now Revenue-Certified in Canada
VICTORIA, BC - Power Measurement now offers a Measurement Canada-certified version of its compact, low-cost ION 6200T intelligent energy meter. Although all versions of the ION 6200 meter are revenue accurate (meeting both IEC standards for Europe and ANSI standards for the USA), the new version is certified by Measurement Canada as meeting the specific requirements of the Canadian revenue-metering market. The Measurement Canada-certified ION 6200 meter is available in both revenue-sealed and unsealed versions.
---
Silent Witness Releases the MagnaView V28Plus Camera
Surrey, BC: - Silent Witness (NASDAQ: SILW / TSX: SWE) announces that it has released the MagnaViewT V28Plus to its premium line of modular CCTV cameras. This feature-rich camera comes in a die cast metal enclosure that can be flush or surface mounted with or without a 4S deep electrical box. This model is tough enough for schools, prisons, correctional facilities, warehouses or any environment where there is a high risk of vandalism or tampering.
For those who prefer the flush to surface mount feature but do not require the robustness of the MagnaView V28P, the PrimaView C14 is a perfect alternative. Silent Witness has recently redesigned the C14 in a light weight polycarbonate material and has added the surface mount option. The camera is ideal for office buildings, apartment complexes, malls and residential applications.
---
Princeton Junction, NJ – Attendees were upbeat and justifiably optimistic about the future at the recently concluded Smart Card Alliance Annual Conference, where the Alliance announced that smart card module shipments to the U.S. and Canada had doubled in the first half of 2002 to 31.2 million, and total more than 120 million units since 1999.
At the conference, speakers from government, enterprise IT, financial services, retail, entertainment and transit reported on their rapidly growing use of smart card technology to add convenience and solve common problems of identification, authentication and security.
The Smart Card Alliance is a not-for-profit, multi-industry association working to accelerate the acceptance of smart card technology. Through specific projects such as education programs, market research, advocacy, industry relations and open forums, the Alliance keeps its members connected to industry leaders and innovative thought. The Alliance is the single industry voice for smart cards, leading industry discussion on the impact and value of smart cards in the U.S. For more information please visit http://www.smartcardalliance.org.
---
FieldCentrix® Inc.Announces FX OptimizerT
FieldCentrix® Inc., the largest and most experienced provider of mobile, Internet-based software for field service companies, announced a new module for its enterprise suite of field service automation software. FX OptimizerT uses workforce optimization technology to intelligently schedule field service resources, allowing our customers to maximize efficiency, reduce service operating costs and improve their customer satisfaction and loyalty.
---
New IAQ White Paper
Buffalo Grove, Ill., - A white paper entitled How To Achieve Proper Indoor Air Quality offers new advice on designing or renovation building HVAC systems to achieve a balance of adequate ventilation and energy efficiency. It also provides information on detecting indoor air pollution, a list of common pollutants, IAQ Web site links, and a checklist for proper IAQ conditions. Download the white paper from www.staefa.com
---
FieldCentrix Inc.and ServicePower Announce OEM Partnership
FieldCentrix Inc., the largest and most experienced provider of mobile, Internet-based software for field service companies, and ServicePower, a global developer and supplier of workforce optimization software, announced an OEM partnership to incorporate ServicePower's software into FieldCentrix's field service automation product suite.
Under the partnership agreement, FieldCentrix is using ServicePower's intelligent workforce optimization and scheduling technology as the basis of its new FX OptimizerT product that will help customers maximize field service resources and increase customer satisfaction.
---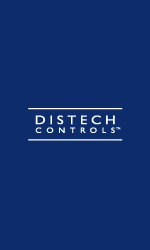 Teletrol President Addresses the Issues of BACnet Adoption at BACnet Conference and Exposition 2002
Manchester, New Hampshire – Teletrol Systems Inc., an industry leader in building automation technology, participated in a panel discussion on "How to Sell Building Owners on the Benefits of BACnet" at the BACnet Conference and Exposition 2002. The conference, under the theme "BACnet - CONNECTED!", was held at The Ohio State University on September 22 – 24, 2002.
The BACnet Conference and Exposition offered the opportunity for key engineers and end-users to interact and understand the issues and capabilities that are enabled by BACnet-based systems, and how the systems will benefit plant and facility engineers and managers responsible for the selection, installation, and operation of mechanical systems, controls, and building automation systems.
For more information on BACnet, please visit www.bacnet.org. For more information on Teletrol's interoperability solutions, please visit www.teletrol.com
---
AutomatedBuildings.com at LonWorld
AutomatedBuildings.com is part of panel on New Trends in Building Automation at LonWorld Check it out http://www.lonworldexpo.com/Conference/SolutionTrack.htm
---
CABA's Intelligent & Integrated Buildings Conference
This CABA-hosted event is dedicated to addressing key issues facing the large building sector with respect to integrated systems, building automation and building intelligence. Learn from CABA and industry experts how you can profit from intelligent & integrated buildings. This event will be held December 2-3, 2002, Toronto, Canada, in conjunction with PMExpo. Further details can be found at: http://www.caba.org/iibc
---
CONNECTIONS 2002 - Making the Net Work
CONNECTIONS(tm) 2002, hosted by Parks Associates and CABA and held at the Wyndham Anatole in Dallas Texas, featured over 20 informational sessions, over 70 presentations, and 75 showcase sponsors along with keynotes by Siemens Energy & Automation, CompUSA and AT&T Broadband. The theme of this year's conference was "making the net work". The conference included a builder's track sponsored by Builder Magazine as well as focusing on growth in consumer awareness and adoption of home networking and gateway products.
---

[Click Banner To Learn More]
[Home Page] [The Automator] [About] [Subscribe ] [Contact Us]