NEW PRODUCTS
New Programmable Actuator Offers Unlimited Control Options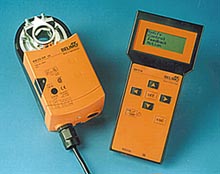 DANBURY CT - Imagine you have a small ddc controller assigned to control a fan system that has three analog and three binary outputs. One analog output is for a chilled water valve actuator and another for a hot water valve actuator. The third analog output is for outside air, return air and mixed air damper actuators in the economizer. Two of the binary outputs are for supply fan and return fan start and stop. That leaves you with one binary output left, and you wanted to add a modulating actuator on a minimum outside air damper to the system. What do you do?

In the past you would have had to add an additional controller with an analog output or order an 'odd ball' actuator to fill the need. Today you can specify the new Belimo AM24-SR actuator with Multi-Function Technology for all the actuators in the system, and simply switch one of them from 2 to 10 VDC to Pulse Width Modulation using a hand-held electronic device, the Belimo MFT-Handy.

This is just one example of the flexibility afforded by Belimo's Multi-Function Technology, or MFT. The new AM24-SR actuator from Belimo is the first to offer MFT. Eventually modulating actuators in all the Belimo torque ranges, 35 to 266 in-lb, spring- and non-spring return, will feature MFT. Now one actuator can fulfill multiple roles, easing the logistics associated with installing actuators of different types on a project. The flexibility afforded by MFT does not end with the control signal. Users can change the parameters of virtually any actuator function: control, feedback, torque output, running time, and rotation. They can also use MFT for actuator data logging and identification.

For more information visit www.belimo.com
---
Circon Systems Corporation Provides End User Flexibility With WebControl™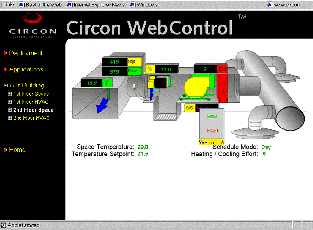 Circon WebControl provides a web interface for your LonWorks® network. WebControl builds on the Coactive Connector® 1000 product offered by Coactive Networks and provides an application specific to Circon networks. This graphical user interface offers the following benefits to end-users: · Multiple user access to building automation system · View information anywhere, anytime · Simplify the user interface for casual users · Reduce end user training by using popular browser clients · Flexibility in operating systems
Flexible monitoring and control means that the facility manager can access the system through popular web browsers such as Internet Explorer and Netscape. They can monitor and change setpoints in selected nodes or specific network variables.
The system is easily implemented because Circon Engineering Services provides an end-to-end solution including configuration and web page development with applets. Circon WebControl is easily installed like any LonWorks node or any computer device onto a local area network. There are no architecture or changes necessary to installed products.
Circon WebControl is flexible to be customized to the end user's needs. The web-based interface increases access to the control network, reduces user training costs, and can be easily linked to a corporate website. In addition, Circon WebControl simplifies web server maintenance by using an integrated web server for hosting web pages. The Circon WebControl applets are designed for Circon controllers and are flexible enough to be incorporated into web pages that reflect the customer's corporate identity.
For more information about WebControl visit www.circon.com For more information about Coactive visit www.coactive.com.
---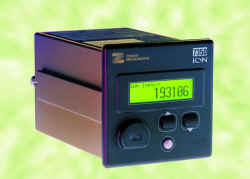 Power Measurement Release 7350 ION Three Phase Digital Power Meter
Victoria, BC August 16, 2000, Power Measurement released the new 7350 ION three-phase digital power meter. Combining basic sag/swell detection, waveform recording and harmonics (up to the 31st) with high-speed data logging and automatic modem dial-out, the 7350 ION offers cost-effective power monitoring and analysis in a compact, easy-to-use package.
The 7350 ION extends Power Measurement's line of low-cost 7300-series ION meters by offering enhanced power quality features, a harmonics histogram display, increased data-logging capacity and the ability to issue an alarm signal via onboard modem.
For more information visit the web site at www.pml.com
---
Reliable Controls - MACH-Zone Unitary Controller
Reliable Controls of Victoria, British Columbia, Canada introduces the new fully programmable, MACH-Zone DDC controller.
The MACH-Zone:
Is a small and versatile controller ideal for unitary control applications
Delivers 8 KB of user configured programming space, four universal inputs and four outputs that can be ordered as universal or TRIAC
Is backwards compatible with existing Reliable Controls systems and communicates over a peer-to-peer RS485 MS/TP network
Can operate as a stand alone island (by itself), stand alone networked (a number of units connected together via twisted pair (RS-485) or integrated network (main and sub networks) on larger systems
Can be connected to Reliable Controls SS-100 programmable sensors via Smart Net Port or standard thermister based room sensors (universal inputs)
Button functions on SS-100's are programmable from MACH-Zone operation ·
For more information visit their web site at www.reliable-controls.com or visit Reliable Controls at booth #510 at the AHR-Expo- Mexico show.
---
New Power Supply Features:
Power Jack
Optional Terminal Plug
Prodigy Power Module TR115/277 Transformer
Cabling
Power Jack on the Junction Board provides plug in power input from the New Power Module.
Optional Terminal Plug provides field supplied 24 VAC capability.
Prodigy Power Module, PPM offers an effective low cost means of connecting multiple Prodigies. The PPM is a Certified Electrical Enclosure designed to mount in the ceiling plenum and feed 24 VAC power to as many as 30 Prodigy Diffusers.
The TR115/277 transformer is an available accessory for field mounting to the new junction board. This transformer can power a maximum of 6 Prodigies.
Cabling accessories are available helping reduce field installation costs. Prodigy plenum cable is low voltage and need not be run by an electrician.
For more information http://www.price-hvac.com/PriceNews/NewProd.html
---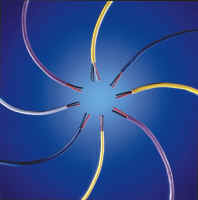 Soundsational Signal™ Home Theater Sound Cables
Now Available from Coleman Cable

Coleman Cable recently announced the expansion of its line of sound cables
products to include a "high-strand-count", extra-flexible, home theater
cable called Soundsational Signal™. This product line includes 12-16 AWG
stranded cables with 2 or 4 conductors and is UL listed as CM / CL2 / CL3.

Soundsational Signal jacketed sound cables are widely recommended for
in-wall sound installations. All products include cabled conductors for
elimination of EMI (Electro-Magnetic Interference) and RFI (Radio Frequency
Interference). Extra-flexible stranding increases frequency response and
significantly improves ease of installation. Colored jackets are also
included to assist with identification.
For more information visit the web site at http://www.coleman-cable.com
---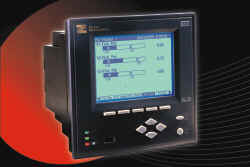 New 7600 ION Meter from Power Measurement

Power Measurement has released a brand new product: the 7600 ION three-phase digital power meter. The 7600 ION helps to quickly identify problems and verify compliance with existing and emerging standards by summarizing hundreds of detailed power quality measurements into simple pass/fail indicators.
For more information visit the web site at www.pml.com
---
---


[Click Banner To Learn More]
[Stay Informed - Subscribe to our Update Mailing List]
[Home Page] [Contact Us] [The Automator - Current Issue]
[News] [Resources] [Products] [Systems] [About]

Visit Home Toys to Learn about Home Automation
Web Design by Enviromation