---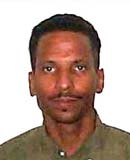 EMAIL INTERVIEW - Keith Gipson & Ken Sinclair
Keith Gipson, CTO, Impact Facility Solutions
Keith Gipson has been a technologist for more than a decade. Starting out as a Technician with Honeywell Inc. in 1987, an Engineer at Johnson Controls in the mid-90's and at Pacific Gas and Electric in 1997. Keith co-founded in 1997 the world's first, internet based Enterprise Energy Management company, Silicon Energy Corp. Silicon Energy was acquired by Itron in March 2003.
Keith was Awarded United States Patent number 6,178,362, Jan 23, 2001 as Co-inventor of: an Energy Management System and Method utilizing the Internet to perform Facility and Energy Management of large corporate enterprises.
myFacility is a product/ASP service providing Enterprise Facility Management Services to large Corporate and Industrial customers.
---
myFacility Update
Sinclair: What's new with myFacility?
Gipson: Hi Ken, last year in an interview, I touched on two initiatives which I thought would be good for us to focus on and they seem so far, to be good choices.












Sinclair: Oh? What initiatives are you referring to?
Gipson: Well, there are several companies out there now who are concentrating on system integration, and don't get me wrong...this is a good thing. We are currently evaluating several "boxes" to supplement our existing gatewaying capabilities. But also, customers are looking for solutions that will help them make sense of the data that is available once these systems are integrated.
Sinclair: What kinds of solutions?
Gipson: Automated Diagnostics, for one. By taking historical data collected from your HVAC, chiller and other systems and having a system that is not only capable of collecting, trending and graphing your data, but can also apply algorithms to determine how well your facility systems are actually operating is very powerful. With this type of capability, clients can concentrate on running their respective business while their facility systems are continuously analyzed 24/7/365.
Sinclair: That sounds very powerful. What else are you doing.
Gipson: Second, customers are looking for flexible solutions that they can subscribe to as a hosted (ASP) service. In other words, the core "system" is resident on a web server, the customer hits a web-site (like www.myfacility.com), logs in and their particular facility data is presented to them via the web. Salesforce.Com just had a great Initial Public Offering of stock and it seems that Wall Street is rewarding them from taking this "no software" approach with their CRM solution. Everybody else in that particular industry is rushing to keep up with the trend. It's only a matter of time before it catches on in our industry.
Sinclair: Sounds like you're keeping busy. What's the best way to contact you for those interested in myFacility?
Gipson: For more information, contact me at kgipson@myfacility.com or visit our web-site at www.myfacility.com
---


[Click Banner To Learn More]
[Home Page] [The Automator] [About] [Subscribe ] [Contact Us]