---
EMAIL INTERVIEW - Tom Lohner & Ken Sinclair
Thomas J. Lohner, P.E., Vice President, TENG Solutions
Mr. Lohner has 23 years of experience in building systems engineering and building technology. He has designed and managed a diverse segment of project types including corporate/office, health care, telecommunications, and cultural facilities for both private and public clients. Tom specializes in all aspects of building mechanical systems design and operation. His knowledge of mechanical and electrical system design coupled with building technology (Information Technology, Controls, etc.) have enabled him to solve challenging problems in the areas of indoor air quality, energy management and system integration. Mr. Lohner is registered professional engineer in 10 states and holds a Masters Degree in Building Energy Engineering from the University of Colorado. Currently, Mr. Lohner is Branch Manager for Teng's office located in Glen Allen, Virginia and is a managing principal for all Teng Solutions projects nationally. Tom is also Chair of CABA's Intelligent and Integrated Buildings Council as well as Chair of the Intelligent Building Ranking System Task Force.
---
CABA's Intelligent & Integrated Buildings Council
Sinclair: Give me some background on CABA's Intelligent & Integrated Buildings Council.
Lohner: The IIBC was formed in 2002 as a direct result of the Technology Roadmap for Intelligent Buildings, a project funded by a number of Canadian government departments and managed by CABA. There were a number of barriers to the growth of the building automation industry addressed in the TRM and CABA decided to form a council of its members to help address some of these issues. The IIBC started with a core group of about 15 members who had been on the steering committee for the TRM. There are now over 170 IIBC members working in 5 Task Forces.












Sinclair: What kind of projects has the IIBC been working on since its inception?
Lohner: During 2002, two Task Forces completed deliverables: Task Force 1 developed a Building Control Network Protocols whitepaper – to assist the large building industry to understand the strengths and overall features of the building control communication protocols that are available for use in designing and implementing an "Intelligent Building". Task Force 3 developed a Best-Practices Guide for Evaluating Intelligent Building Technologies – defining the criteria for evaluating intelligent building technologies. This was a project funded by 2 Canadian Government departments and contracted to Dr. Ken Wacks. Earlier this year, Task Force 2 delivered a Middleware whitepaper – to promote and orchestrate awareness of the capabilities and benefits of middleware to the commercial building industry. We still have four active Task Forces focused on an Intelligent Building Ranking System (which we have called a BIQ –for Building Intelligence Quotient), a Life Cycle Costs Analysis Tool, Phase 2 of the Best-Practices Guide, and a Demo-Building.
Sinclair: Can you give me a quick description of the work done to date on each of these active projects?
Lohner: The IB Ranking System will be an online tool intended to assist building owners/managers, the commercial real estate industry and other industry stakeholders assess the level of integrated systems within a building (a BIQ). A comprehensive list of intelligent building criteria has been developed as well as a "ranking matrix". The intent of the Life Cycle Costs Analysis Tool Task Force is to develop a tool that will help design professionals, system integrators and building owners identify where costs come from when developing an intelligent building - to help prove to the stakeholders that IBT is less expensive over the full life cycle of the building. An online survey has been developed (www.caba.org/survey) that we are asking building/facility managers to complete. It is important that we collect verifiable, documented, quantitative data from public and private large buildings so that the resulting tool is accepted by the industry. We need help identifying potential candidates to complete the survey. A white paper has also been developed. Phase 2 of the Best-Practices Guide is designed to create an objective & quantitative selection method for the criteria identified in Phase 1. This project has not started yet. The intent of the Demo Building Task Force is to work closely with a retrofit project where we can document and verify the multiple benefits associated with implementing IB technologies. Of course, in order for us to do that, we need to identify an existing building scheduled for a retrofit that has the desire to install IB technologies and has a good existing knowledge of system performance through historical records (system energy consumption, operating parameters, etc.). We are still trying to identify one or more buildings for this Task Force.
Sinclair: Why is the IIBC looking for funding? It seems that you're making excellent progress with volunteers.
Lohner: We have made excellent progress with volunteers up to now and, as Chair of the IIBC, I would like to thank all of the volunteers who have been active on these Task Forces for their good work. But, we have reached a point that the scope of work and the final deliverable is beyond the capability of a volunteer work force to complete. Thus, we have decided to contract professionals to complete the work under the direction of each task force.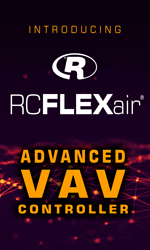 Sinclair: Could you describe the work that needs to be done and what the funding is required for?
Lohner: For The Intelligent Building Ranking System, we are developing two RFPs at this time. We have developed a ranking matrix with a reasonably complete set of criteria identified, but now we must develop content detail on each line item in the matrix to be available as part of the online tool – for ease of use by all industry stakeholders. That's the first RFP. The second is to develop the actual web – based, online tool. We will have a third activity as well – planned for mid 2005. The online tool is planned to be available for the industry to do a self-assessment of their buildings. We believe there will also be a requirement for a certification process and we plan to start the development of that process in early 2005. For the Life Cycle Costs Analysis Tool, we will be also be issuing an RFP for the development of an online tool. As soon as we have gathered and assimilated enough data that we are confident about the numbers, we will be developing the RFP – planned for the fourth quarter of this year. Dr. Wacks has submitted a proposal for the development of Phase 2 of the Best-Practices Guide. For the Demo Building, we believe we have identified an ideal building. It happens to be the building where CABA's offices are located in the National Research Council campus in Ottawa. The NRC and CABA have a tentative agreement in place to work together for this project but, to get started, we need to fund a feasibility study with a third party.
Sinclair: Do you know how much funding is required for each of the Task Force activities?
Lohner: We don't have final numbers at this point – until the RFPs have been issued and we have chosen solution providers for each of the activities. Our preliminary discussions have led us to believe that we will require close to $250,000 to complete all projects.
Sinclair: It's time to get to the bottom line. How much are you asking companies to contribute to funding the development of these projects?
Lohner: We have developed a multi-level funding program – Ranging from a $2500 Associate Sponsor to a $10,000 Sustaining Sponsor, and a custom Foundation Sponsor for contributions above $10,000, the different sponsorship levels offer a wide range of benefits. From logo and name attribution in all associated marketing collateral to press releases, complimentary conference registrations and numerous other benefits, sponsors will receive recognition for their contributions toward the growth of the industry. Associate and Publication Sponsorship categories were also announced as well as the option to provide service instead of dollars for companies that may wish to donate their resources and skills to completing the various projects. Anyone interested in providing some funding for these valuable industry tools, or with questions about the work of the IIBC, is encouraged to contact Kirk McElwain, CABA's Technical Director, at 519.846.1916 or kirkatcaba@sympatico.ca for more details.
Sinclair: Does this funding go into a single "pot" where CABA will decide which projects will get the available funding?
Lohner: Not necessarily. Companies, organizations, government agencies or individuals that wish to contribute funding can specify a specific Task Force that they wish to fund.
Sinclair: I wish the IIBC good luck in identifying all of the funding required. I agree that each of these projects will be valuable assets to the industry and the plan to make them available for general industry use is certainly a generous offer from CABA.
Lohner: Thank you Ken, for giving us the opportunity to describe our requirements to your readers. I did want to mention that all of the deliverables to date are available to the industry on the CABA web site. If anyone has any questions or comments, they can contact Kirk McElwain or go to the IIBC web page at http://www.caba.org/councils/com_intelli.html. They can also click on the IIBC Discussion Forum link from that page where they will have the ability to submit discussion topics.
---


[Click Banner To Learn More]
[Home Page] [The Automator] [About] [Subscribe ] [Contact Us]