---
Review Of CoRETECH 2019 "Recalibration" San Jose

If you missed Coretech you missed a lot. Here is a quick review with a photo essay of what you missed.



Ken Sinclair

Founder, Owner, Publisher AutomatedBuildings.com
Jim, Howard, and Lisa and all the folks at Realcomm knocked it out of the park with the pace and quality of content they brought to San Jose.
Below are a few photos of the excitement and sessions that grabbed my attention. My old mind was reeling by the end of the second day; a lot to absorb in a fast paced two days.

What does this all mean to the readers of AutomatedBuildings.com? We need to up our game while addressing our Education Emergency so we can better serve these Realcomm educated building owners.

Best way to catch up is read this issue online Reacomm EDGE Magazine it provides a great depiction of the event.

The RealcommEDGE magazine is the only publication focused exclusively on technology, automation and innovation for the Commercial and Corporate Real Estate and Facilities industry. It provides readers with astute analysis and world-class case studies demonstrating the best use of technology for the industry.
Corporate Leadership Embraces Tech Strategy for the 21st Century Workplace and Beyond
Corporate real estate is in a state of transition. While this has always been true to a certain extent, change today occurs more often – and at a greater pace. New technologies abound, and it falls to industry leaders to show the way forward. People, teams and management must formulate coordinated strategies from all areas of the enterprise to ensure that business objectives and organizational needs are met – and exceeded.
RealcommEDGE discussed this dynamic business environment with our Core Tech 2019 Advisory Council Co-Chairs Emmanuel Daniel of Microsoft and Paul Maximuk of Ford Land. These enterprising leaders are guiding their companies to the forefront of the newest smart building technologies and user-centered design to create a brand-new style of workplace.

It was an amazing program https://www.realcomm.com/coretech-2019/program/
https://twitter.com/hashtag/CoRETech2019?src=hashtag_click

This session surprised me; how will this effect our industry? Wow! this is our industry storyboard coming to a wall near you. As the technology rapidly evolves and cost drops one wall of every board room and executive office will be simply another thing we will need to add to the requirements of a smart building. Will it replace windows or will the windows of the future come with their own augmented reality providing fenestration and Visual IMMERSIVE EXPERIENCE?

in the past I have talked about Building Emotion; nothing can change our emotions instantly like a Visual IMMERSIVE EXPERIENCE.
Leveraging LED Technology – Creating a Visual IMMERSIVE EXPERIENCE
Everyone these days is talking about creating an 'experience'. Office, retail, hospitality and mixed-use projects are looking to go beyond traditional design and amenities to attract, engage and retain occupants and guests. Water fountains and artwork are being augmented by digital experiences to entertain, excite and inspire. This trend started with flat screens on walls and has evolved into a much more sophisticated experience. LED walls – embedded into traditional design, combined with high resolution, visually stunning changing media – can change the entire experience of a space with the touch of a button or command from an algorithm. This exciting segment will showcase examples of the technology that can be utilized in a Corporate environment.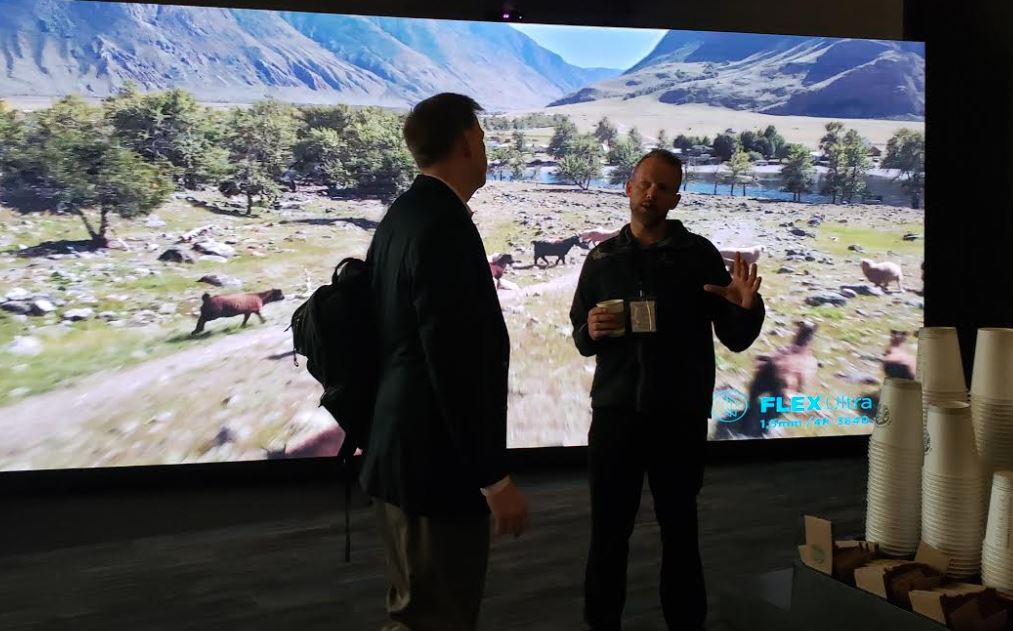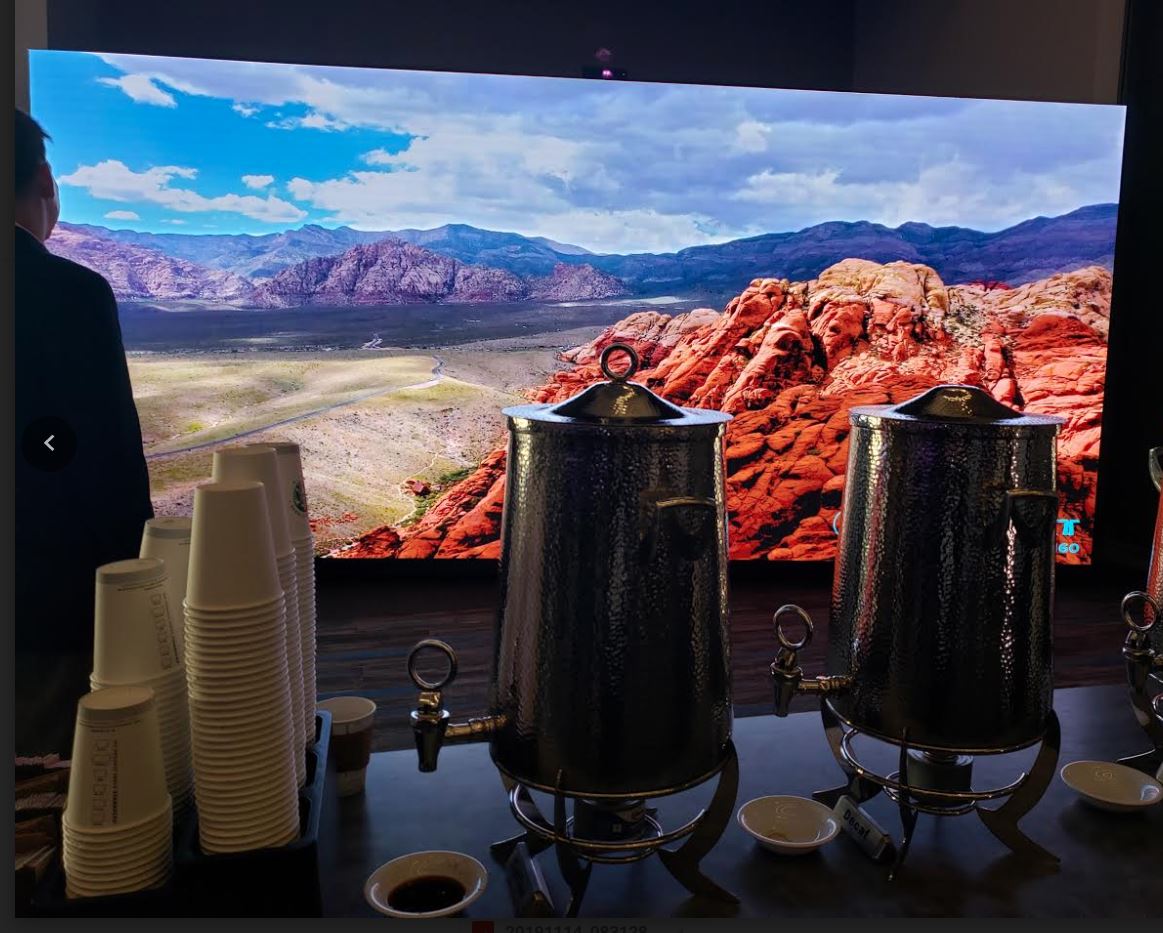 Inside Google – An Innovation Culture Encompassing Real Estate Development

Day Two will open with a one-on-one conversation with Mark Golan, VP | COO, Real Estate Investments and Development. Long considered one of the world's most innovative companies, Google's culture inherently embraces big disruptive ideas. In most organizations, change is addressed but usually follows way behind other business metrics such as profitability and market share. At Google, finding the next big idea is as important as any other business goal or objective and this drive for innovation is manifested in its Real Estate Development group as well. District energy systems, new mixed-use communities, augmented virtual reality and sustainable transportation solutions are just some of the innovative approaches Google has at its disposal to help transform the way they design and build new places in the Bay Area.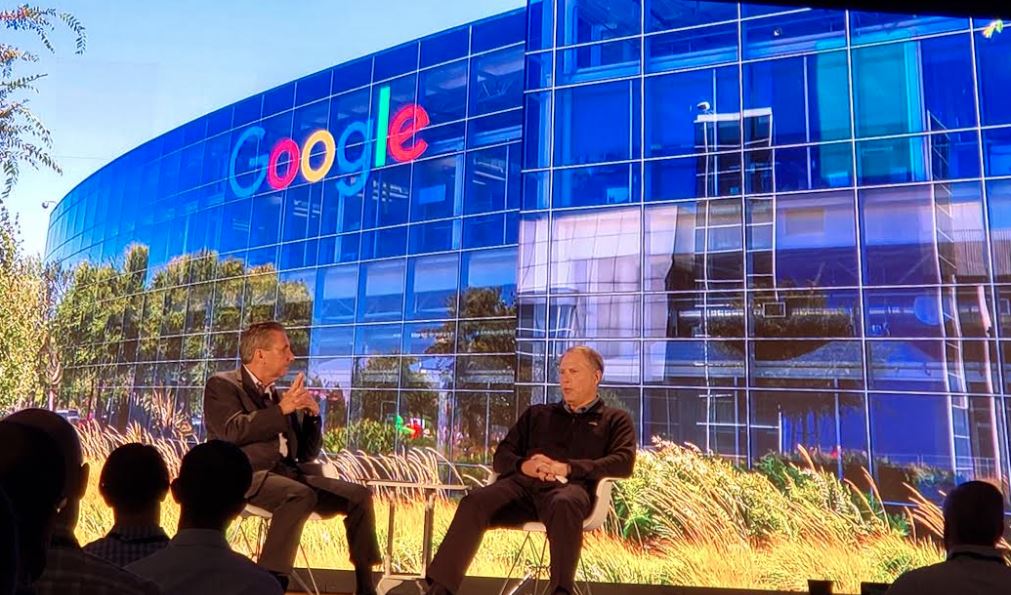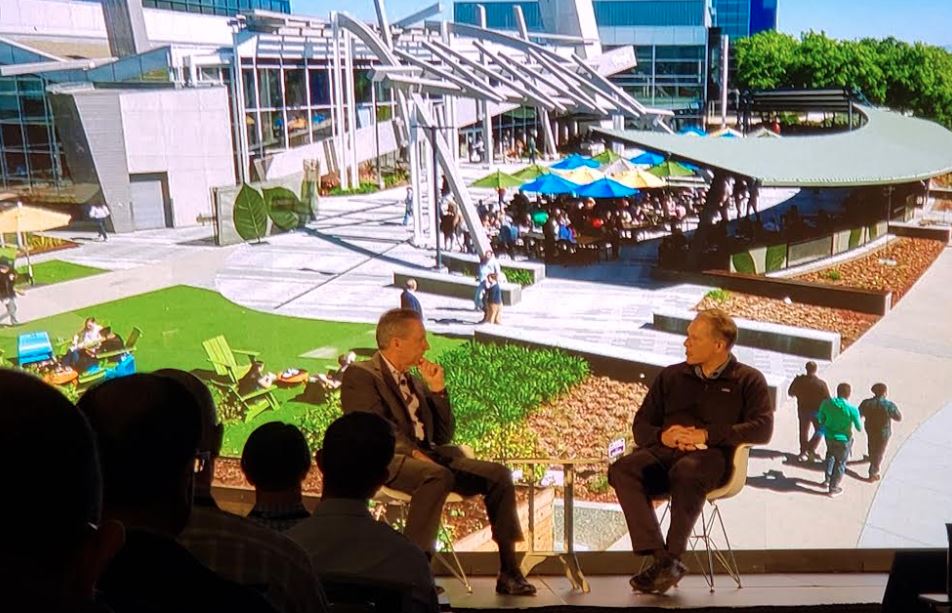 Tech Talk: NET ZERO BUILDINGS – Pushing the Bounds of Energy Efficiency
Most owners and operators are satisfied with 10-15% reduction in energy. Any improvement in operational costs is considered a win. However, there is a small yet growing group of individuals and organizations in the marketplace that have set the bar extremely high: Zero Net Energy (ZNE) consumption. Exceptional design combined with state-of-the art technology is resulting in buildings that effectively produce more energy than their need to operate. Sustainable, next generation onsite energy production, hyper-efficient building automation, low voltage applications, Power over Ethernet (PoE), LED lighting and other emerging technologies are being used to dramatically decrease the energy consumption of a building and will be highlighted in this Tech Talk.

Speakers:Andy Campbell Construction & Real Estate Development UNITED THERAPEUTICS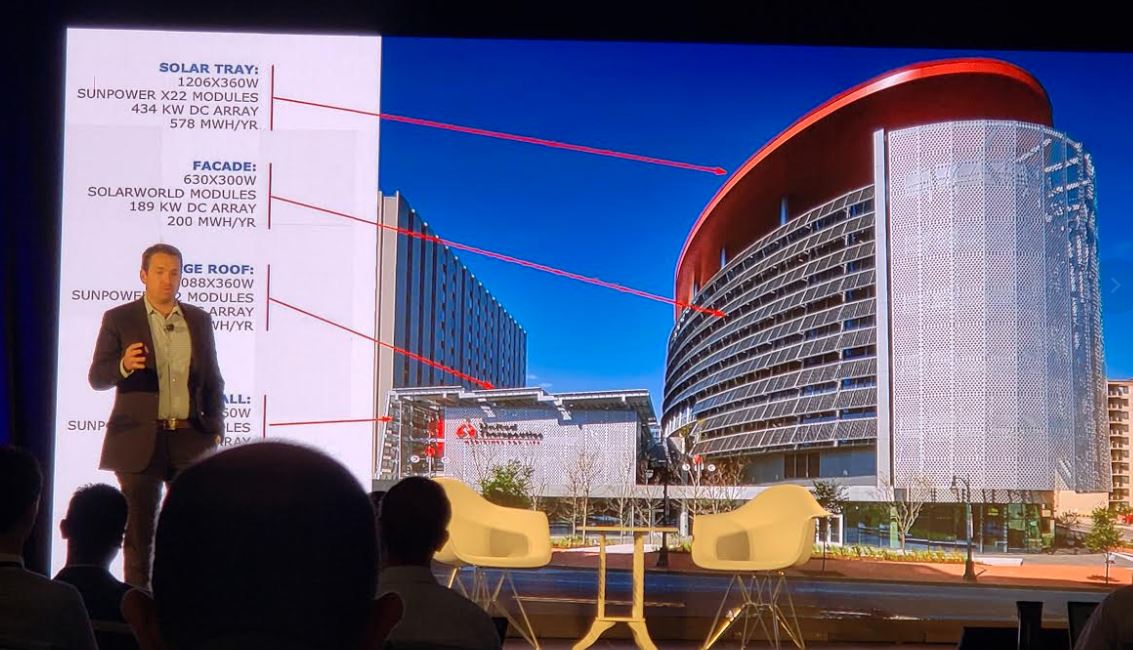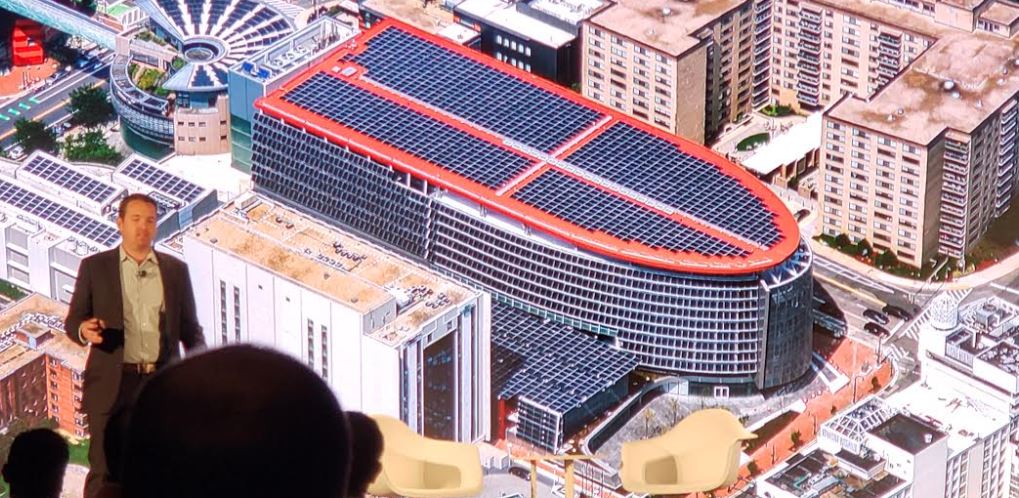 Tech Talk: Understanding the World of COMPUTER VISION and AI
Video began with analog devices that recorded on VHS tape. Then these devices became digital, which gave us the ability to apply image processing and livestream. What if video cameras could actually interpret what they're seeing and derive deeper context that triggers appropriate actions? For the past 10 years, the industry has been applying video analytics to time-based and spatial events to recognize patterns, but more recently we've evolved these devices to the stage where sophisticated graphics processors can apply algorithms and machine learning to literally tell us what they're seeing. In this exciting session we'll explore some of the technological advances and new use cases for this advanced technology.

Moderator:Carly Stoughton Ambient.ai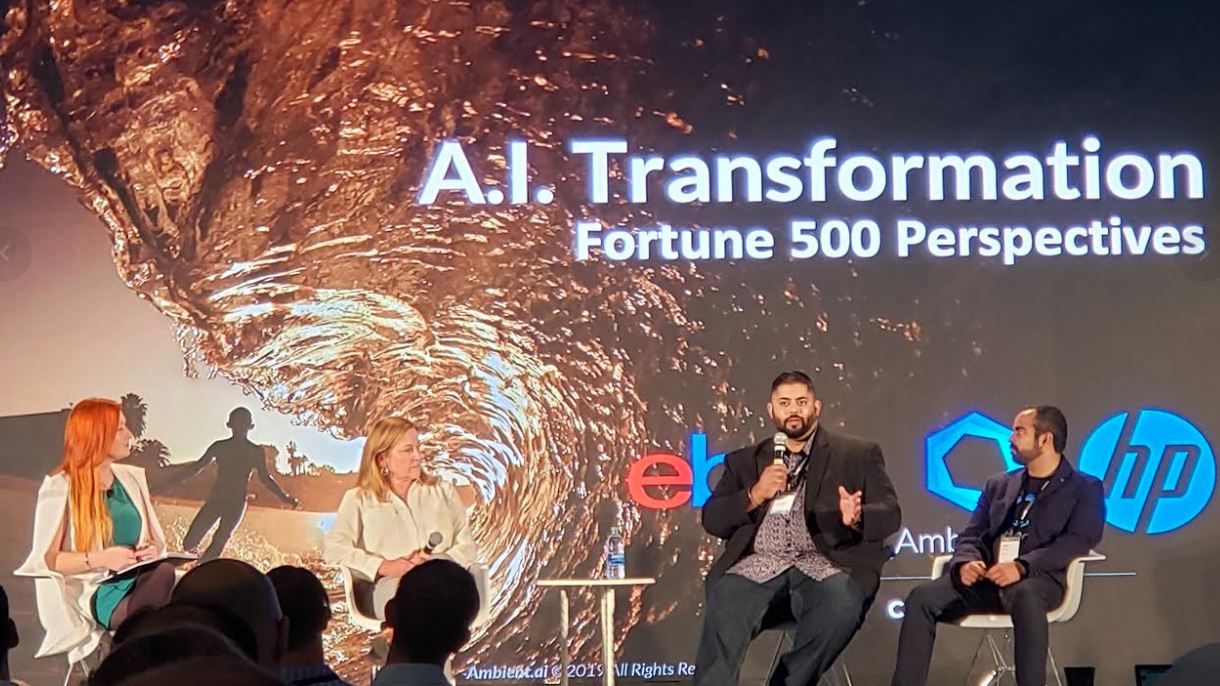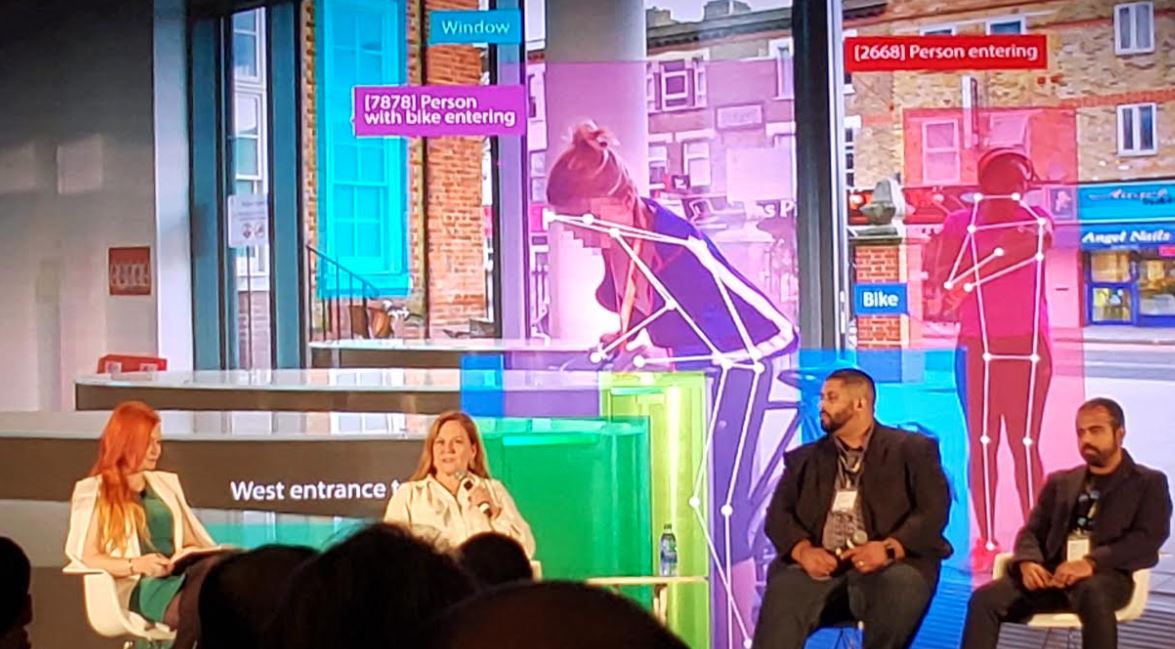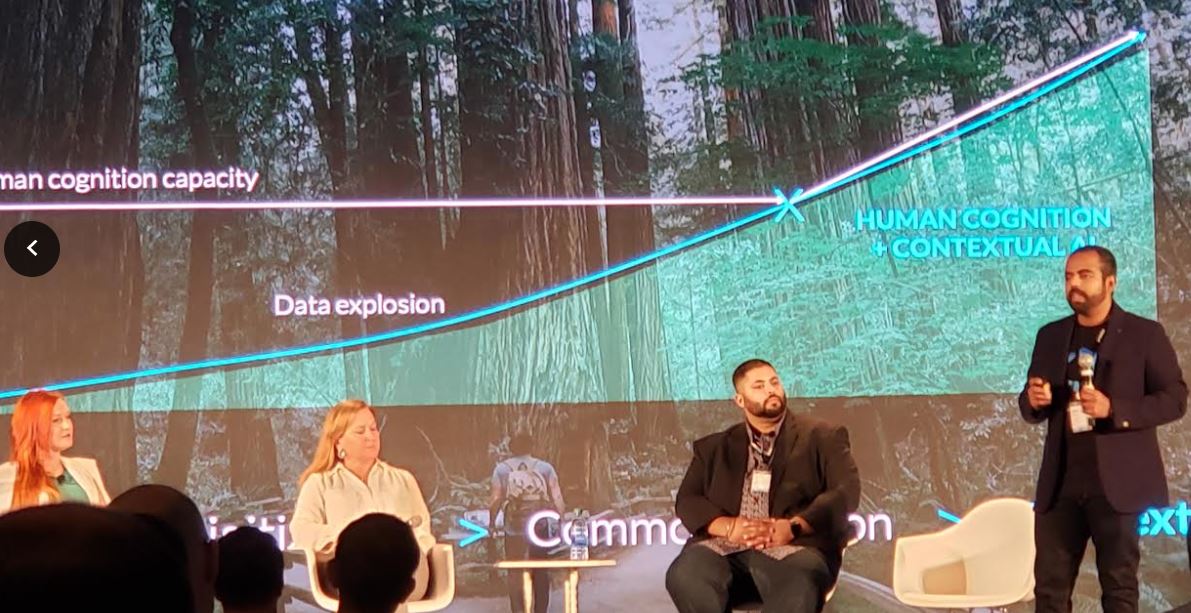 Tech Talk: Sustainable 21st Century Energy – Campus MICROGRIDS Advance

Today's headlines include continuous mention of climate change, global warming, resource constraints and sustainability goals. Given that the built environment accounts for 40-45% of energy consumption and the majority of that energy comes from fossil fuels, it is easy to see the role buildings play in this crisis. Onsite energy production delivered by state-of-the-art technology including Artificial Intelligence could play a major role in delivering on a sustainable future. For organizations with large footprints and multiple buildings, the next-gen microgrid is an option that improves every day. This session will include an overview of the world's most advanced microgrid technologies followed by case studies of state-of-the-art campus projects.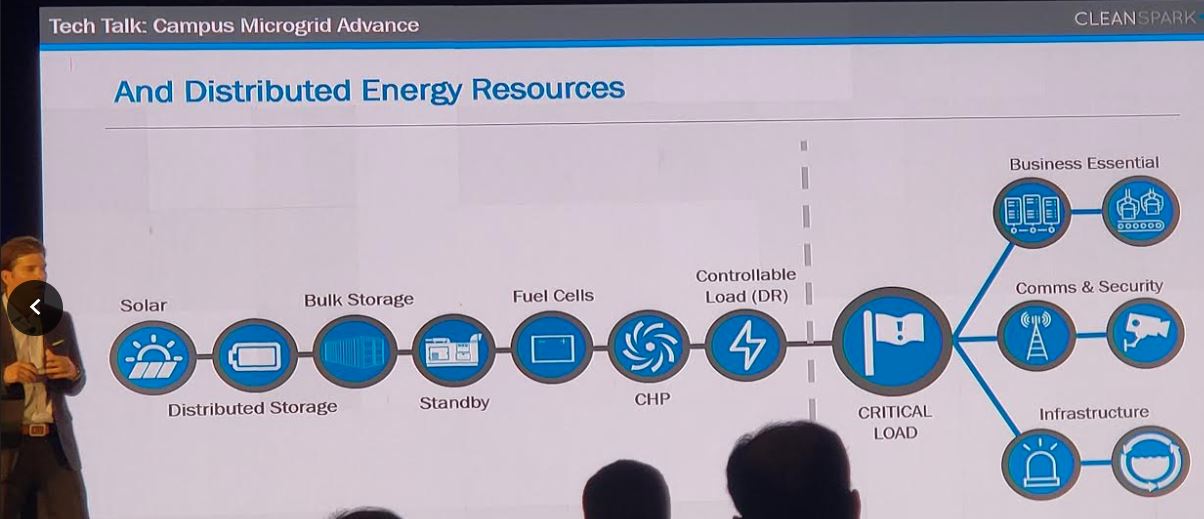 Tech Talk: Sensors, Networking, Low Voltage and More – LIGHTING REimagined

Lighting is a fundamental indoor system. It is the only building system that touches every square foot of real estate. With this extraordinary footprint, it is poised to do much more. In recent years, lighting systems have sought to include sensors for motion, light and temperature. In the future, we will see smoke detection, gunshot detection and other emerging building automation functionality. Adding features such as microphones, cameras, network connectivity and WiFi will mean that lighting could find its way to the center of the connected building discussion. This Tech Talk will provide an update of the most cutting-edge lighting technologies, products and case studies.

G5-6 WiFi6 & CBRS
This alphabet soup is destined to shape your future.

---

[Click Banner To Learn More]
[Home Page] [The Automator] [About] [Subscribe ] [Contact Us]