---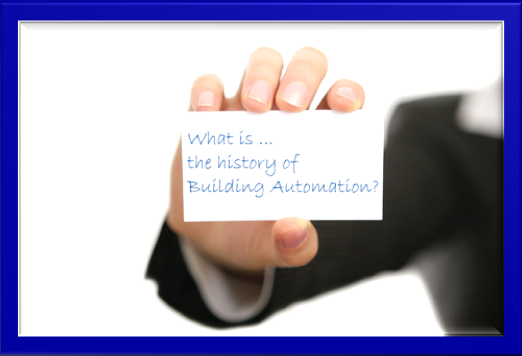 As a long-time Jeopardy fan, the passing of its host, Alex Trebek marked an end of an era.
The show debuted in 1964 with Alex gaining the host seat in in 1984. There have been in excess of 8,000 episodes aired. Some other data points about the show:
The record for "most consecutive games won" is 74.
The most cash won by a single player to date is $4,688,436.
The highest one-day winning total is $131,127.
The show has global adaptations in 33 countries.
So, what does this have to do with us? Nothing.
It did, however, give me pause and think about our industry and what questions could be asked if there were a Built Environment /Building Control and Automation category on the show.

So, here are a few tidbits to remember in the "History of Building Automation" category:
· 1883-Warren Johnson, a schoolteacher from Milwaukee and founder of Johnson Controls, invented the thermostat.


· 1884-the modern light switch was invented.


· The first sign of an automated HVAC system came in the 17th century with Cornelis Drebbel. Drebbel created a mercury thermostat that could automatically keep a space at a constant temperature.


· In the 18th century, René Antoine Ferchault de Réaumur, a French scientist created a temperature-controlled incubator based on Drebbel's ideas and the thermometer that Réaumur invented.


· 1925-Nicolas Minorsky invented the PID controller with the same principle being applied to create the first analog device for controlling the feed temperature of heating systems


· The rise of digital computers in the 20th century were also integral to the advancements made in building automation technology, resulting in the modern building automation that we see today.


· During the 1960's, the first sign of building IoT was realized when an engineer from Westinghouse Electric developed a prototype computer that managed air conditioning, did accounting tasks and managed shopping lists.


· 1969 saw the introduction of commercial programmable logic controllers (PLCs).


· 1979/1980-Pneumatic and analog systems began to be displaced by direct digital control. Also, ethernet became a cost-effective, and universally accepted standard for exchanging data.


· The advent of non-proprietary standards began with the introduction of BACnet in 1987.


· 1998 and 1999-Connectivity of building systems took off with the Internet and the debut of Wi-Fi.

· 1999-The Niagara Framework was launched.


· 2005-Building automation and the integration of different systems begins its acceptance along with the" smart building".


· The Cloud and building automation hook up in 2008.
· Project Haystack was introduced to the industry in March 2011.


· We spend more than 90 % of our lives in buildings.


· The installed base of connected devices deployed as part of IoT-based building automation in smart and connected commercial buildings will reach 483 million units in 2022.

· The number of cellular connections in the building automation market will grow at a CAGR of 44% and reach 19.4 million in 2022.


· An effective preventive maintenance program can provide a savings of 12% to 18% cost savings over a reactive maintenance program.


· By 2022, 75% of all data will need analysis and action at the Edge.


· Commercial building energy can be cut by an average of 29% using controls already installed in most large commercial buildings.
Want to know more about the evolution of Building Automation? Visit: Ken's Evolution Timeline.
So, what is and who is?
To Alex Trebek--Godspeed!
---


[Click Banner To Learn More]
[Home Page] [The Automator] [About] [Subscribe ] [Contact Us]