December "Requesting Innovation"
Create your "Request for Proposal for Innovation" to procure the "Edge of the Next Wave"
Requesting Innovation Create your "Request for Proposal for Innovation" Innovation is a timeless ingredient, a necessary part of our successful transformation, needed now more than ever.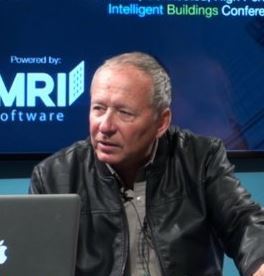 Edge Next Wave If you surf, sail, paddle, or simply just stand in the water, the shape, speed, height, and impact of the next wave can either swamp or propel you. I predict the next wave is coming with an artificial intelligent edge that if you are not ready for will knock you over.

This is how as your narrator I attempt to stay relevant talking about what is happening today using the eyes and intellect of my young mentors.

I spent most of my early life quoting and following my old mentors. It made me look much smarter than I was but now I can relate that information to the what and why of what my younger mentors are doing today.

My advice for today is to share your thoughts in the medium of your choice. You will find kindred spirits out there in the unknown and also follow my lead and seek younger mentors. You need to be Born Again Connected Perception of our reality is everything. We need a method to disconnect from our perceptions and imagine ourselves "Born Again Connected."

Bye the way many of my younger mentors are approaching mid life and need to find younger mentors of their own. Find, engage, celebrate them, quote them, and share and make them part of your world. They will help you grow and understand better your successes and failures and today's challenges while continuing our industries' circle of life.
Just watched "The Current War 2017" a movie on Amazon Prime. The dramatic story of the cutthroat race between electricity titans Thomas Edison and George Westinghouse to determine whose electrical system would power the modern world. The flick reminded me of a my rant from June 2008. From My 10 Takeaways from ConnectivityWeek in Santa Clara, California, my takeaway #10. I sense a parallel to our place in time now to where politics and technology are clashing with unusual conclusions occurring for power political control and not the best ethical or technical solutions.

Edison was right! Westinghouse was wrong!
Imagine if Edison had been successful, the fact that DC does not transmit well is an advantage not a disadvantage. It is much easier to generate locally. Imagine that if all the money that was spent on the electrical distribution grid and AC generation was spent on developing DC generation, storage, and renewable energy sources our buildings and homes would look more like space stations and not conversion abortions with national umbilical cords.

Our world has evolved to a digital world that is a DC world. But we greet this digital world with AC and wastefully conversion because energy is cheap and inexhaustible right? Get over it.

Just like the communication industry that was founded with analog devices and wire distribution systems our installed assets are shifting to become a liability. Countries that do not have this wired distribution infrastructure are able to leapfrog us in cellular wireless networks that require little infrastructure and provide improved performance for a lower cost.

Such will be the development of "off grid buildings" utilizing DC distribution. Communication and power will merge into common infrastructure
So our task is not just to Request Innovation but to control the politics of how it gets implemented
The new evolving model of AutomatedBuildings.com is to connect and link to the amazing amount of articles and blog bits that folks like you and many others are publishing on your own blogs and newsletters. We leave them in place as published and as illustrated but tell the world where they are and provide links to them. They are amazing content and known well by your networks but no one else knows about them. I feel we can add new value by linking them to a subject matter website like AutomatedBuildings.com and feel this would be a good transition for us and of value to the industry.


There is a need to collect these industry gems on a subject matter online service like ours to curate, document industry discussion and explore the interaction of the tossed torches and find new value in our core. Discussing who is getting ignition from the flames and who is burnt in place are important discussions.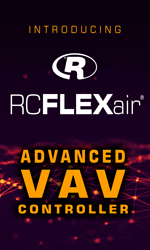 Welcome our newest advertiser https://new.abb.com/buildings Imagine the building of tomorrow shaped by ABB Ability™ technology of today. We are working together to create workplaces where anything is possible.
Tell all our sponsors you saw their ads on the AutomatedBuildings.com web-site and thank them for supporting your free access to evolving Automated Building Industry information. Click on their ads and view their valuable products and services. Please review all Our Sponsors.

The news just keeps flowing thru our web-site, and RSS feeds daily, and of course the only way to find what you are looking for in the vast quantity of information on our site is with our site search engine
http://www.automatedbuildings.com/search/sitesearch.htm

As always lots of new products, plus be sure to check our event calendar to see the number of events we have in our future.


---


[Click Banner To Learn More]
[Home Page] [The Automator] [About] [Subscribe ] [Contact Us]