---
Making the Invisible Visible
for a More Comfortable, Safe and Sustainable World

Dave Eidson

Director of Architecture and Technology

Building Efficiency,

Johnson Controls
Technology surrounds us, as evidenced by motion and temperature sensors, smoke detectors, monitors and mobile devices that are used with increasing frequency to interact with a single building or across an entire enterprise. That's the visible part of the technology story. What we cannot see, what remains invisible, is the wealth of information this technology provides to us through the raw data that it regularly collects.

Technology provides the opportunity to collect large quantities of raw data, in many cases more data than one person, or even a group of people, can manage. Only by finding ways to manage, analyze and bring understanding and insight to that data can we add value to it, using insights to help make decisions that ultimately impact safety, comfort and sustainability in a positive, carefully planned way.

The challenge, then, is threefold: 1) to efficiently collect as much relevant raw data as possible; 2) to begin to make that data visible, using a common language and dashboards; and 3) to analyze the raw data and convert it into actionable insights that will contribute to the achievement of established goals. It's no longer enough to know the temperature of the water leaving a chiller. What we really need to know is whether building occupants are comfortable at that temperature, whether the chiller is operating efficiently and how that chiller is impacting energy expenditures and the bottom line. We want information that will do everything from helping to predict equipment failure and improve building performance, to contributing to investment decisions and staffing recommendations.

To date, many organizations have manually evaluated data to make the invisible visible with the great capabilities of Building Management Systems (BMS), so they can optimize equipment performance. This optimization improves efficiencies and building performance for a single building, site or campus. Until recently, much of the data these systems captured had to be physically moved from one place to another, manually collated and processed and often it was analyzed in isolation from other building systems (think Excel spreadsheets and Pivot Tables).

Today more sophisticated technology and the availability services like cloud computing have changed the game by providing an infrastructure that allows us to electronically transfer large quantities of data from place to place and ensure 24/7 access from any location. More importantly, we are now able to look beyond BMS and extract information from raw data that previously went undetected. As a result, new applications can look at the massive quantity of data that is collected, sift through it, identify patterns and share with building owners information that adds insight and understanding to the data. Now, with the help of modeling and simulation tools, equipment fault codes and failures can be predicted (and prevented) based on patterns identified in the review of historical data. Building owners not only know that something happened, but also why it happened and how it can be prevented in the future.

Many of the tools that analyze data today and search for historical patterns are outside traditional BMS. In addition to modeling and simulation tools, they include tools previously confined to business operations, including complex event processing, workflow management, etc., that help building owners identify relationships and cause and effect scenarios that were unknown in the past – for example, the relationship between temperature and pressure or between occupancy load and building performance. Virtual visibility is the ability to extract information from all the raw data, especially as one piece of data relates to another, whether inside or outside the parameters of building automation.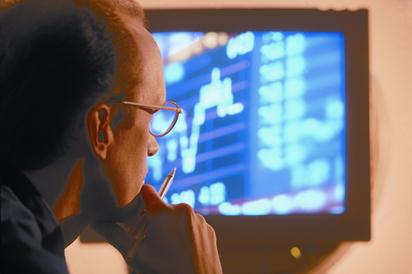 The good news is, just about any organization can take advantage of virtual visibility, provided it has two levels of connectivity: internet connectivity and connectivity to whatever the organization is using to gather data, whether it is as simple as a meter or as sophisticated as a BMS.

Nevertheless, obstacles to virtual visibility remain, beginning with compute power. In the past, many companies did not want to invest in the quantity of compute power (hardware and software) necessary to provide building intelligence. Fortunately, cloud computing and the software as a service (SaaS) business model are addressing that obstacle, making it easier and more affordable for organizations to analyze large quantities of data and convert it into actionable insights. They no longer need to own equipment or the applications to do the analysis; instead, they can pay a subscription fee and use only the applications most critical to their specific needs.

Organizations need the technical expertise to analyze the data they collect or understand how to apply it to their organization.

Companies like Johnson Controls are integrating extensive expertise from products like MetasysŪ into the Panoptix™ solution. The Panoptix solution is a powerful suite of applications and support that work hand-in-hand with a BMS to provide the analytics and actionable information necessary to ensure a single facility or an enterprise operates as efficient as possible.

This cloud-based solution combines BMS data with other important data, including utility consumption and weather data, to provide in-depth analysis. In fact, it can utilize data from buildings, business and specialty systems and is most powerful when provided with as much data as the user can provide via the existing BMS and other building systems. Users receive improved visibility into their building systems and can begin to operate in a more proactive and efficient way.

Panoptix solution customers can also take advantage of connectivity – to online and by-phone Live Guide™ support and to an online Connected Community of peers and experts committed to sharing best practices, news and resources. These components underscore the fact organizations are becoming more comfortable with sharing anonymous analyses of their data with a wider audience, including research institutes, city planners, government associations, to name a few."

Organizations are becoming more comfortable with sharing anonymous analyses of their data with a wider audience, including research institutes, city planners and government associations, to name a few.

Information that was once invisible to the outside world is, with increasing frequency, becoming visible and encouraging the development of solutions to address common challenges. In some cases, entire cities are bringing together data regarding building equipment and systems in their schools, police and fire stations, libraries, government offices, etc. to help make decisions at the city level – decisions related to energy use, budgeting, staffing, communications, etc.

But with sharing comes a concern for security, especially as companies transmit more and more data over the internet. To ensure security, the Panoptix solution has been designed around IT best practices and architectures, recognizing standard IT configurations as it pertains to firewalls, routers, switches and DMZs. It also supports the physical and logical separation of web tier (user facing) and data tier (business logic and data storage) architectures.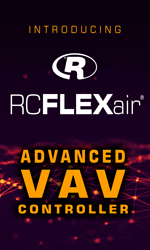 Meanwhile, collaboration across the industry is becoming more important, particularly as it relates to building automation. Over time, an enterprise engages a variety of vendors to install controls and building systems in its various facilities. As owners begin to look at their enterprises as a whole, they recognize the need to be able to collect data from the various controls and systems operating in their buildings and integrate all that data into an enterprise-wide approach to building performance.

Data storage also presents a challenge. A single enterprise must deal with large quantities of data – big data – from multiple buildings. According to IDC Energy Insights, "It is not uncommon for enterprises to be experiencing increases of up to 3000x in data volume and velocity." New compression and encryption technologies help. But as these technologies are employed, enabling organizations to store more data in less space, the problem becomes one of processing all that data and performing the necessary analytics in a timely manner.

Our solution helps here, too, assuming the hard work of analyzing, interpreting and adding value to thousands of data points and delivering the results to the building owner as information or insight rather than data. And because it is scalable, this solution is appropriate for small operations, as well as large enterprises with multiple facilities, located across the globe.

All of these technologies –connectivity, security, cloud computing, SaaS, modeling and simulation, smart building analytics form the Panoptix solution – invite everyone to join the game – the big, the small and everyone in between. By playing, organizations position themselves to reap the benefits of participation – the ability to proactively manage and optimize building performance and create a safe, comfortable, secure and sustainable world.
---
About the Author
Dave Eidson is Director of Architecture, Technology, and Stewardship for the Global Controls Line of Business for the Building Efficiency business of Johnson Controls Inc.

In this role, Dave is responsible for both existing and future system architectures, technology evaluation and its adoption, platform development and reuse, and User Experience for all products and systems for the Global Controls Line of Business. In addition, he oversees the controls research department and its work with numerous Universities and other research institutions.

Since joining Johnson Controls in 1983, Dave has worked his way through the product engineering organization working on multiple products that make up Building Automation Systems, including three generations of Johnson Controls flagship Building Automation System; Metasys. Where he received the Corporate Key Contributor Award , Six Sigma Commendation Award and holds several patents. He took over as lead architect for Metasys in 2004, and became a member of the Engineering Leadership team in 2006, becoming Director of Architecture, Technology, and Stewardship in 2010. His teams currently support the Global Controls Line of Business in their initiatives for equipment controls, BAS systems, and cloud-based products like Panoptix. He received his BS degree in computer science from the University of Wisconsin – Milwaukee.



---

[Click Banner To Learn More]
[Home Page] [The Automator] [About] [Subscribe ] [Contact Us]