Comments by Ken Sinclair
Publisher - AutomatedBuildings.com
Open Connection Communities
The privilege of being the publisher/editor of AutomatedBuildings.com is that it requires that I read and assemble many articles, interviews, news releases, and new products for the large building automation industry every month. This task allows me insight to make comments on trends and shifts in direction in the industry based on the rapidly evolving information published on our magazine/online resource monthly.
My overall takeaway from AHR Expo 2012 Chicago was the growing importance of being part of several strong Open Connection Communities. Who we are connected to and the value they bring to our products and services defines who we are and likely who we are to become. Open Connection Communities will shape building automation's future. Read more on this in my AHR takeaway & review.
Our education sessions went well and as requested we have posted our PDFs of Power Point Presentations from AHR Expo Chicago 2012. If you missed the sessions this is your chance to take a peek at what we were talking about; some excellent information provided by Jim Sinopoli.
As always a great collection of articles, columns, and interviews in this month's issue.
Please help us welcome our newest sponsor:

The S4 Group, Inc. is an innovator in software and network appliance development. Products include S4Open Appliances, enabling customers to open legacy BAS systems and integrate them to open protocols such as BACnet, and the Obermeier Software family of products, enabling integrations of industrial automation and process control systems to and from enterprise environments.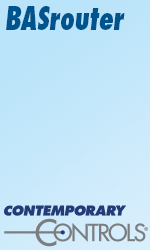 Tell all our sponsors you saw their ads on the AutomatedBuildings.com web site and thank them for supporting your free access to evolving Automated Building Industry information. Click on their ads and view their valuable products and services. Please review all Our Sponsors

I am assembling a self-maintained global network of "Who is Who in building automation". Presently my network includes over 3190 please join us.
Please join our Group on Linkedin and interact with our magazine & online resource in real time while sharing your thoughts with our editors and other readers around the world now over 1000.

The news just keeps flowing thru our web site and RSS feeds daily, and of course the only way to truly find what you are looking for in the vast quantity of information on our site is with our site search engine http://www.automatedbuildings.com/search/sitesearch.htm

As always lots of new products, plus be sure to check our event calendar to see the number of events we have in our future.
Editorial from January 2012

Send comments and suggestions to news@automatedbuildings.com
---


[Click Banner To Learn More]
[Home Page] [The Automator] [About] [Subscribe ] [Contact Us]