---
Getting Started with Social Media for Business – Part 1
Each of the Social Media platforms have their distinct advantages and disadvantages but how does a business know which ones to start with?





Manny Mandrusiak
Managing Creative Consultant,
4 Bravo Marketing

Since starting these columns last year I have been receiving a steady stream of emails from readers asking some great questions about Marketing and in particular Social Media. I received an email last week that sparked a great start for a column:
"Just when I'm starting to get the hang of Twitter and Google+ now there's Pinterest, not to mention LinkedIn and the Facebook Timeline switch! I can't keep up!!!! Just how many social networks does one person/business need???" Jackie L, Phoenix, AZ
It is a very valid question. Some would say the more networks the merrier, but those of us working in the Building Automation space know that there is always the limiting factor of bandwidth. We just never seem to have enough as it is, and now we have to look at committing more time to updating all these social networks? Where do you start? What platforms are right for your company?
It is really easy to become instantly overwhelmed with the technology and forget the main reason for using it – to grow a business. You need a business plan to develop and grow a business and similarly you need a road map or plan. To start looking at how to build that plan identify some of the goals that need to be obtained by using Social Media Marketing for your business. Some of these goals are:
Increase Website traffic

Generate new leads
Build brand awareness

Business development

Now that the goals have been identified the next step is to choose the tools to provide the above results. That becomes the most difficult part. Which do you choose? Let's look at some of the current Social Media options:
Twitter

Facebook

YouTube

Del.icio.us

StumbleUpon

LinkedIn

Flickr
Digg
Reddit
Technorati
Each of the Social Media platforms above have their distinct advantages and disadvantages but how does a business know which ones to start with? Take a software company for example. Where would it want to start with Social Media to help increase brand awareness and promote new products? A business needs to know what mediums its customers will be looking for them on. For a software company I would recommend starting with three mediums which will provide the greatest ability to build a brand, and show results quickly. I would select: LinkedIn, Twitter, and YouTube.
Readers of this column may wonder why Facebook was not in the list. Facebook is a fantastic Social Media tool, but when I think of what Facebook means to me it is a tool to connect with friends and family. Granted it has some fantastic business applications, but in Industrial Automation circles I have found that it is slow to gain traction with followers. LinkedIn on the other hand has gained tremendous traction among automation engineers and engineering companies.

Start with Three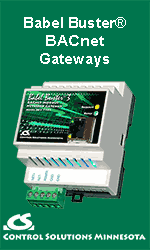 Twitter.com – Twitter has simply become the fastest growing web 2.0 marketing platform known to date mainly because its easy to use interface and the addiction of "real-time" updates. It does not have the expansive features that Facebook has, but it has proven that answering the question "what are you doing?" is good for business. Industrial Automation can leverage the "what are you doing" feature throughout the rest of their marketing collateral to promote things like trade shows, classes, white papers, and product updates. Information on product updates can be pushed out to followers quickly and with a limited drain on marketing personnel hours due to Twitter's short burst microblogging style of posts.
LinkedIn – LinkedIn is the leading business-orientated social networking site on the web today. It is the website that people turn to when they are looking to make professional connections. It is the "business Facebook". That's why I selected it as a great place to start. It's a serious business social networking website that can easily increase brand awareness through discussion forums, and Groups. Professionals use LinkedIn to not only make traditional connections, but also to share information, and ask questions.

YouTube- Video consumption is growing fast and is now one of the top ways to find solutions to problems, or answers to questions, on the net today. For a software company YouTube offers the platform to create "how-to "videos, tutorials, or simply showcase software features. Videos on YouTube have a wide reach, and you could have millions of people seeing your videos. The videos can also be leveraged through Twitter and LinkedIn as they are distributed to your followers. The videos can also be used as reference materials that can be leveraged in LinkedIn discussions, or to generate further discussions.

As a company starts to grow a Social Media base of followers these three Social Media platforms will easily integrate themselves into being a standard part of daily marketing procedures and begin to show benefits through an increase in both brand awareness and customer base.
This is simply one place to start. Next month's column will examine some of the other Social Media tools that companies can leverage to further promote these three websites, and continue to expand brand awareness. Every journey begins with a single step, and in this case it starts with three.



---


[Click Banner To Learn More]
[Home Page] [The Automator] [About] [Subscribe ] [Contact Us]