---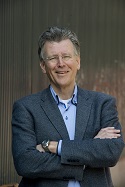 EMAIL INTERVIEW – Ken Sinclair and Cees Links
Cees Links, General Manager Qorvo Wireless Connectivity Business Unit

Cees Links is a pioneer of the wireless data industry, the father of Wi-Fi and the man who led the team that created and popularized Wi-Fi. Cees was the founder and CEO of GreenPeak Technologies, a Smart Home and IoT radio communications semiconductor company, now part of Qorvo. After Qorvo's acquisition of GreenPeak in May 2016, Cees became the General Manager of the Wireless Connectivity business unit in Qorvo.


---
Wireless Connectivity @ CES
The key topic that was discussed this year was the launch of Wi-Fi 6, and the strong link between Wi-Fi 6 and the IoT (meaning IoT standards, like Zigbee and Bluetooth).
Sinclair: Qorvo was at CES on 8-11 January, what is it that makes this an important event for your company?

Links: CES is "the event" of the year for Wireless Connectivity and consumer electronics. It is a great way to start the new year fresh. We are virtually meeting all customers and strategic partners in one week, which is highly cost and time efficient. CES is also an opportunity to meet customers that you do not see that often, or build new relationships onsite with potential partners.
It is also important for Qorvo to be at CES every year, in order to show our progress for the connected world, specifically for consumer electronics, and everything related to the Internet of Things like the smart home or the connected car.

Sinclair: What was special about Qorvo's booth this year?

Links: This year, Qorvo came to the show with a broader vision of its expertise in the Internet of Things: we displayed drones, connected car components, and also some products for the Smart Retail market.
The key topic that was discussed this year was the launch of Wi-Fi 6, and the strong link between Wi-Fi 6 and the IoT (meaning IoT standards, like Zigbee and Bluetooth).
We were able to give that special profile in the booth by showing our "A Pod in Every Room," with demos, concept, end-customers products and pitches.

Sinclair: Talking about Wi-Fi 6, and reading one of your latest blog posts, how is Wi-Fi 6 going to make a difference compared to 5G? Specifically for indoor infrastructures (home, office)?

Links: It is ironic. Just as with 3G and 4G, also with 5G, the question comes on the table: what is the role of Wi-Fi? Cellular networks have two drawbacks: cellular technologies are struggling to get good coverage indoors. In addition to that, you need a SIM card and a subscription to use cellular technologies. Wi-Fi is especially developed for indoor coverage as it manages the delay spread caused by multiple signals bouncing around in a closed environment. It also works under unlicensed frequency that makes it usable for everybody.
On top of this, you should know that the amount of Wi-Fi traffic is about double the cellular traffic, so just think about it: to cover for the Wi-Fi traffic along, 5G will require triple the number of base stations planned to date, while, for every 4G base station, it probably takes 5 to 10 times as many 5G base stations, because the high-speed range of 5G is significantly lower than it was with 4G. This shows that it will take time before 5G gets to the same efficiency as Wi-Fi, this is not going to happen soon.

Sinclair: According to you, what are the next disruptions to expect in the IoT world?

Links: The IoT that has been over the top of the hype curve in the past years finds itself now in the space where growth is limited but very persistent. The value of the IoT is and remains in the applications that extract the value of the data collected by the sensors ("things") and translate that data in actionable information for the user (also thanks to machine learning and the intelligent use of algorithms). That process is ongoing, where more and more companies are starting to include IoT type of concepts in their standard product offerings, including service providers: everything is being connected to the internet and starts reporting data, from cars to washing machines, from thermostats to freezers, from doorbells to Fitbit. That is the IoT. And once something is connected to the internet, there is no way back. I recently wrote a whitepaper about the possibility of an internet code of conduct, because indeed once everything is connected, can also come to some drawbacks on privacy and security.

However, I truly believe the IoT is still and will be, helping us to make better decisions faster, every day.







---


[Click Banner To Learn More]
[Home Page] [The Automator] [About] [Subscribe ] [Contact Us]