---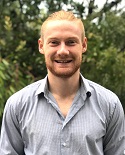 EMAIL INTERVIEW – Ken Sinclair and Cooper Brindle
Cooper Brindle, Project Manager at Nube iO

Cooper has taken on a Project Management role at Nube iO, a Smart Building Automation company which aims to reduce building servicing costs, reduce energy and improve building comfort conditions through modern technology.

---
Disrupting the Building Automation Industry
Our wireless devices enable ease of installation, with a LoRa gateway being able to receive data from up to 200 devices. Nube iO is used as a data pipe, from edge analytics through to the cloud.
Sinclair: Can you give a brief overview of Nube iO's solution?

Brindle: Nube iO holds a unique place in the IoT community. We have created a building automation solution that uses the Internet of Things (IoT) to connect building assets to the internet, which can then be monitored and controlled. All building and asset information is easily accessible from any web browser, thanks to cloud technology. The solution has been designed to assist asset owners in reducing trade servicing costs, improve comfort conditions and reduce energy by reducing cost barriers in commercial buildings.

Sinclair: What sets your company apart from the rest of the building automation market?

Brindle: By using open standard software, we have developed an IoT system unlike anything currently available on the market. Our end-to-end solution from the cloud to the node has been designed for interoperability and scalability of smart buildings, meaning our solution can be used in isolation or integrated with existing BMS or another third party system. Our wireless devices enable ease of installation, with a LoRa gateway being able to receive data from up to 200 devices. Nube iO is used as a data pipe, from edge analytics through to the cloud.

Another key benefit of our solution is the reliability and security of your data. The Edge Controller is a digital twin of the cloud, meaning any changes made at the cloud are automatically updated at the device level. Moreover, in the event of connectivity loss, the controller will store data which is automatically pushed once connectivity is re-established. Data is also secure with end-to-end encryption, providing peace of mind.

Sinclair: How has Nube contributed to disrupting the building automation industry?

Brindle: Our company is most recognised for disrupting the industry in two areas:

Scalable Solution
The Smart Building Market has traditionally only been accommodating for very large commercial and industrial buildings. More recently, 'smart home' automation systems such as Google Home and Amazon's Alexa have also become more widely used. However, systems designed for the small-medium sized commercial buildings that are economical and practical are scarce. Nube iO has taken advantage of this gap and created a scalable solution that can be used in small to medium-sized buildings with no compromise to the economic value of the solution. Our solution takes the best parts of legacy systems and condenses them down into one high value, low-cost IoT solution. This provides facility managers who have a large portfolio of smaller buildings spread across a wide geographical area with a solution that is accessible online. Cloud technology allows managers to monitor and control their smart buildings from anywhere in the world.

Low cost
As previously mentioned, traditional building automation solutions have been costly and lacked economic benefit when downscaled to fit smaller buildings. Nube iO's hardware is comparatively cheaper than competitor's solutions, and due to ease of installation is cheaper to deploy. Moreover, fault detection can send alerts detailing any problems with hardware, which again reduces labour costs for servicing buildings, especially in remote locations. We have also used the latest technology in this solution, so effective integration with other systems is both cost-effective and simple. The reality is that existing solutions are not able to achieve the same value for affordable prices.

Sinclair: Who can benefit from your solution?

Brindle: Our solution is customer-centric and has been designed to appeal to a range of stakeholders.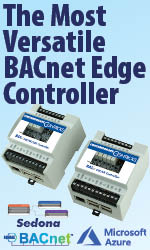 Facility Managers often manage buildings spread across a wide geographical area. Monitoring and controlling these buildings can be challenging when using outdated building automation solutions. Nube iO's solution enables facility managers to remotely monitor, control and schedule their building assets from the dashboard, utilize fault detection to reduce labour costs, improve comfort conditions of buildings and reduce energy costs.

Our solution can also benefit Building Service Providers, who require hassle-free installation and up-to-date, reliable technology. Nube iO was created by BMS specialists who understand the frustrations of working with multiple vendors and protocols. Previously, installing environmental sensors would have been a daunting task that requires hundreds of meters of cabling and conduit with days, if not weeks, of work. We are proud to now offer low-cost wireless LoRa devices, which can be deployed in a matter of minutes. All recorded data is then communicated back to a receiver and edge controller via LoRa. This means the days of laborious, expensive wiring and infrastructure damage are now over.

Enterprise Analytics providers are another customer group we can benefit. Analytics providers are skilled at processing data and generating solutions for buildings. However, many do not actually have the hardware resources to capture and retrieve data from buildings. We can assist Analytics providers by capturing building data and making it available to third parties through our API.

Sinclair: Where will Nube iO be in the next 5-10 years, industry directions

Brindle: Nube iO will continue to grow in every facet of its business. In 2018 alone, we have added a new sensor to our product suite, doubled the size of our engineering team, and our products have been revised and improved. In the next 12 months, we will continue to grow our office and our team. We have plans of expansion into larger markets, with projects currently in the works in the US. From there we can capture a larger market and look to expand horizontally into other markets. Our main goal is to provide IoT solutions to multiple industries with building automation being our core business.


---


[Click Banner To Learn More]
[Home Page] [The Automator] [About] [Subscribe ] [Contact Us]