Editorial Comments July & August 2002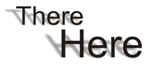 Our theme is "Getting to There from Here" and explores the problems applying new concepts in our industry.
The bringing online of the August issue is a good example of "Getting to There from Here" as it was assembled and downloaded from our sailboat called "Emoticon :)" named after those Emotional Icons that we use to give our emails life :) Finding a good cell phone signal for modem connection in the towering mountains around the sounds and fjords of the northern BC coast was a challenge, but finally a sandy spit on a small island in open water insight of Desolation Sound allowed us our ideal "Here" to project ourselves "There". The message is that there is freedom in today's technology, explore it and find how it can work for you.
The August issue features our joint venture with Engineered Systems Magazine a Pullout Supplement for their August Issue Web Based Facilities Operations Guide. Doing more with less by using Web-based anywhere information to amplify your existing building operational resources. We were pleased to have the opportunity to share our thoughts on this exciting new area of Facility Operation in print with Engineered Systems readers. We have provided the complete supplement online with links to several related articles. Check it out
We welcome our online instructor's Frank Miraglia's first article Does Size Really Matter?
We got feedback this month and have brought back our letters to editor. We feel that this is an important section of our online magazine as it lets you express how you feel about the information we are presenting.
This issue marks the start of our fourth year of operation as AutomatedBuildings.com. These four years have included a lot of "Getting to There from Here", but the changes and transitions are nowhere complete and the task continues at an increased pace. The slow adopters are starting to panic and are generally working at a feverish pace to catch up. Few believe that the web will not be part of their future.
AutomatedBuildings.com has housed much of the information generated in the last four years, sometimes even being the catalyst that spurred everyone on. We thank the industry for allowing us to provide this valuable service.
Be sure to read our articles plus our archived articles and interviews.
Our recent venture into online training has been well received and we again see value in providing the online training service and connection to other related online services. Good trained Building Automation personnel are hard to find and we hope that by providing an easy method to learn about our complex industry we can help.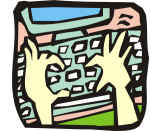 If you have not had a chance take a look at our new service of providing Online Training by Industry Experts. We are providing a virtual online classroom for specialized courses about the large building automation industry. The approach to course presentation is kept simple and low tech allowing anyone with an industry related course to present with AutomatedBuildings.com. If you are interested in creating and presenting or suggesting a course email us. COURSES NO LONGER AVAILABLE
Check our

Online Web-based training courses for more information.
The above announces two new courses:
COURSES NO LONGER AVAILABLE
Understanding Commercial HVAC Controls – A DDC Primer
Direct Digital Control - A Guide to Distributed Building Automation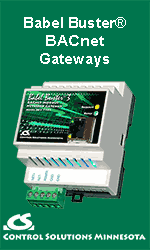 Our June issue included the introduction of our Online Forum for Web Based Facilities Operation. We are excited about this trend in large building automation as it builds on most of the principles presented by our magazine. July starts our fourth year of operation as AutomatedBuildings.com. It has been an amazing journey from a beginning of "You are going to do what?" to an acceptance by the industry as a valuable and growing resource.
We thank Edward H. Brzezowski of Facility Energy Services for some of the key components we used from his original graphic for our composite graphic. Ed has a great web site with much insight into Web Based Facilities Operation. Check it out at http://www.fes-nj.com. Here is Ed's original graphic which provides a great overview http://www.fes-nj.com/FacTechEduc/ModularAVDigitalConnectivity.gif.
Help welcome our newest sponsors:
NetBrowser Communications NetBrowser Communications is the patent holder for the world's first direct-connect, IP-based critical facilities monitoring system, which allows companies to manage their diverse, dispersed facilities machinery from one browser view, in order to achieve increased uptime, greater asset utilization, and better operating efficiencies, in their mission-critical facilities.
EnFlex Enflex provides the industry's most powerful, cost effective platform for connecting facility equipment, power metering and distributed generation equipment with the Enterprise Information Systems via the Internet.
ISC EXPO/East ISC EXPO/East www.isceast.com is the tradeshow and conference for residential and commercial security professionals. Features include: Systems Integration Symposium, Over 500 Exhibitors, Keynote by Ken Allard, NSCA-Sponsored Conference Sessions and More.
Thanks to all Our Sponsors for allowing us to provide our industry online information service to you for free.
---

[Click Banner To Learn More]
[Home Page] [The Automator] [About] [Subscribe ] [Contact Us]