---

High-Tech Contractors can achieve better profitability.

Al De Wachter
ICS Inc
It comes as no surprise to experienced Facility Automation contractors that labor cost is the variable that makes or breaks a project.
The purpose of this article is to share with you some field-tested techniques to help control your labor costs and consistently minimize common contractor mistakes. We call this the final frontier of contractor cost savings because material costs and labor rates are typically NOT the problem.












Implement Standards:
Contractors are increasingly being tasked to do more in less time. Very often sales staff are working on multiple bids in a pressure filled atmosphere and it can be extremely easy to overlook items or information.
Your estimating system should include pre-determined standards or templates that each new estimate inherits automatically. On top of saving a tremendous amount of time, factors such as labor rates, travel expenses, job difficulty, taxes and overhead will not be overlooked again.
There are many examples of potentially profitable jobs becoming unprofitable by estimators "winging it" in an effort to get a bid out and "leave money on the table".
Implement Structure:
Have your estimators break down their estimates into manageable areas and systems. Not only will the estimate be easy to evaluate for management, the estimator will be able to perform fast and powerful "what if" scenarios for alternate bids and last minute bid day requests. This can also provide alternate solution scenarios that optimize your cost structure.
Project managers will benefit from this type of estimate structure by inheriting information that they can import directly into project management software, saving additional project cost and precious time.
Designers can benefit by integrating this type of estimate with their in-house design tools, further adding to savings and work quality.
Leverage your experience:
No one knows your business and your customers like you do. Your estimating system should take advantage of your years of experience and the successful projects you've already completed.
Your estimating system should be populated with pre-assembled systems that both sales and operations can agree on. When estimating a system, why not automatically include all of the accompanying AutoCad or Visio drawings, sequences of operation, point and valve schedules, etc. that relate to that system?
Time is a precious commodity; implementing a system to take advantage of work you've already completed eliminates redundancy and increases the accuracy and quality of future projects.
Take advantage of database technology:
Technology is constantly changing and improving the world in which we live and work, and database technology is no exception.
Databases can be more than a simple list of product numbers, descriptions and list prices. They can contain dozens of fields of useful information to assist the estimator in producing highly detailed and information-rich estimates in a fraction of time using intelligent product search features.
Database technology allows estimates to automatically inherit data sheets, pictures of products, installation information, etc. They can also be used to automatically populate accurate labor hour requirements, eliminating costly oversights and calculation errors.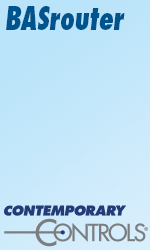 Final adjustments should be easy and comprehensive:
Every job has standard elements, however it is also unique in other aspects and your estimating system should make allowances for the special needs of each individual project. This fine-tuning should as easy to apply as it is powerful.
Thought should be given to how the following job-specific factors, amongst others, are addressed using your current estimating system:
Effect of panel tasks: can some of the field work be done more productively in your panel shop, and at lower rates?

Effect of job duration (short or long) on costs

Effect of job size (small or large) on costs

Repetitive tasks such as VAV boxes or heat pumps

Effect of building height, size and type

Effect of retrofit vs. new construction
Adjustments can and should be made based on realistic factors and historical analysis. Your estimating system should support these efforts in an extremely quick and simple manner.
Establish communication standards:
You've won the bid, now what? A frustrating and time-consuming process can be avoided by providing your operations team with an estimate that is consistent and follows an easy to understand format.
Estimate reports should be clear and concise. Every aspect of the job, including material, labor, schedules of values, ratio reports, point schedules, submittals, expenses, etc., should be documented and readily available. To save time, these reports should be easily generated with the "click of the mouse".
Inheriting an estimate that can be exported to design and project management tools will save the operations people time and sales personnel will avoid having to explain exactly what is contained in their estimate: it's there for all to see.
Run a variance report between "as estimated" vs "as designed":
Did the sales team sell a "Chevy" and operations built a "Cadillac"? Clearly defined estimates, particularly when assembled from pre-agreed standard libraries, tend to eliminate the "over-design" syndrome that follows when designers need to re-interpret the sold project from scratch. In addition, by electronically comparing the as-designed project to the as-estimated project, mistakes can be caught before material and labor is spent.
Your system should support the ability to quickly compare and analyze this information.
Export information to other productivity tools:
Estimators and operations people can benefit by automating the estimate-to-installation process. Your estimating tool should support your design, project management, and product ordering procedures. Everyone saves time and money when these tasks can be streamlined.
Win or lose, learn from the experience:
Keep track of which types of job you tend to win and lose. Which competitors are stronger or weaker in certain types of work? Booking and marketing information can provide insight into the challenges and opportunities that exist in your marketplace. Your estimating system should provide a very quick and easy way to record this critical information.
The challenge:
It is already difficult to find the time in a workday to complete the tasks you are getting paid to perform, let alone invest additional time evaluating your business processes.
The opportunity:
These strategies have shown that double digit savings are attainable and can be yours.
To determine if your contracting business can implement the systems and procedures addressed in this article, you are invited to visit www.ics-controls.com.
---
About the Author

Al De Wachter has been active in the Building Automation industry for over 35 years. He has held senior positions with leading companies in the field and is currently the president of Independent Control Specialists Inc. Al has directed the development of advanced productivity software for Building Automation Contractors since 1990.

<![if !mso]><![endif]>
---

[Click Banner To Learn More]
[Home Page] [The Automator] [About] [Subscribe ] [Contact Us]