---
…downstairs in Danny's all star joint they got a Jukebox that goes VOIP VOIP

John J. "Jack" Mc Gowan, CEM
Energy Control Inc.
Contributing Editor
Perhaps it is necessary to start by noting, for readers who are audiophiles, that in Rickie Lee Jones trend setting hit song of the late 1970's the juke box said "doyt doyt". Yet the purpose of this column is not to discuss music, but a trend setting hit of a different type, the Internet technology called VOIP or Voice Over Internet Protocol.












Voice Over IP is primarily a telecommunications technology, but its widespread implementation could have implications for energy users. VOIP has been around since the mid-1990's, but initially the technology did not meet all expectations. Things are very different in 2004. The Wall Street Journal quoted the Yankee Group, a technology consulting firm in Boston, projection that about 20% of the telephones shipped this year will use VOIP technology. The same article noted that all of the major phone industry research and development is being done on VOIP. Voice Over Internet Protocol systems convert voice communication into data so that it can be transmitted over the Internet just like email. Reports from numerous sources highlight the benefits of this technology for telecommunications.
A key benefit is that VOIP systems treat voice communications like any other Internet message, meaning there are tremendous savings in long distance telephone charges. This is likely to stimulate a great deal of discussion in Congress particularly given the potential impact that VOIP can have on the $2.5 trillion in annual telecommunication industry revenue. Cost savings are only part of VOIP's benefits however, many users also tout the portability of the service. A user can take their phone number with them and from any Internet connection they can use the same number. Caller ID will also display the caller regardless of where they connect to the Internet. This is really exciting when you consider the cost of moving to a new office. Conventional phone systems are very costly and time consuming to move, but with VOIP once you are on line, your phone is up and running. You are now combining the phone application with computer technology which means that phone books and meeting records can be handled and recorded with popular application software, such as Microsoft Outlook.
A number of Energy Users are already taking advantage of the combined computer and telecommunication functionality to improve the efficiency of facility meetings. Paul Allen of Disney for example, reports that at his organization they "hold quarterly Video Conferences that our California Office hosts for Environmental Issues." Here again is one of the benefits to VOIP is that voice communication and video uplinks can be coordinated. Using this approach Disney can bring together Environmental, as well as Energy professionals, in real-time from multiple locations including Walt Disney World in Florida, Disneyland in California, Studio City in Burbank, California, and ABC in New York, etc. The full group can see and hear everyone, and they can even integrate presentations. This is dramatically less expensive than flying people around the country for such meetings. Perhaps one of the greatest benefits is that in years past the level of technology required to accomplish this was very expensive, and now with the long distance savings alone these systems are becoming very affordable for large and small organizations.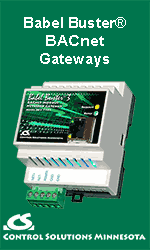 Some of the other benefits available with VOIP are things like being able to check voice mail, just like email. A user can plug into the network and download voice mail to a laptop on the way out on a trip, and listen to it on the airplane. All of these new business process opportunities are exciting, but for Energy Users and facility staff perhaps the best near term benefit comes from the combination of off the shelf VOIP and wireless hardware devices with software. One of the benefits that has been noted is the ability to use this technology to keep track of mobile employees. Consider a university campus with dozens of technicians and other facility staff that must be available at a moments notice to address a problem. Initially it becomes possible to contact individuals without radios and by combining the voice and data capabilities it is also possible to send work orders to staff. Once work is completed that staff member can use a Personal Digital Assistant (PDA) to update a database with a record of the work completed.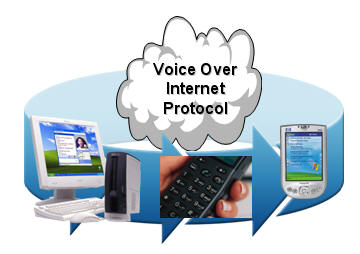 My company has been using PDA cell phones and application software for work order dispatching and reporting of completed tasks at several university campuses for almost two years. Even more exciting, if the technician encounters a piece of equipment that he or she doesn't know how to deal with, it is possible to stream video from the onboard PDA camera back to the office. There someone who knows how to address the problem can provide direction. Using the wireless Internet link it is even possible to surf the manufacturer's Web site and download technical data.
At Builconn in Dallas, Chris Kurt of Microsoft referred to this type of functionality as the "next wave of information technology and e-business". According to Mr. Kurt, the ability to leverage a "connected" world with smarter browser technology allows users to begin to anticipate problems and solve them on the fly. Mr. Kurt goes beyond these possibilities with consumer applications, but the implications for energy users are the focus here. For energy users, the benefits may be dramatic as this type of functionality can help reduce downtime, optimize building operations and save both energy and money.
VOIP seems to be at the center of a suite of new services and technologies that can totally change the way that energy management is done. This is significant for energy users, but the implications for utilities are exciting as well. One need only consider the recent EUN story about Berkley's real-time Demand Response pilot project (Real-time Metering, Feb. 2004) to see how this combination of technologies could result in real-time energy grid. Once again energy users and suppliers are only limited by their imaginations.
---
About the Author
Mc Gowan is President of Energy Control Inc., an Energy Service Company and System Integrator. He is the author of 5 books including "Direct Digital Control" on Fairmont Press. The Association of Energy Engineers named him 1997 "International Energy Professional of the Year and admitted him to the "International Energy Managers Hall of Fame" in 2003. Mc Gowan sits on the Energy User News Technical Advisory Board and is a contributing editor with www.automatedbuildings.com.
---

[Click Banner To Learn More]
[Home Page] [The Automator] [About] [Subscribe ] [Contact Us]