"Building Emotion" July 2018 issue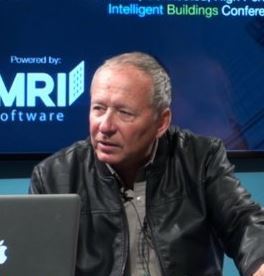 "Emotion" is the noun used to describe the creation and depiction of a mindful interactive relationship that conveys the conversation between the inhabitants and their physical building. It is a virtual identity, a feeling, a learning. an interactive piece, a virtual brick, and mortar that hosts the buildings' emotion. "Building" is the verb or noun that modifies it.
Emotion is a natural instinctive state of mind deriving from one's circumstances, mood, or relationships with their environment, which is the combined purpose of the building and its inhabitance. The Building Emotion would likely be hosted in the cloud with interaction from the edge devices and needs to be available to every building to create its own emotional personality. Emotion is often intertwined with mood, temperament, personality, disposition, and motivation. Yes, this is the new building emotional twin not restrained by physical parameters it is a growing living, interactive thing. A new virtual mediums to purportedly communication between the dead inanimate building and living humans.

Ok, I have overstated it but you get the idea of what it is I am trying to create, an improved relationship between the physical, the virtual and the emotional world.
I just returned from Helsinki where we were discussing the best methods of humanistic inclusion of the buildings' inhabitants to create the ultimate user experience "UX." You may wish to read my Takeaways from Helsinki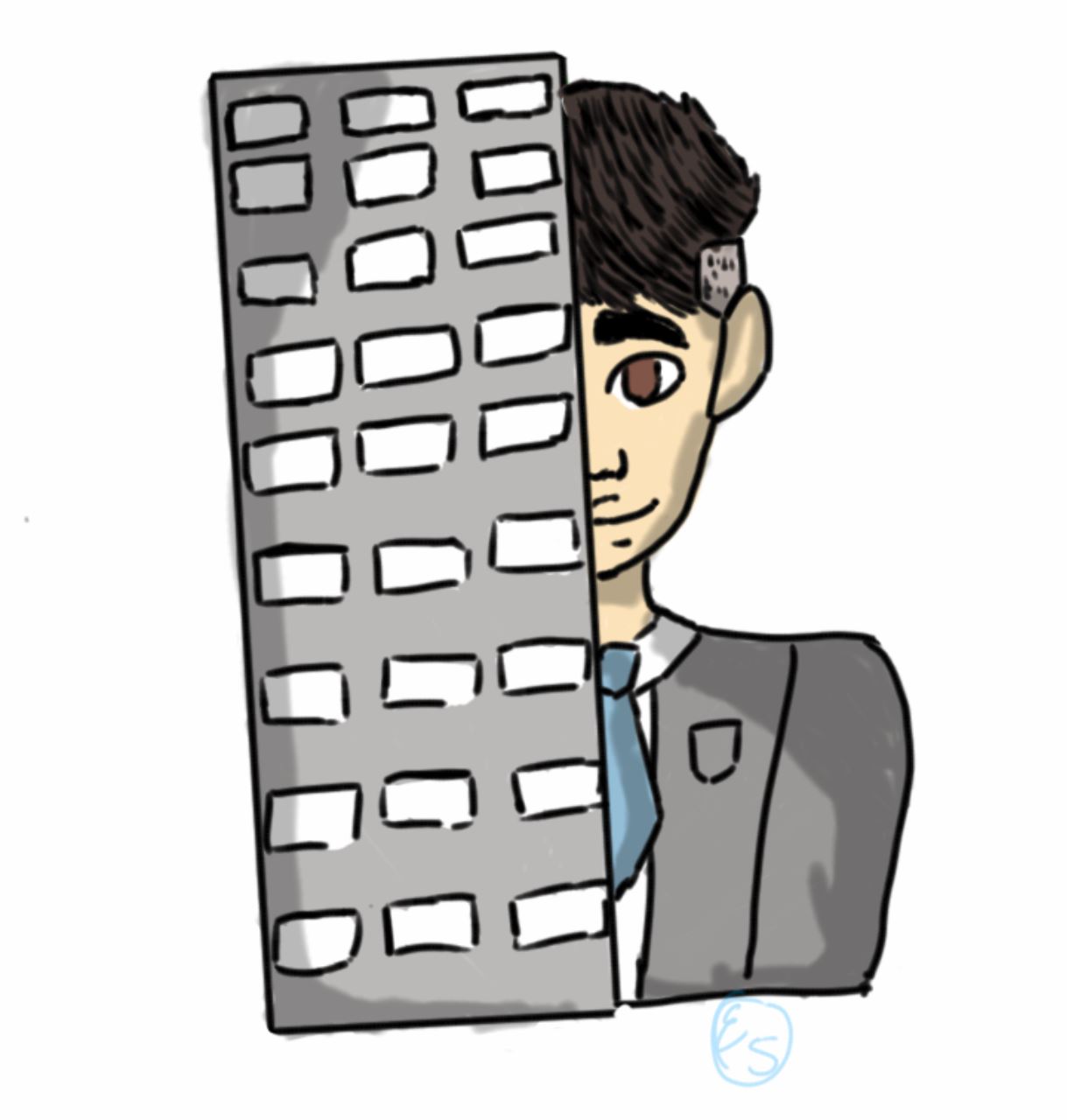 For more of my thoughts on what might be included in a "Building Emotion" please read our review on the topic.
We commissioned our 12-year-old granddaughter to draw a picture of the emotional edge of a building. A depiction of "Building Emotion" and this is what she came up with, we like it. It was drawing on a tablet in less than an hour. I wish the concept attaching emotion to a building was as clear and simple in my mind as it was to her. Why would a building not have an emotional side? Why would it not reflect the inhabitants with in? Why would it not be visible? All good questions I struggle with in my review.
Helsinki REAL ESTATE TECH EVENT was a head shake for sure, be sure to read all the reviews to understand why Crusty Ken the technology zealot is exploring his softer side and writing about Building Emotion.
Here is a mash-up of a few examples from the reviews that start the "Helsinki Head Shake",
The concept of "hedonistic sustainability," creating buildings that are not just green and efficient, but fun to live in and work in.

It is interesting that the sense of a complete, holistic integrated world, something that philosophers and visionaries have dreamt of for centuries, could now come closer to reality thanks to the IoT and bits and bytes.
We defined "deviceless" mentality as the idea, that users, meaning humans, wouldn't have to use devices, apps or interfaces to access smart services. The method of access was suggested as anything from mobile phone to facial recognition. The underlying idea being that the creation of intelligence is hidden away in the engine room, always there and always on, but never visible to the user. This idea seems to arise from a wide spread frustration at countless apps and interfaces we need to constantly be opening, learning, mastering and updating.
Instead of hooking people into unrewarding attention hijacking digital experiences we could use technology to help in the background and be there when needed

Together with our Partners we are developing a Platform of Trust to serve the Market Economy as well as the Authorities. This service platform, will function as the market place for innovative solutions, address performance improvements in a wide range of operational areas like: quality, workforce, regulatory and environmental compliance regardless of industry sectors. Through shared processes our aim is providing interoperability as well as trust and to build an internationally expanding ecosystem using this platform.
You need to read all the linked Takeaways & Reviews to find the source of these gems.
This interview from the CEO of Siemens Building Technologies just online June 30, adds greatly to our theme.
How can a building evoke emotions?

It seems my subject is starting to evoke emotions I love this comment on twitter
A Building becoming a friend vs. a creep in the walls; very interesting tie-in with @Ken_Sinclair's thoughts on Building Emotion

ControlTalk NOW — Smart Buildings Videocast and PodCast for week ending June 17, 2018 features an interview with Ken Sinclair (recently returned from Helsinki, Finland), who delivers an amazing account of the European thought process when it comes to our common denominators: buildings, occupants, and trends.
Lots of discussion on Platforms of Trust and the value of trusted advisor's who will be our future.
I plan to take this Helsinki Head Shake to Atlanta AHRExpo January 14 16 2019 making it part of our education sessions and explore some of the concepts and get feedback from our industry leaders.

While we were away we missed IBcon and Realcomm I am very pleased that several folks have written and shared their take on this important industry event, be sure to read about all of their Takeaways.
Of interest, our readership is changing more folks from outside our industry are trying to get a toe hold on what it is we do and are making use of our 20 years of online content. This Article from 2005 had over 500 reads last month, What Is An Intelligent Building? era 2005 My definition of intelligent buildings is as follows: "Use of technology and process to create a building that is safer and more productive for its occupants and more operationally efficient for its owners."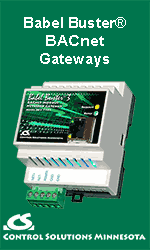 Wow! It is taking us a long time to get intelligent so now I am getting emotional ;-)
As always this new issue is a nest of great articles, columns, reviews, new products, interviews and of course the steady stream of news depicting our rapidly evolution and journey to "Building Emotion."

Tell all our sponsors you saw their ads on the AutomatedBuildings.com web-site and thank them for supporting your free access to evolving Automated Building Industry information. Click on their ads and view their valuable products and services. Please review all Our Sponsors.

The news just keeps flowing thru our web-site, and RSS feeds daily, and of course the only way to find what you are looking for in the vast quantity of information on our site is with our site search engine http://www.automatedbuildings.com/search/sitesearch.htm

As always lots of new products, plus be sure to check our event calendar to see the number of events we have in our future.


---


[Click Banner To Learn More]
[Home Page] [The Automator] [About] [Subscribe ] [Contact Us]