---
CGNA "Integration Forum" with Honeywell and Tridium
"Building Automation Solutions through Distribution"

Jim Hayman, CGNA
On May 13th, 2005, Controls Group North America, CGNA, hosted an "Integration Forum" at their 2005 Annual Spring Conference in New Orleans. www.cgnacontrols.com CGNA is a network of 34 independent HVAC controls distributors with 122 branches throughout the U.S. and Canada. Many of them provide engineering services and products from multiple manufacturers for systems integration. Over 140 Members and Preferred Vendors of CGNA attended the event at the beautiful JW Marriott on the French Quarter.

The theme of the forum was "Building Automation Solutions through Distribution," and included a broad spectrum of participants. On the program were three distributors, two manufacturers, a building contractor and a building engineer. The four presentations and panel discussion were sponsored by Honeywell, Tridium and www.automatedbuildings.com.
Brian Turner, Vice President of Controlco, in Concord, California, was the first speaker. www.controlco.com Controlco is a Tridium Master Distributor, a Honeywell Authorized Systems Distributor (ASD) and a Member of CGNA. Brian kicked off the morning with an "Industry Introduction – Integration Defined." In a market with so much new and confusing terminology, he was able to define and explain the main components of systems integration from the vantage point of a distributor that specializes in integration services.
Scott Cochrane continued with "Industry Direction – Multiple Manufacturers." Cochrane Supply and Engineering in Madison Heights, Michigan, is also a Master Distributor with Tridium, a Honeywell ASD and CGNA Member. www.cochranesupply.com Scott is the President and co-owner of the first two-step distributor to sign on with Tridium in 2001. As an innovator in integration, his presentation contained examples of actual jobs in which Cochrane Supply provided integration products and engineering support.
Ed Merwin, Director, Field Sales, for Tridium, brought a manufacturers' perspective entitled, "Driving Advanced Technology Through Distribution." www.tridium.com
Tridium is a global software and services company that develops and markets a universal software framework targeted at solving the challenges associated with managing smart devices. They recently became a Preferred Vendor of CGNA - 10 of Tridium's 14 Authorized Distributors nationwide are CGNA Members. Ed's presentation outlined the growth of Tridium since it's beginning in 1996 and how they have focused on going to market through two-step distribution over the last four years.
Terry Turner, President and CEO of Controlco, concluded the speaker portion of the morning with "Technology – Driving the Industry." He highlighted the technology progression needed for a traditional HVAC distributor to move forward to become a systems controls distributor and finally an integration services distributor. The decision to do open systems and provide contractors the support needed as a distributor is a significant one.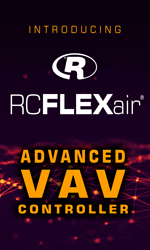 One of the most interesting segments of the forum was the fast-paced exchange of the panel discussion. Dave Molin from Honeywell brought considerable expertise to the panel regarding their Building Control Systems and how they have worked with the Authorized Systems Distributors in CGNA. Larry Myrick, a building engineer from Brummel, Myrick and Associates, brought a unique perspective as an engineer who works on building automation solutions with Controlco. Ron Schmidt of Limbach Company joined the panel as a mechanical contractor who has worked on numerous projects with Cochrane Supply. Scott Cochrane was the distributor representative and Terry Turner was the Moderator.
Each panelist communicated the unique role that integration distributors play in a market where there is a need for products from multiple manufacturers to communicate with one another. The theme, "Building Automation Solutions through Distribution," was woven throughout the event as each speaker contributed insights as to why building owners, engineers and contractors will all increasingly be turning to distributors who carry multiple integration product lines.
Contractors need support for high-end applications and appreciate their local distributors' on-site experience. Engineers are looking for a single source for products to minimize the number of suppliers they work with and recommend. Manufacturers welcome the technical support and warranty service that a distributor provides for the installers. In each case, an integration services distributor adds value as a one-stop resource with the staff and expertise to move a job to a successful completion. The added value increases significantly when you combine those distributors into a national network of companies that mentor and cooperate with one another.
The distributor/Members of CGNA and their Preferred Vendors, Honeywell and Tridium, intend to continue to pursue a prominent role as the leading network of integration distributors in the U.S. and Canada. The "Integration Forum" in New Orleans last month was another clear step in that direction.
---


[Click Banner To Learn More]
[Home Page] [The Automator] [About] [Subscribe ] [Contact Us]