Our May theme is Connecting Creative Communities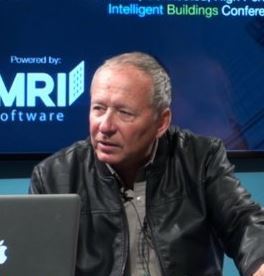 The people and their communities have staying power; the technology does not.

My journeys for the next few months are on the road/highway to Motor City (Motown) then to San Diego's Silicon Beach and then Music City Nashville. As Willy Nelson would say, I am "on the road again" following a few of my many Communities of Practice CoP.

I think we all have been part of CoPs without actually realizing their importance. This commentary, and peeks into my next events relate CoPs to my life and yours.
The May theme evolved out of The Road Trip connecting my many Communities of Practice
Part of my keynote at CONTROLS-CON "My Next 50 Years" ...Big Smile...will speak to my personal struggle with extending my "best by date" with the power of connection communities while learning how to grow younger via my younger mentors plus my amazing discovery that the past 50 years was not about the "technology" it changes, (pneumatic to AI), but all about the people and their communities because they are still here, and the latest and greatest technology of the time is not.

Review of Control-Con Jane and I are just back, and closing up our May issue which fell in the middle of this amazing event. This is a quick summary of social media posts and videos from the event.
This review speaks to disruption and the power of community interactions be sure to read for connection to several communities and events you need to be part of.

Connecting Creative Communities

Your company's total worth is based on your combined value of your people and your connections to the support of valuable Communities of Practice. This combination defines your staying and growing power plus the acceptance of your companies as strategic partners with clients.

More than ever we need to connect to existing creative communities use them to become re-educated while growing younger with a better understanding quickly. In addition, we need to be constantly searching for new CoP that will update us in new industry trends and techniques. Naturally, we will also have to let go of those that have not been mutually beneficial. Of course, our core Communities cannot be altered as they define our companies and their missions.
More on growing our industry younger: we need to get our message out that we are an exciting industry in which young folks can make a difference and offer them Job Crafting and promote "Job flexibility as a game changer" to attract them.

Job Crafting Unleashes New Engineering Talent Eventually a job came around that combined all of my passions and allowed me to work in an industry where I felt like I was truly making a difference.
As you can see above Stephanie is a talented engineer who draws on a range of skills in an interdisciplinary position that helps her to be very effective in her role. We feel that her skills of blending the soft, hard stuff, and people as a process in our industry are skills that resonate for some female engineers. Our industry needs this combination but mostly the people skills. This interview is a call to all young women and men to join our Global Automated Building industry and combine all of their passions to work in an industry where you will truly make a difference.
Our next resource in the process of growing the industry younger is our resource of "Women Waiting in the Wings." We have many women who daily power our companies. We need to unleash their power with job matching that allows them to amplify their value and allows them to define the jobs they wish to do, from customer relations to project ownership or have them Code like a Girl. Our flexible ability to work remotely, anywhere, works well with their first priorities of their families and life balance. Women are often very pleased to have part of a job or share with others to keep their life balance while opening to their organizations' opportunities ---- more on this in our June issue..
Unlock Data's Value at Haystack Connect 2019 This event only happens once every two years - make it a priority to attend.
Here is a sample of the new things you will see at the stack,

The cost lowers and power increases of new systems "BAS Controller With Haystack Powered by Raspberry Pi" currently provides Azure cloud connectivity out of the box.

As always this issue is full of great articles, columns, reviews, new products, interviews and of course the steady stream of news depicting our rapidly evolution and journey that provides connection to creative communities.

Tell all our sponsors you saw their ads on the AutomatedBuildings.com web-site and thank them for supporting your free access to evolving Automated Building Industry information. Click on their ads and view their valuable products and services. Please review all Our Sponsors.

The news just keeps flowing thru our web-site, and RSS feeds daily, and of course the only way to find what you are looking for in the vast quantity of information on our site is with our site search engine http://www.automatedbuildings.com/search/sitesearch.htm

As always lots of new products, plus be sure to check our event calendar to see the number of events we have in our future.


---

[Click Banner To Learn More]
[Home Page] [The Automator] [About] [Subscribe ] [Contact Us]