April - Holistic Cybersecurity
Very pleased to have assembled this Holistic Cybersecurity resource for our April issue for our industry. We feel it is very applicable to other industries and will become a go-to resource. As with all our issues it will remain online, we still have our first issue from 20 years ago online. Special thanks to all our Cyber Experts that made this issue possible, please read all their views.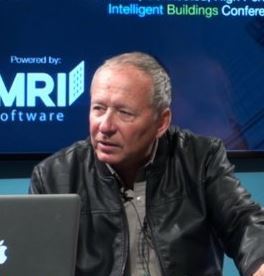 Cybersecurity solutions cannot be a self-serving or an isolated approach they need to be part of a Holistic solution.
I have avoided this discussion in the past because understanding and highlighting all of the potential security and privacy concerns could paralyze us. For some 20 years plus we have operated in a wild west manner mashing our machines with the open internet achieving amazing things quickly. I do not want to lose this platform of global innovation and participation.
My concern is that in fencing every risk we will be the ones behind the fences immobilized and paralyzed, victims of our own thoughts. I have grave concerns that the risk of over-regulation could be worse than our worst cybersecurity concerns.
Yet, our Building Automation Systems are considered not secure. We need to fix this as we install more and more sophisticated smart building technologies, many of which involve IT systems, we have become IT people. We need to think like IT people, we need to revisit our existing systems security and clean up our mess.
We gathered the views of several Cybersecurity experts to provide us with advice on how to proceed without immobilizing ourselves. I am extremely pleased and amazed at the width and depth of coverage.

I realize that I will need to change my name from Sinclair to Link-Layer, ;-) but I feel there is value in providing the important over viewing notes and pictures from the complex articles/interviews for a quick overview while providing English sub-titles for our industry geek talk.

For a quick overview of Cybersecurity today start with this summary and drill down to a wealth of information. I hope you agree and find this useful. Please goto this valuable resource on Holistic Cybersecurity

Our April issue goes online April fools day, ...but this issue is no joke and deals with how we need to holistically protect our industry.

In this interview Anto Budiardjo and Ken Sinclair discuss the April Issue and the fact that "Our collective success is based on our weakest link. Our industry is inherently collaborative. We seldom work alone on a project, and partnering is our modus operandi."
My young mentors and I have been pushing back and forth this question of "How did you get so smart?" The answer is common. the Nike approach "Just Do It" and learn what you need to know.. good advice. Reading our online magazine is a start but only you know what you need to know. We cannot teach you but we can provide links to resources that may help you. It is an interesting observation, you can not do what we do if you are not autodidactic. So this is collection of links to get you started on your journey.
Please join Jane and I at CONTROLS-CON 2019 hosted by Cochrane Supply & Engineering, taking place May 2nd and 3rd, 2019 at the MotorCity Casino Hotel in Detroit, Michigan. This fast-paced, education-packed event will bring together hundreds of integrators and end users from throughout the United States and Canada to explore the latest technologies and possibilities of Building Controls and the Internet of Things (IoT) in commercial and industrial buildings.
At this event I will talk about my next 50 Years... big smile, daily we all struggle with extending our "best by date" with the art of growing younger by adopting younger mentors. We have our online living legacy of 20 years of AutomatedBuildings.com , "Jane and Ken's retirement project" but this is only part of the 50 years in the automated buildings industry. You may find this surprising but we have seen a few changes. Yes Jane was part of the first years of Sinclair Energy Service Ltd an automation and energy consulting firm making up most of the first 30 years. Of interest this company has been reinvented by Scott and Brad White one of our grow younger contributing editors.Think the transition from pneumatics to AI caused some Disruptions? You have not seen anything yet. ;-)

What are our superpowers? "People" The technologies change but the people remain strengthening by their numbers who are part of Communities of Practice (CoP)

In the CoP article we use the next industry event I will attend https://www.haystackconnect.org/ as an excellent example.
After our community circles the Haystack my next CoP event I will attend is https://realcomm.com/ibcon-2019/program/ IBcon's education program will feature domain experts from around the globe presenting case studies and speaking on the topics of building automation systems and controls, building system integration and the implications for organizational alignment, skills development and change management necessary to facilitate the intelligent integration of key business processes into the high performance building ecosystem.

As always this April issue is a nest of great articles, columns, reviews, new products, interviews and of course the steady stream of news depicting our rapid evolution and journey.
Welcome to our newest sponsor. Facilio, an IoT and AI-driven software that helps CREs optimise facilities and sustainability management across their dispersed portfolio.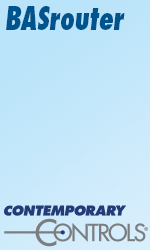 Tell all our sponsors you saw their ads on the AutomatedBuildings.com website and thank them for supporting your free access to evolving Automated Building Industry information. Click on their ads and view their valuable products and services. Please review all Our Sponsors.

The news just keeps flowing through our website, and RSS feeds daily, and of course, the only way to find what you are looking for in the vast quantity /of information on our site is with our site search engine http://www.automatedbuildings.com/search/sitesearch.htm

As always lots of new products, plus be sure to check our event calendar to see the number of events we have in our future.
---


[Click Banner To Learn More]
[Home Page] [The Automator] [About] [Subscribe ] [Contact Us]