---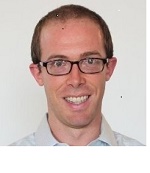 EMAIL INTERVIEW – Joseph Aamidor and Ken Sinclair
Joseph Aamidor, Senior Product Management Consultant / Managing Director
Aamidor Consulting

I am the managing director at Aamidor Consulting (https://www.aamidorconsulting.com), which is a product and market strategy consultancy. We work with building owners/operators, established building management firms, technology providers, investors, and early-stage innovators. We focus on technology products. Our firm helps vendors improve their products, building operators better understand the market, and other stakeholders with a variety of related efforts. Previously, I served as Director of Product at Lucid Design Group and was a product manager at Johnson Controls. To provide a few examples, we've recently worked with a major utility to help scout the smart building technology landscape and have conducted due diligence for investors in the market.

Even if you aren't in need of product and market strategy consulting, I encourage you to subscribe to my bi-monthly newsletter, Smart Building Insight, which includes updates on the market, M+A, product launches, and our perspective on these developments. Sign up here (http://eepurl.com/c7nrtv) and get access to our archives.

Catch Joseph and Ken at Realcomm, hosting "Connecting to the Enterprise – The Fast-Changing World of HVAC," on Thursday, June 13 at 2:30 pm.

---
Connecting to the Enterprise
We are going to host a session at Realcomm. What are you going to discuss?

Sinclair: What interests you about buildings, and smart buildings specifically?
Aamidor: While I work in technology, buildings are tangible. They are physically there and have an outsized impact on people and society. I initially was drawn to the buildings industry from an energy and environmental perspective - buildings consume a huge amount of energy (39 percent in 2017 - https://www.eia.gov/tools/faqs/faq.php?id=86&t=1), which leads to a lot of carbon emissions. But over the past years, I have become more interested in the broad operational efficiency of buildings (the critical systems and staff that make them work) and the impact buildings have on occupants. This is how the smart buildings market has been maturing - while energy efficiency is a mature and clear value proposition, we now are seeing that other top line benefits like wellness, productivity and operational efficiency are perhaps more important.

Sinclair: We are going to host a session at Realcomm. What are you going to discuss?

Aamidor: The session's title is "Connecting to the Enterprise – The Fast-Changing World of HVAC," and we are going to keep it very informal and interactive. Ken told me about a recent session in which he drank beers with his co-presenters - while I don't know if we'll do that, we won't take ourselves too seriously. We, luckily, are not presenting at 8 am, so drinks would not be too out of place!

More specifically, we're going to discuss some of the key trends we see in the HVAC space. This includes new business models to provide HVAC products and services, new technologies to improve efficiency, and the changing vendor landscape. The session is going to be at 2:30 on Thursday, June 13th so please join!

Sinclair: What are some of these innovations that you are tracking closely?

Aamidor: First, I am closely watching the developments more broadly in real estate technology, as I think that these could have some impact on HVAC, too. This includes the rise of as-a-service, which may change the current value chain of HVAC, especially on the service side. But other technology-enabled offerings, such as facility service and maintenance marketplaces, may move into the HVAC service space.

Additionally, the focus on wellness and productivity hasn't yet drastically changed how HVAC systems are specified and operated, but I think they will in the coming years. And, there are a number of interesting "point technologies" that may start to scale - for these, the key will be to partner with the major OEMs to accelerate distribution.

Sinclair: What advice would you give to a building operator/facility manager who wants to start deploying smart building technology?
Aamidor: First, it's important to spend some time identifying the problems, or pain points, that you seek to solve with technology. A needs assessment helps to serve as a good foundation for future research, technology scouting, and procurement efforts. It also will reduce the complexity in the market, because instead of speaking to many vendors across a confusing landscape, you will be able to more quickly identify those firms that meet your needs and solve the most business-critical issues that your firm has. Practically, this may mean developing a short request for information (RFI) centered around a few key needs - this could be released to many vendors, with the goal of shortening the list on the front end and making the research and procurement effort that much clearer.

Sinclair: What trends are you watching for 2019?
Aamidor: To the point above, I expect the market to become a little less fragmented, but it still will be confusing. There are too many firms out there, and the past of consolidation (so far) is not fast enough to change this landscape. Moreover, the use cases, technology offerings, and customer demands are shifting and maturing, which opens the door to new entrants. I think that this "opaque blur" will continue for at least a couple years, but within it, there are opportunities for building owners and operators to establish leadership in deploying smart building technologies. Not to make too many shameless plugs, but our newsletter, Smart Building Insight, is a good source of analysis about current and developing trends.


---


[Click Banner To Learn More]
[Home Page] [The Automator] [About] [Subscribe ] [Contact Us]