---
LONMARK" International Endorses 2005 AHR Expo
Westport, CT - LONMARK" International is the latest association to lend its endorsement to the 2005 AHR Expo, February 7-9 in Orlando- the first time ever in Florida. The association joins an impressive list of 18 other endorsing associations that have already lent their support to the leading exposition in the HVAC & R industry.












LONMARK International is recognized worldwide as one of the leading brands for open interoperable control products within the building controls industry. LONMARK International exists to help manufacturers, end-users, equipment specifiers, and system integrators with the easy integration of multi-vendor systems based on the ANSI 709.1 standard. LONMARK International provides the tools and resources that allow cooperation and collaboration to define and develop these devices and networks.
A goal of AHR Expo is to provide industry professionals with solutions to their control challenges and gain a better understanding of the technologies impacting the industry. As an endorser of the AHR Expo, LONMARK International will help promote the benefits of open, interoperable control networks used extensively to automate buildings worldwide. "The AHR Expo provides a great opportunity to learn how HVAC-related industries can easily integrate their multi-vendor systems," said Clay Stevens, President of International Exposition Company (IEC) producers and managers of the AHR Expo. "We are pleased to have LONMARK join with us as an endorsing association."
"The AHR Expo has always been one of LONMARK International's most visible events. By taking the relationship with the Show to this new level, we feel that the LONMARK message will continue to reach the enormous HVAC market and further the cause for open systems," said Barry Haaser, Executive Director of LONMARK International.
LONMARK will join a highly diverse group of endorsing associations that will bring many different segments of the industry together in what is expected to be one the largest events in the 75-year history of the Exposition. According to Show management, some 1,400 companies have already reserved more than 321,000 net square feet of exhibit space. The event is co-sponsored by the American Society of Heating, Refrigerating and Air-Conditioning Engineers (ASHRAE) and the Air-Conditioning and Refrigeration Institute (ARI). The Heating, Refrigeration and Air-Conditioning Institute of Canada (HRAI) is an honorary sponsor.
The AHR Expo is endorsed by these 18 other leading HVAC & R industry associations:
• AABC (Associated Air Balance Council) • ABMA (American Boiler Manufacturers Association) • ACCA (Air Conditioning Contractors of America) • AMCA (Air Movement and Control Association International Inc.) • CABA (Continental Automated Buildings Association) • CTI (Cooling Technology Institute, formerly Cooling Tower Institute) • GAMA (Gas Appliance Manufacturers Association) • HARDI (Heating, Airconditioning & Refrigeration Distributors International) • IIAR (International Institute of Ammonia Refrigeration) • MCAA (Mechanical Contractors Association of America, Inc.) • MSCA (Mechanical Service Contractors of America) • NADCA (National Air Duct Cleaners Association) • NAFA (National Air Filtration Association) • NEBB (National Environmental Balancing Bureau) • RPA (Radiant Panel Association) • RETA (Refrigerating Engineers & Technicians Association) • RSES (Refrigeration Service Engineers Society) • SPIDA (Spiral Duct Manufacturers Association)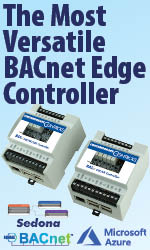 About LONMARK
Celebrating its tenth anniversary as an association, LONMARK International is recognized worldwide as one of the leading developers and proponents of open systems for use in building, industrial, transportation and residential/utility automation. LONMARK membership is extended to any person, firm, or corporation engaged in the development, distribution, or marketing of open, multi-vendor control systems utilizing ANSI/EIA/CEA 709.1 and related standards. More information on LONMARK International can be found at http://www.LONMARK.org.
About AHR Expo
As the largest and most comprehensive exposition in the HVAC & R industry, AHR Expo attracts thousands of attendees from all facets of the industry, including contractors, engineers, dealers, distributors, wholesalers, OEM's, architects and builders, industrial plant operators, facility owners and managers, agents and reps.
Since 1930, AHR EXPO has been the HVAC & R professional's single best resource for new products, new ideas, and new services. It's a hands-on, interactive event that showcases a wide spectrum of equipment, systems, and components. This unique industry forum creates a dynamic marketing environment unequaled in size and scope by any other industry event.
The AHR EXPO is produced and managed by International Exposition Company, 15 Franklin Street, Westport, CT 06880; e-mail info@ahrexpo.com Internet www.ahrexpo.com
---


[Click Banner To Learn More]
[Home Page] [The Automator] [About] [Subscribe ] [Contact Us]