---
News Briefs - Updated July 15, 2004

Innotech and Local HVACR Distributor

Develop a Following in the US

Backed by 19 years of innovation and excellence in design and manufacturing, Australian based Innotech Control Systems have released their HVACR control systems into the US and Canadian markets. Innotech Pacific, located in Vancouver, WA, has been a Distributor of Innotech products for one year. Owner/manager of Innotech Pacific, Scott Gregson, moved to the States specifically for the purpose of setting up an Innotech distributorship.
---
YORK International Announces the Launch of the ISN ConneXsys Control Line
YORK, PA - With the introduction of its new Integrated Systems Network (ISN) ConneXsys line of controls, YORK International Corporation becomes the first HVAC manufacturer to offer a control system that provides complete BACnet connectivity from the smallest terminal unit to the largest chiller. BACnet is the communication standard supported by the American Society of Heating, Refrigeration and Air Conditioning Engineers (ASHRAE). ISN ConneXsys controls provide cost savings, unsurpassed communication capability and greater system control flexibility. The ability for YORK International to bundle its superior equipment with factory packaged controls provides customers with one point of contact for a complete HVAC system.
---












AFE Offers Virtual Classes for the Busy Facilities Professional
The Association for Facilities Engineering's NEW virtual classes provide a one-stop educational resource for plant/facilities engineering, operations, and maintenance professionals. Scheduled topics include: an exciting, first-of-its-kind Supplier Certificate Program, tips for improving indoor air quality, how to avert the maintenance crisis, and what's required to earn the AFE Certified Plant Supervisor credential. Each session lasts 60 minutes and is taught by an experienced representative from the field. System requirements include access to a PC, the internet and a telephone. Upgrade your skills! Avoid travel and downtime! Register for one of AFE's new virtual classes today! For more information visit http://www.afe.org
---
ASHRAE Publishes Thermal Comfort Standard
ATLANTA – New methods to help keep building occupants comfortable are contained in the American Society of Heating, Refrigerating and Air-Conditioning Engineers' (ASHRAE) thermal comfort standard. ANSI/ASHRAE Standard 55-2004, Thermal Environmental Conditions for Human Occupancy, provides a simple method of compliance for commonly-designed space types, a calculation method that applies to a broader range of space types, and a new adaptive method for naturally ventilated spaces in certain climate areas. The standard specifies the combinations of indoor thermal environmental factors and personal factors that will produce thermal environmental conditions acceptable to a majority of the occupants within the space. Environmental factors include temperature, thermal radiation, humidity and air speed, while personal factors are activity and clothing.
---
IIPSEC 2005
Stoneleigh Park, Coventry, UK - January 25th - 27th 2005
IIPSEC (International Internet Protocol Security Exhibition and Conference) is Europe's largest network technology event combining a rich mix of the very latest digital products and solutions for use within security and building management applications. The show delivers world-class exhibitors and visitors from all corners of the globe. With over forty presentations, twelve seminars, workshops and a conference the event continues its heavy bias on knowledge, education and learning.
---
Last time this year in Riverside California July 16th 2004 , HVAC for the non-technical
HVAC for the non technical, We have put together a one day seminar for the person who wants to know about the systems that control the comfort we expect in the buildings we work in, without going to an 18 week course at night. It is a unique overview of the air conditioning world . The seminar is easy to understand and follow with enough information to be able to use a building automation system and be able to understand what's going on inside that building. Not technical in nature and was developed with the sales person, property manager, maintenance manager, facility staff and Air Conditioning Dispatchers in mind.
1. Introduction to Comfort
2. Refrigeration Components
3. The Building Envelope
4. Zone Control
5. Compressed Air System
6. Air Handling System
7. Chilled Water System
8. Hot Water System
Please click the link below to see a course outline.
Controls for the Non-Technical
---
The Connected Home Forum - 16-17 September 2004, Central London
The Connected Home Forum is a practical, intensely discussion-based event to drive forward the debate on how to deliver the connected home dream.
The event is specifically designed to bring together the key players in the connected home value chain to form partnerships and discuss models for profitable exploitation of the opportunities this growing market presents.
Use this event to:
• Set your strategy: analyse the current state and future growth of the market
• Improve your place in the market: Discuss and debate how best to drive uptake of connected home products
• Evaluate the best business models: the speaker panel will debate how money will be made, by whom, and by when
• Get a complete picture of the connected home ecosystem: What are the key applications that will drive demand for connected homes? (Video, Music, Security, Care for the Aged, etc)
• Evaluate the options for standards and platforms.
For more information visit http://www.osneymedia.co.uk/tracker/osneytracker.asp?magazineid=676
or email paul_osmond@osneymedia.co.uk (please quote 749 PO-AB1)
---
Z-World Releases GPRS/GSM Application Kit to the Market
Davis, Calif. - Z-World is pleased to announce the release of the GPRS/GSM Application Kit. The kit will allow machines the ability to notify a user when they need servicing; have their settings changed from anywhere in the world; upload data wirelessly; send commands from one machine to another; and send vehicle location/conditions via e-mail. The GPRS/GSM Application Kit is designed to integrate embedded controls with wireless GPRS/GSM communication applications.
---
Parks Associates presents Fall Focus
Parks Associates presents Fall Focus: On Demand Digital Entertainment www.fallfocus.com November 10-12 at the San Diego Loews Coronado Bay Resort. This two day event examines the strategies, challenges, and technologies for on-demand digital entertainment.
---
A research study of behavior and attitudes towards specification of LED lighting equipment among North American architects, lighting designers and engineers, by Craig DiLouie, Principal, ZING Communications, Inc. Learn more about how North American architects, lighting designers and engineers are specifying LED lighting equipment and how this may impact the lighting industry.
http://www.lightsearch.com/lightnow/reports/led_study/index.html
---
Siemens LeBLANC Appointed to CABA Board of Directors
Buffalo Grove, Ill. -The Continental Automated Buildings Association (CABA) has recently announce the appointment of Richard (Rick) LeBlanc of Siemens Building Technologies to the CABA Board of Directors. CABA is a nonprofit industry association that provides information, education, and networking to help promote advanced technologies for the automation of homes and buildings in North America. LeBlanc is President of Siemens Building Technologies, HVAC Products Division. He is responsible for product development, manufacturing and distribution of the company's broad range of building control products and systems for the North America and Latin America markets.
---
Software tests Modbus masters by realistic simulation of Modbus devices
Wingpath releases ModMultiSim, a new simulator that enables realistic simulation of multiple Modbus slaves in their environment.
Connect your Modbus masters to ModMultiSim, instead of real Modbus slave devices, in order to test and configure the masters.
Using a simple control language you can simulate Modbus slaves measuring environment properties (e.g. flow rate), controlling the environment (e.g. opening valves), performing internal calculations (e.g. averages), and responding to Modbus commands from masters. You can also simulate environment changes (e.g. viscosity, flow) that are independent of a slave. ModMultiSim displays the simulated environment and Modbus device registers as they change, and provides a trace of Modbus messages between slaves and masters. It also has an online manual/troubleshoot/howto facility.
Support is provided for network (Modbus/TCP) and serial (RTU/ASCII) interfaces. The program will run on Microsoft Windows, Linux, Solaris and AIX. A download of ModMultiSim is available for evaluation from: http://www.wingpath.co.uk/modmultisim.
---
Watt Stopper Program Educates Industry Professionals on Code Compliance and Sustainable Design
Santa Clara, CA - The Watt Stopper's new Education Series offers regional training seminars for industry professionals on the use of lighting controls. The program focuses on how lighting controls pertain to energy code compliance, green building initiatives, and sustainable design.
Current courses include LEED & Lighting Controls, Lighting Control Solutions for Daylit Spaces, Best Practices for Code Compliant Lighting Controls, and Energy Codes & California 2005 Building Energy Efficiency Standards. Specific courses qualify for AIA/CES Health, Safety and Welfare
(HSW) credit and NCQLP Lighting Education Units (LEU). Launched in April 2004, courses are scheduled throughout the remainder of the year. Contact education@wattstopper.com or visit www.wattstopper.com/education.html for more information and for scheduling.
---
Data-Basics Expands to Canada with New Appointment and Dealer Selection
CLEVELAND - Building on its success in the U.S., Data-Basics, a leading provider of enterprise applications for the service and facilities management industries, is expanding its operations to Canada. At the Canadian PRSM Meeting in Toronto, the company announced the appointment of Ken Priestman, a well-known service industry sales executive, and the selection of Toronto-based Summit Business Systems as its sales, implementation and customer support dealer for Canada.
---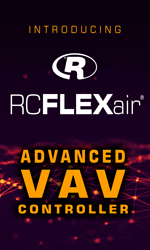 Power Measurement Introduces ION EEM Enterprise Energy Management Software
VICTORIA, BC - Power Measurement announced the next generation of web-based enterprise energy management software: ION(R) EEM. The ION EEM software is designed to help large energy consumers reduce energy-related business risks by controlling energy and operations costs, enabling better procurement strategies, and maintaining reliability. Optimized for commercial office and retail property applications, ION EEM offers key performance indicators, plus benchmarking, forecasting, and control capabilities that can also benefit universities, industrial and research facilities, health centers, and utilities seeking to boost profits and productivity.
---
New DeviceMaster® Serial Hub 16-Port Literature

Minneapolis, MN - Comtrol Corporation, a leading provider of serial device integration technology, has new literature describing its latest DeviceMaster product, the DeviceMaster Serial Hub 16-Port. The new 10/100 Base-T hub can network-enable up to 16 serial devices per unit. The DeviceMaster Serial Hub comes in 8- and 16-port models and delivers quick and easy peripheral connectivity using the Ethernet LAN. It is ideally suited for applications where peripherals are located long distances from the server.
---
Belkin Selects Jungo's Software for Mass Telco Deployment of DSL Routers
Belkin to deliver hundreds of thousands of managed DSL routers powered by Jungo's OpenRG software platform to a leading Telco ISP

SAN JOSE, Calif. - Jungo® Software Technologies, Inc., a leading provider of residential gateway software, announced that its OpenRG software has been selected by Belkin for its managed DSL home networking routers. The joint solution will be deployed by a major telecommunications ISP for delivering home-networked services to hundreds of thousands of DSL subscribers.
---
eBuilding 1.4 Released With Expanded Capabilities
Manchester, NH - Teletrol Systems, an industry leader in building automation technology, announced the release eBuilding 1.4. The latest version of this Internet- powered facility management system expands system programming capabilities, including one-button site duplication, support for the JavaScript Array variable type and integrated logic block printing capability. Additional automated processing of events and historical alarms provides users with rapid access to high priority problem indications, while robust support for additional network configurations include back-to- back NATS firewalls and multi-vendor BACnet/IP systems.
---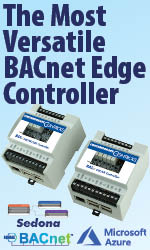 New school research focuses on energy, indoor air quality
(LAKEVILLE, Minn.) – Recently completed research in Minnesota schools has concluded that energy conservation measures don't have to be scrapped to achieve quality indoor air. Utilizing new technology that continuously measured air quality conditions in more than 100 K-12 classrooms, two separate but related studies identified several measures that could translate into a sizable reduction in a schools energy bills. The first study, "Schools Air Monitoring Project for Learning and Energy Efficiency" (SAMPLE2), was funded by Duluth-based Minnesota Power Company as part of the Conservation Improvement Program (CIP) regulated by the Minnesota Department of Commerce. The second study, "Continuous IAQ Monitoring in Minnesota Schools," was funded by the Minnesota State Legislature as recommended by the Legislative Commission on Minnesota Resources using state lottery proceeds. Both studies utilized the same project team, including industry experts in energy and indoor air quality. Both projects also used new indoor air quality monitoring capability to place five sensors (temperature, relative humidity, carbon dioxide, carbon monoxide, and organic odors and gases) on small integrated monitoring units called Nose® Monitors in each classroom. Noses automatically collected data every 20 seconds and communicated to the project team over the Internet. The sensors are part of the PureTrac® Air Monitoring System, developed and manufactured by Lakeville-based PureChoice Inc.
---
Digital Entertainment in the Networked Home
A One-Day Interactive Workshop presented by Parks Associates' Analysts. July 15, 2004 in the Valley Room at The Fairmont San Jose.
Visit http://www.parksassociates.com/events/workshops/2004/workshops_2004_sanjose.htm to learn more!
---
Samsung's New Day & Night Color Camera Employs New Super Noise Reduction Technology
Designed Specifically For Use With DVR's
Secaucus, NJ – Samsung's new SDN-500 color camera provides remarkable clear images in day and night conditions. The secret is its new Samsung Super Noise Reduction (SSNR) technology. The SDN-500 also offers a lot more surveillance recording for the same memory storage capacity: As sharp and detailed as its images are, the files are smaller than with older camera technology. The result: DVR recording capacity is increased dramatically under low illumination. Recorded file size is reduced by 70 percent when using MPEG format, and 40 percent when using JPEG format.
---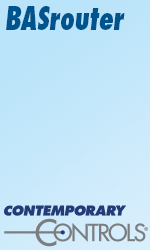 Jungo's CableHome™-based Software Powers SMC's CableHome 1.1 Certified Wireless Cable Modem Router
OpenRG for CableHome-based devices, delivers advanced manageable networking capabilities, SPI firewall, VPN support, Zero configuration and URL filtering to meet the needs of cable operators deploying home networking services
SAN JOSE, Calif. - Jungo® Software Technologies' WinDriver™ a leading provider of residential gateway software, announced that its OpenRG software is being deployed in SMC's EZ Connect™ Wireless Cable Modem Router, SMC8013WG. The EZ Connect™ Wireless Cable Modem Router recently received CableHome™ 1.1 certification from CableLabs® assuring customers with network reliability, interoperability and security. The SMC EZ Connect Wireless Cable Modem Router (SMC8013WG) combines DOCSIS® 1.1 cable connectivity, an integrated 4-port switch and an 802.11g access point in one device to securely distribute broadband connectivity throughout the home or office. The SMC8013WG Wireless Cable Modem Router is available to end-users through their cable operators.
---
Comtrol Launches Internet Retail Store
Minneapolis, MN - Comtrol Corporation, a leading provider of serial device integration technology, announced the launch of its new Internet retail store, which provides customers with the ability to research product capabilities and purchase them immediately from Comtrol—24 hours per day.
The new store, located at www.shopcomtrol.com, offers the full range of Comtrol's products, including flagship brands such as RocketPort® multiport serial cards, DeviceMaster® serial device servers, and RocketModem® multimodem cards. The e-store will soon also host the Comtrol Clearance Center, where customers can find new overstock, discontinued, and refurbished product for sale at significantly reduced prices.
---


[Click Banner To Learn More]
[Home Page] [The Automator] [About] [Subscribe ] [Contact Us]