---
Emergency Preparedness

A New Technology Takes a Fresh Approach to Meeting Building Owners' Needs



An average of 27,000 earthquakes has been recorded worldwide every year for the past decade. In the United States alone, more than 90 earthquakes ranging from 6.5 magnitude and higher have hit since 1900, claiming lives and damaging structures from San Francisco, California to Borah Peak, Idaho.

For building owners and facilities managers – particularly those in metropolitan areas with responsibilities for structures and occupants with critical needs, including: hospitals, emergency services, utilities, senior living facilities, universities, and high rise apartments and hotels – the ability to detect and assess building damage in real-time is invaluable.

Dr. Farzad Naeim, President of the L.A. Tall Buildings Council and past President of Earthquake Engineering Research Institute, explains that while we often associate earthquakes with the visual spectacle of a fallen building, in reality most buildings today remain standing, due in great part to our increased understanding of seismic events, new building codes, and the cooperation of architects, building owners and structural engineers.

However, it is often difficult if not impossible to visually confirm the structural integrity of a building following an earthquake, and it is equally challenging to achieve this assessment quickly. Typically, a qualified structural engineer is required to do modeling and conduct a visual examination, prior to making an assessment. And even then, the assessment can be wrong. As Dr. Mustafa Erdik, Professor of Earthquake Engineering and Chairman of the Department of Earthquake Engineering at Bogazici University (Istanbul), stated in a recent New York Times report, "To say that a building is in bad condition is easy. To say that one is safe is hard."

Following an earthquake event there are many questions to which building owners require immediate answers, not the least of which is whether all or part of the building is safe to re-occupy. Can patients, residents and students remain in the building or must they be evacuated? Can critical operations continue or must they be indefinitely halted? What repairs are required, how long will it take to make them, and what will they cost? Unfortunately answers are not forthcoming in a timely manner.

Dr. Naeim explains, "Currently after an extreme event such as an earthquake, building owners are required to wait in line for their structures to be visually inspected and tagged by city officials, or evaluated by an engineer in order to assess the status of their building. Even if you have an engineer in place before an extreme event happens, it may only reduce the wait time for a visual inspection and assessment from weeks to days. But many buildings need to make decisions within minutes."

A New Approach to An Age-Old Problem

The 2011 onslaught of deadly tornadoes that ripped through the Midwest, caused damage to many buildings, including a hospital in Joplin, MO that was forced to evacuate patients to triage units while the structural health of the building was evaluated. In Christchurch, New Zealand, where earthquakes and aftershocks have rattled the region for nine straight months, entire communities have remained "closed" awaiting assessments. Most recently a 5.4 magnitude aftershock required the evacuation of numerous buildings, including the control tower of the city's airport, which required a damage assessment.

Now, a new smart system technology, known as REFLEXX Smart Systems is providing real-time monitoring, damage detection and performance evaluation reporting that dramatically speeds up the damage detection and analysis time, and enables building owners and property managers to make immediate decisions regarding occupancy and repairs.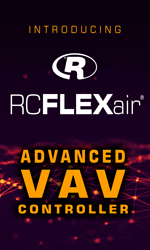 This technology, which can be manually activated to generate a routine health assessment or automatically triggered by sensor threshold exceedance, combines real-time data with sophisticated structural algorithms based on proven methodologies such as FEMA-356, HAZUS-MH, ASCE-41 and ATC-58. As a result, in less than 15 minutes following a triggered event, the system produces detailed, actionable damage probability report data in a format that immediately benefits structural engineers, building owners and facility managers.

"Imagine the value of knowing the actual health of a building just minutes after an earthquake event," says Dr. Naeim. "A building owner can determine on the spot whether to allow patients or residents back into a building or evacuate it. The technology closes the time gap."

"Real-time structural health monitoring, when combined with state-of-the-art damage detection and performance evaluation (DDPE) methodologies is currently the only method to satisfy the dire need of building owners and managers for fast, reliable information about the status of their buildings' safety, performance and operability."

Additionally, the new technologies enable building owners to receive estimates of the cost and time of repairs immediately following a triggering event. This turn-key solution incorporates the instrumentation, software, installation and structural engineering support for a low monthly fee and upfront capital investment.
---
About the Author

Mark Sereci, CEO and president of Digitexx Data Systems (Scottsdale, AR), has 40 years experience in the field of earthquake engineering, structural dynamic monitoring and instrumentation. He can be reached at reflexx@digitexx.com. To learn more about real-time structural health monitoring systems for buildings, visit www.digitexx.com/reflexx.



---


[Click Banner To Learn More]

[Home Page] [The Automator] [About] [Subscribe ] [Contact Us]