---

EMAIL INTERVIEW – Ken Eldridge and Manny Mandrusiak
Ken Eldridge, President, Open Automation Software
Bachelor's degree in Electrical Engineering from the University of Idaho. Over 20 years of experience designing and implementing control systems in a wide range of industries including oil and gas, nuclear, facilities management, food processing, semiconductor, manufacturing, water treatment, power monitoring, chemical, and paper. In the last 10 years implementing SCADA systems in open architecture using Microsoft development tools with C#, SQL Server databases, and open standards like OPC. Evergreen, Colorado US

---
"One-Click" HMI to visualize real-time data across the enterprise
By seeing the data in real-time across the enterprise maintenance schedules can be predicted and the asset lifetime can be extended.
Mandrusiak - Open Automation Software offers a very unique SCADA solution which provides an extreme amount of flexibility based on your company's core value of being a secure, open, and easy to use application. Could you tell me a little about what is being called a "one-click" SCADA system?
Eldridge - OPC Systems .NET is designed to take the data that currently exists in a system and expand it so that it can be accessed and visualized across the entire organization or enterprise. Our philosophy is not to rip out or replace existing infrastructures, it is to enhance them. To us it does not matter what protocols are being used, we work with everything. What really makes the Open Automation Software approach different is that it provides Real-time Data Access across the Enterprise;

Visualize data using whatever Visual Studio capable graphics package i.e.: Corel, Auto Cad, Blender 3D, Illustrator. Everything can be integrated and hooked together using OPC Systems.NET Auto HMI feature.
Mandrusiak - A solution like that would lead one to believe that a tremendous amount of software, or Clients, are required to be installed in a system to make all that possible. Is that the fact?
Eldridge - Actually that is false. OPC Systems.NET operates as a service very similar in principle to the way that Salesforce.com operates. All of the software is housed in the Cloud (Web-Based) which results in no direct infrastructure costs. There is no software that affects the registry of the systems.
Mandrusiak - For those OEM's and device manufacturers in the Building Automation Industry what are some of the advantages to using OPC Systems.NET?
Eldridge - The use of OPC Systems.NET enables OEM's and Manufacturers to get the real-time data that they need to make decisions that are required to maximize their ROI. Keeping in mind that this data is coming directly from the devices and has not been touched by human hands and thereby eliminating any possible errors or manipulation of that data. New components can be introduced into a building's systems and then the data from that component can be evaluated in real-time to gauge its impact on the efficiency of the system. Evidence in the form of data can be taken to decision makers to prove the business case for purchasing more components to increase system productivity and efficiency and improve the bottom line. OEM's and Device Manufacturer's who add OPC Systems.NET to their machines and devices can increase their opportunity to obtain multiple orders from their customers because the evidence of the component's performance can be easily viewed by anyone in the customer's organization.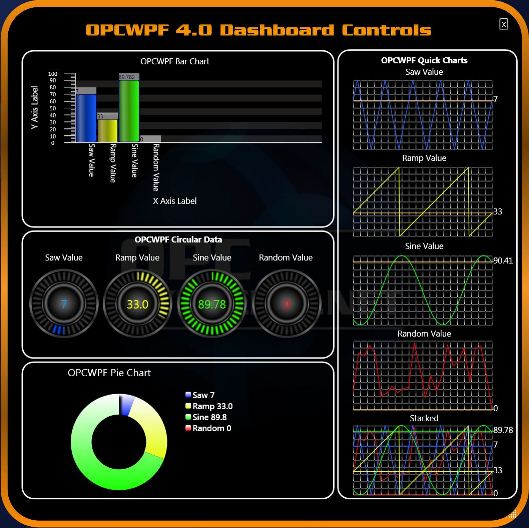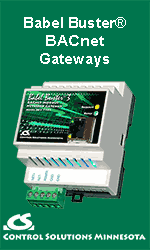 Mandrusiak - It sounds like this product would be the perfect tool for reducing maintenance costs?
Eldridge - Absolutely. The data produced by OPC Systems.NET can be used to implement a predictive maintenance schedule rather than a reactive one. Imagine how many times a crew has been deployed to change bearings, fluids, and seals simply because that is what the recommended maintenance schedule dictates? By seeing the data in real-time across the enterprise maintenance schedules can be predicted and the asset lifetime can be extended.
Mandrusiak - Can you tell us where someone interested in a "one-click HMI" can download the software, or view a demo?
Eldridge - Interested parties can download OPC Systems.NET at http://www.opcsystems.com/opcsystemsdownload.htm.
---

[Click Banner To Learn More]
[Home Page] [The Automator] [About] [Subscribe ] [Contact Us]