---
Defining a Smart Building: Part One

This initial article will focus on three of the major attributes of a smart building: cabling infrastructure, lighting control systems and facility management tools.


Jim Sinopoli PE, LEED BD+C, RCCD

Managing Principal,

Smart Buildings LLC Contributing Editor
Building owners, designers, contractors and facility managers are all trying to build or renovate buildings identified as "smart" buildings. In general we think of smart buildings as being innovative, using advanced technology and materials, contributing to reduced energy usage and the sustainability of the building, and providing more efficient and effective operation. But the high-level, generic understanding of smart buildings doesn't do justice to the concept or assist design teams or contractors, and it really doesn't reflect the complexity of today's buildings.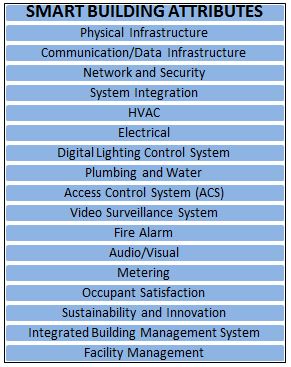 Generally, ethereal attributes describing smart buildings don't help in defining a smart building in a way that the industry can have a common understanding of the concept. In contrast, look at "green" buildings or energy efficient or sustainable buildings; here you'll find dozens of countries with environmental or energy building certifications with specific details on the requirements to be certified as a green building. Recall twenty years ago when the USGBC was formed, the idea was to provide the building industry with a system to define and measure "green buildings". We need a similar effort for smart buildings to support the building industry.

There have been various attempts to explain a smart or intelligent building. They include the Asian Institute of Intelligent Buildings (AIIB), the Building Research Establishment Ltd., the Intelligent Building Society of Korea (IBSK), the Shanghai Construction Council (SCC), the Architecture and Building Research Institute (Taiwan) and finally the Smart Buildings Institute (SBI) in the USA. (http://www.smartbuildingsinstitute.org/)
The SBI certifies buildings in the Americas as well as internationally. The SBI certification structure is similar to LEED certification, having prerequisites with other measures credit-based where applicants earn points during construction and operation on the building.

Defining the attributes of a smart building cannot be done in 1000 or 1500 words; buildings are too complex and the features of a smart building too numerous. So what follows is the first of several articles that will "frame" the major attributes of a smart building as well as provide details. This initial article will focus on three of the major attributes of a smart building: cabling infrastructure, lighting control systems and facility management tools.
Cabling Infrastructure

How important is cabling to a building? Cabling, cable pathways and equipment rooms are long term investments. Most manufacturers provide 20-25 year warranties. What is initially designed and installed is vitally important. Cable may seem mundane but with constant advancements in cable throughput, reductions in potential interference and increased low voltage power over the telecom cable it means the long lifecycle requires the installation of the latest in cable technology.
A smart building will take advantage of similar cable standards for IT (EIA/TIA 568) and BAS (EIA/TIA 862) and utilize the same cable types (twisted pair copper cable and fiber optic cable). This provides an opportunity to reduce the number of cable contractors, reduce the coordination needed from the construction manager, share cable pathways and results in a higher quality installation. In addition, one cable can not only supply communications but also provide low voltage power to devices on the network via Power over Ethernet (POE). Therefore POE eliminates one power cable, reducing material and installation time and costs.

The smart buildings approach is to maximize the use of structured cable plant for access control, video surveillance, building automation and other building systems. A smart building will also supplement the wired infrastructure with the use of wireless systems; deploying Wi-Fi throughout a building, installing a distributed antenna system (DAS), and using Zigbee, Enocean or RFID in building control systems and asset management as needed.
All of the telecom cabling generally terminates in and is managed from the telecommunication rooms. These rooms should be served by dual telecommunication cable entrances that are physically separated, as well as dual power feeds and emergency power. The telecommunications rooms need to be remotely monitored for security, water, temperature, seismic events, fire, etc. The entire infrastructure: cabling, equipment, racks, wireless access points need to be labeled with a pre-determined naming convention and documented for both asset management and daily operations.

As IT continues to penetrate building control systems this infrastructure becomes increasing a critical and key attribute of a smart building.
Lighting Control Systems
Lighting affects several important aspects of a building. There is an aesthetic impact it will have to the building and its spaces, resulting in how occupants will perceive and react to the built environment. There is a more practical and functional aspect of providing lighting to facilitate the work and tasks occupants undertake in and around a building. And finally, lighting is a significant consumer of energy.

Buildings will use lighting for different purposes, such as lighting as part of security, lighting to maximize occupant productivity, or to enhance the emotional reaction of occupants, an example of which would be retail stores or a theater.
A smart building requires a centralized lighting control system (LCS) in all the building's usable square footage. The system should provide a dimmable lighting strategy. It also should have a global and a zone light schedule and override capabilities.
A smart building will also deploy a daylight harvesting program that maximizes daylight and minimizes the use of lighting needs. While some features of daylight harvesting are architectural, smart building components of a daylight harvesting program may include manual or automated shading, photo sensors in perimeter lighting zones and rooftop solar intensity sensors. Depending on the building, daylight harvesting is not simply the choice of daylight or lighting, but also has to take into account the thermal load of the daylight which could trigger additional use of the HVAC system. To properly balance daylighting, lighting and thermal load for an automated shading system the LCS will need data (shade position, light intensity, sun position, glazing system, U-value, etc.) to compute the proper position of the shades.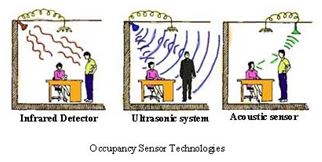 The lighting control system can use other data points to properly adjust the lighting. These include occupancy and vacancy sensors as well as systems such as RFID badges or access control to detect whether lighting is needed or not.

Finally, a smart building will use data from one system sensor such as the occupancy from a LCS and share that data with the electrical distribution or HVAC systems to control plug load or HVAV.

Facility Management Tools
The operation of a facility represents the longest duration of the lifecycle of a building and the largest portion of the total lifecycle cost. The facility management responsibilities are wide-ranging and multidisciplinary; varying from responses to immediate alarms or emergencies to long term capital planning. Throw in the fact that today's buildings are increasing more complex, the need for a smart building to have facility management "top of the line" tools and processes to efficiently and effectively manage the facility becomes essential. The facility management software applications structure the administrative processes within facility management. The tools include:

Work Order System – This is a system that can initiate work orders, assign tasks to internal staff or third party contractors, track the work orders, and archive records. The system should allow for analysis of work orders based on building, space, type of asset, personnel, as well as track labor, materials, and costs.
Preventative and Predictive Maintenance – This application is used to prevent failure of equipment through the use of suggested preventative maintenance from the manufacturer or by predicting equipment failure based on equipment data or usage. The system should support the scheduling and tracking of recurring maintenance tasks, automatically assign tasks and work orders, and be able to create daily, weekly, monthly, and yearly tasks. Typically this maintenance may involve inspections, testing, measurements and parts replacement or adjustment.
Space Planning - This is a software application allowing effective space allocation for the use of the building by tenants or owners. It provides the capability to draw and manage space with two dimensional floor plans using actual sizes of real world objects such as furniture and equipment, walls, windows, doors, etc. It allows for the development of alternative space layout and provides the basis for real and well-organized space design and planning.
Material and Equipment Parts Inventory Control – This is basically a system that tracks inventory and identifies inventory needs, possibly automatically triggering purchase orders of parts and equipment based on certain thresholds established by the facility manager.
Asset Management – This is a critical application that should house all the details of the facility assets. It should contain all the details for each piece of equipment. This should include the name of the item, serial numbers, location, warranties, model number, manufacturer and its maintenance history. The asset management application must be integrated into the preventive maintenance application and provide data on when preventative maintenance has to occur and generate the work order.
Data standards – Data is an asset and facility management should have written standard methodologies and processes to manage the facility data. This would include document management, naming conventions and standardized databases, in coordination with other relevant groups and applications, such as the IT department and enterprise asset management.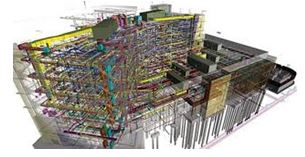 BIM Integration - Building Information Modeling is the significant data management tool for new construction. The data and modeling generated in the use of BIM must be exported to the facility management system; specifically the COBie files into the asset management application. This export of design and construction data into facility management system is critical to the successful handoff from construction to operations. Without it, FM and the building operations are handicapped at the outset.

The next installment of "Defining a Smart Building" will address system integration, audio-visual systems, and plumbing and water. For more information about smart buildings, technology design or to schedule a Continuing Education program for your office write us at info@smart-buildings.com.


---


[Click Banner To Learn More]
[Home Page] [The Automator] [About] [Subscribe ] [Contact Us]