---
A huge amount of sensors are needed

Sensors will be the key to getting as much data as possible and a new research branch will study that huge amount of info to find solutions to many social and personal problems.






Dario Tolio

Collecting data is always a must to understand how things work, how companies work, how nature works.

Now it's time to collect data about human behaviors, put all in a big database and try to figure out new things about the needs of people. Thanks to Andres Albanese (http://myhomevillage.com/) i realized the huge impact of data analysis on human behaviour.

Recently at a Singapore conference there were some speeches about this argument with scientific demonstrations of its true validity in disease research and anticipations.

Why now? Technology is ready. We have low cost computers, raspberry and low cost intelligent small devices connected to each other on the internet. We have servers that can collect from any where any type of information.

Home automation is perfect for this purpose, every house can send information about how many people watch TV for example, or sleep or get up during the night, how much time people need to go to work, stay in the office, at what time they get home.

A lot of data will be ready if the software of home automation systems provides this kind of info. Not all data, but we can start working from lights power on/off to discover a lifestyle. We can for example detect if someone gets up too many times in the night and alert his doctor of a problem.
Sure, we must take care of privacy and many other aspects of what the use for the information is, but this is not an issue, everyone can share what he prefers.

Collecting all this data in different cities may show unpredictable information about what the government must do or must take care of to let people live better, or make decisions for some kind of savings.
Comparing different cities in realtime could become a new instrument to learn from others how things should be done and a new mix of our experiences worldwide can became an invaluable way to see things.

Collecting lifestyle data needs to install sensors, every type of sensor, movement, position, face recognition, weight, steps, blood values, switches, locks, water and energy consumptions, everything can be useful to improve understanding.
I hope that manufacturers will open their eyes to this kind of need and prepare the devices needed to collect the data.

Sensors will be the key to getting as much data as possible and a new research branch will study that huge amount of info to find solutions to many social and personal problems.

How can we put devices in people houses? Usually people will spend money for immediate satisfaction of some need. Long term health is usually underestimated so an investment in installing a lot of sensors will not be accepted. But if your doctor helps you to understand that if you use this kind of technology you can help him to be advised about problems in advance with an easy to mount kit I think people will start to think about it and it can become a system that will be present in many houses.
As usual the price is a key, but now and in the future the price of devices can only become lower and lower.

When you have this kit in your house the doctor can receive an alert if you sleep too little or if your weight changes too quickly, or you do the stairs too slowly compared to a statistical basis. He receives an alert and he can call you for a visit, or he can see on the cloud more detailed graphics of what is happening in your life, compare it with your history and maybe he can save you from a more complex health problem.

As usual when a new science starts we don't know what exactly to expect but it's the history of every discovery; during the voyage we will discover new things and new unexpected uses for these things and information.

Using RaspLogic can provide a data collector inside a home, with different protocols, ZWave or 433Mhz devices, KNX or any other protocol, and send data giving them meaning.

Before starting this big data collection we should define a basic standard for data collected to let anyone plan their own collecting system. If we have compatible data it can be organized automatically with software that puts it all together, else we can analyze only one type of data. Effort must be made to define a standard and avoid the usual confusion that is and was present in many other areas like machinery connection, home automation, wireless, smart cards and so on.

No standard will kill the final mission for the work to mix data and find answers.

Ilevia.com, my company, wants to be part of this revolution, in the meantime we have a home automation system that you can test here: www.ilevia.com/live-demo

The revolution is starting now, if you are interested feel free to contact me at dario.tolio@ilevia.com.

Please collect data. ;)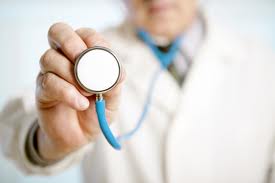 ---
About the Author
Since I was seven years old I have been passionate about technology, and now after 35 years I spend almost every day of my life using electronics, computers, and the internet in various projects. I have made electronics for bank security, software in various languages, web sites, electronic devices and a complete receiver for the DVB satellite/terrestrial/cable field, starting from the idea and going thru samples, preproduction, testing software and production in China. For the last two years I have mainly been involved with two projects, www.spot-box.tv (a TV advertising system) and in cooperation with Ilevia, a known company working on home/building automation systems. Thanks to them I started learning how things works and decided to start www.rasplogic.com to provide a solution to people who want to control their systems.


---


[Click Banner To Learn More]
[Home Page] [The Automator] [About] [Subscribe ] [Contact Us]