---
Building Data Delivery

Whether you use Building as a noun or a verb it is now all about Building Data Delivery.

Ken Sinclair,
AutomatedBuildings.com
Publisher


Publishe

d

Energy Manager
The new deliverable in our industry is data. Not that we are freed from providing our core deliverable of the best environmental control for the lowest possible energy use in a sustainable manner. It is just that we need to provide anywhere data to prove that we are achieving our original deliverable. Whether you use Building as a noun or a verb it is now all about Building Data Delivery.

Our July issue is stuffed with many articles and interviews about how building data is being used and delivered. Much of the content has been fueled from the recent Realcomm/IBCon 2013 event and the Project-Haystack effort.

From Jack's report from IBCon, Post Realcomm/IBCon 2013 Industry Update - Jack McGowan, Energy Control, he writes:

Big Building Data may not be a buzzword yet but a great deal of discussion took place around how Smart Connected Buildings produce a tremendous amount of data that can be used to improve operations. Whether that data is focused on energy, as discussed below, or operations, the challenge continues to be turning information into intelligence. There were a number of examples of products designed to support that effort, and some that had even been developed by building owners themselves. In many respects this is the new frontier, see my article from Buildings Magazine from a few months ago by CLICKING HERE.

The challenge for many in the buildings industry will be to make sense of the dizzying array of options available, and how to drive the greatest value from the opportunity being presented. One of the best attended sessions targeted this content area and was called EMS Strategies - Getting Beyond Dashboard Hell. It was moderated by Anno Scholten of Connexx Energy and the author had a chance to sit on the panel. Interaction from the audience highlighted the importance of this topic and the challenges managers as facing in making informed decisions about technology. At the same time however, many attendees also pointed to positive results from this technology, and excitement about the potential that this technology presents to building owners.

The third heading is Energy and it was central in many of the discussion. Jim Young believes that energy is a critical topic, but only one of many drivers for Smart Connected Buildings. Many of the stories touted at Realcomm and IBCon highlighted the number of connected points in buildings and how that intelligence and access to data was driving huge benefits across the enterprise. Those benefits included quality environments that help retain tenants, improve productivity and increase asset value of properties. Yet, I am an energy guy, and I tend to see that there are primary benefits and secondary benefits. In the end, it really does not matter whether energy, or other benefits, drives a project or other benefits, the net result is that owner's get much better buildings. One reason for an energy focus, is that it is easier to monetize value created by projects. Without question though, the added benefits in operations, building comfort, tenant retention, enterprise optimization and from a host of other benefits have monetary value as well. Ultimately the combined benefit from all of these factors makes the building better and maybe worth more money. Given the continuing national trend for cities like Boston, Austin, New York, San Francisco and Washington, D.C., to require performance benchmarking on buildings, technology will become even more essential. The solutions being offered on the show floor ranged from automation and visualization tools to many different forms of analytics for energy and building performance. In fact, Tom Shircliff and Rob Murchison did a great job of bringing some order to that array of offerings in their Boot Camp. CLICK HERE to read their interview for more information.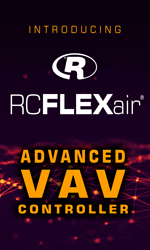 Chip chips in with these comments about the IBcon event in 2013 IBCon Observations - Chip Pieper, Environmental Systems Inc. (ESI)

In celebrating its 15th year as a premier conference serving the real estate and intelligent buildings sectors, Realcomm/IBcon 2013 was a watershed moment for the organization. Not only did the business achieve a significant milestone in influencing the commercial real estate industry through technology awareness, they also removed any doubt that "convergence" is here to stay. The general acceptance of cloud-based computing, open architecture, data analytics, visualization, and mobility will forever be a required participant in our industry. Fortunately, it appears that the days of proprietary "products" are coming to an end.

Although Realcomm and IBcon are marketed as one event, they actually focus on two different segments, Realcomm targets the commercial real estate industry and IBcon focuses on intelligent building technologies. For purposes of this observation, we are going to center on IBcon. Even though IBcon is a new entrant in the intelligent buildings conference series (2nd year), it is nevertheless, regarded as one of the leaders in providing insight into smart building innovation.

Jim Young's (Realcomm/IBcon CEO) vision of a REvolution — a point in time where things will change so radically that there is no turning back to the old ways, appears to be spot on as it relates to this sector.

The "new" REvolution will be more than televised, as evidenced the second you walked through the conference doors. The peculiar absence of Johnson Controls, Siemens, Schneider, United Technologies, Trane and Honeywell (other than a booth to showcase thermostats and cable wraps) was immediately noticeable. Tridium was the only organization from that sector that brought a large presence to the show.

A lot of the flavour of the event was caught on video, ControlTrends, Realcomm IBCON 2013, and ControlTalk NOW - Ken Smyers, ControlTrends Awards

Steve Jones, The S4 Group, writes an article BAS Communities Need Bridges, Not Walls, which provides and great introduction to the type of discussion we are hoping for at the Connected Communities Collaboration meeting at www.ahrexpo.com. Meeting is evolving online in a Linkedin Group.

Our four education programs for AHRExpo New York have just been set the theme is - "Building Data the New Deliverable". As you can see we do not think this data thing is going to go away anytime soon.


---


[Click Banner To Learn More]
[Home Page] [The Automator] [About] [Subscribe ] [Contact Us]