---
Our 8th year of Educational Sessions at AHR Expo 2007 Dallas

Ken Sinclair, AutomatedBuildings.com
Editor
In another life your mild mannered columnist, with the help of Dave Branson, provides four educational sessions each year at AHR Expo http://www.ahrexpo.com/. Ok, so I am not so mild, and certainly not so mannered, but seriously we have done these educational sessions for the last seven years and this is our eighth. It is a great opportunity to discuss Building Automation one-on-one with the industry. If you have never attended an ASHRAE winter meeting and its companion AHR Expo, it is an annual gathering that is not to be missed with over 45,000 of the industry's HVAC types complete with an exposition of the latest and greatest equipment including building automation. Our educational sessions are intended to help bring and keep the folks coming to the show up to date with the rapidly changing building automation industry and it allows me the opportunity to summarize and reflect on the progress since the last year's Expo.











This year's sessions as listed below are; new, green, sustainable, converging, GridWise and future looking.
Monday, January 29th
What's New and Green in Building Automation AHR Expo 2007? 9:00 AM Room D167
A sneak preview of new technologies and ideas that can be found at this year's Building Automation & Control Showcase. This session will also include an introduction to the Building and Automation winners and runners up of the 2007 Innovation Awards. We'll provide an overview of new trends, concepts and ideas that have emerged since AHR Expo 2006, Chicago.
Green Building - Automation for a Sustainable Future 1:30 PM Rm D167
The ability of automation systems to monitor, control and report on non-renewable and renewable resources, place buildings on and off the energy grid, and provide consistent and complex responses to building needs, making them fundamental to green building efforts. Come and understand how to make automation part of your sustainable future.
Tuesday, January 30th
Building Automation - Today's Tools for Convergence 9:30 AM Rm D167
Come and find out how new industry tools are opening doors and creating opportunities while allowing Building Automation to be a seamless part of the corporate enterprise. Learn how companies are rising to the challenge of keeping these technologies in their areas of core competence while connecting to the fourth utility - the data backbone.
GridWise - Smart Energy Technology for Building and the Power Grid 11:00 am Rm D161
The goal of GridWise is to improve the reliability and efficiency of the National Electric Grid using Information Technology (IT). We believe that IT will revolutionize the electricity business, along with HVAC and other systems that depend upon it, just as it has business, education and entertainment. Using the power of IT and the Internet, GridWise hopes to enable interoperability between equipment on both sides of the electric meter.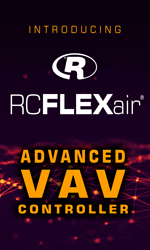 What will the Convergences in Buildings of the Future Look Like? 1:30 PM Rm D167
Cisco Connected Real Estate Roundtable was a tremendous experience sharing visions, concerns, opportunities, and the roadblocks when it comes to delivering intelligent converged environments. Even amidst different corporate objectives, we appear to be aligned in our thinking on the future design and realization of our next-generation built environment.
I am also looking forward to being part of the Workshop on Wednesday, January 31st
"Building Intelligence Tour: Intelligent Building System Design". A one day workshop focused on building owners, consulting engineers, suppliers, contractors and commissioning agents and the essentials of delivering the Intelligent Building. The event will include a keynote talk on the role of the Building Systems Architect and the importance of integrated design.
For insight read Help Wanted: Building Systems Architect Paul Ehrlich, P.E. http://www.automatedbuildings.com/news/nov06/articles/ehrlich/061024045953ehrlich.htm
Although all this change seems to have come about rapidly the fact is that we have been talking about web convergence and IT ways for eight years at the AHR Expo sessions.
Here is a brief summary of the topics we have covered in the past seven years:
Dallas 2000 - State-of-the-Art Capabilities in Building Automation

Atlanta 2001 - Integration, Protocols, Web Evolution, The Net Effect and an Open Forum

Atlantic City 2002 - The Indispensable Internet, Building Automation Integrates, Converges, and Conforms to the Internet Model

Chicago 2003 - Occupancy Integration, Nurturing the Necessary Network, Perspectives on Interoperability, Implementing Web Based

Anaheim 2004 - Planning for Convergence, Creating Connections, Automation Online, Wireless Controls

Orlando 2005 - New Concepts at AHR Expo, Real Time Connections to the Enterprise, Wireless Networks: Applications and Protocols

Chicago 2006 - Mega Trends in Building Automation in which we concluded our industry is now talking IT, walking IT, and providing IT products and services. Plus Integrating Intelligence, ADR and GridWise, Growing Greener Buildings.
Please join us in Dallas and help us shape our future.
---


[Click Banner To Learn More]
[Home Page] [The Automator] [About] [Subscribe ] [Contact Us]