---

Using large format LCD's allows the corporation to display entire building systems on one centralized monitor, and eliminates the need for multiple smaller monitors.

Dan McCarty
Quality Automation Graphics
WOW, a 46" LCD with a state of the art touch screen and an integrated CPU displaying building control system data. That's correct, many control companies and building owners are using large format monitors to display all kinds of critical building data for a variety of uses.











One use in particular is educating the public on the viability of "green" buildings while making the content interactive. Answering the questions, "Why did the building owner decide to utilize "green" building products and how is that benefiting our environment?" What is the energy saving benefits of using "green products"? This technology allows the public to easily interact with historical and live building data.
Today, many hospitals and building owners are utilizing the touch screen technology as a way for the public to navigate large facilities. For example, type in your doctor's name and get a detailed map of where the office is and how to get there. A few facilities have taken it to the next level and provide printable maps directly from the kiosk.
A major US Corporation is using these large format LCD's with CPU's to monitor and manage enterprise-wide mission-critical infrastructure equipment, including thousands of power, environmental, and life/safety devices. Using large format LCD's allows the corporation to display entire building systems on one centralized monitor, and eliminates the need for multiple smaller monitors.
Other uses include: data center display, donor recognition, museum displays, public kiosks, digital signage and self-service kiosks.
An important thing to keep in mind when considering using large format LCD's with touch is to use the appropriate touch technology for your application. Many manufactures use inferior touch technology designed to use on small monitors, this causes unfavorable results. Our company provides products that utilize optical touch technology developed by NextWindow Ltd. a leading designer and developer of optical touch sensors touch assemblies for integration into manufacturers' display models and is the best option for large format touch screens.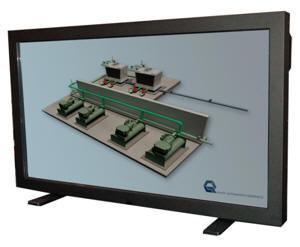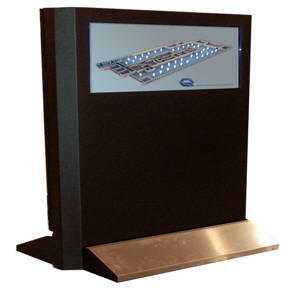 4Touch, LLC, the parent company to Quality Automation Graphics, offers a family of interactive touch screen kiosks with commercial grade LCD monitors, with optional integrated touch screens and or CPU's, designed for 24/7 operation. We are committed to providing the best touch screen technology solutions available in today's market.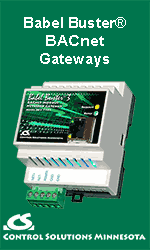 We provide integrated units ranging in size from 19"-65" LCD's, with a range of configurations. These options allow for clean turnkey solutions that are true plug and play. These include: LCD only, LCD with CPU only, LCD with touch only, fully integrated LCD with touch plus CPU and touch screen overlays. In addition, we offer custom kiosk design with unlimited design constraints in any display size, texture and color.
About Quality Automation Graphics
An industry leader in control systems graphic design for the building automation industry, our company has 8 years of experience providing control graphic solutions. Our team consists of 10 full-time, degreed graphic design professionals.
Our core competencies are graphic design services for the controls industry, focusing on: graphic design outsourcing services, 2D and 3D (for most building control software), 3D symbol library creation, graphic design standards development, and productivity tool design development. www.qagraphics.com
Looking for help with interactive content design? Give us a call we can help 888-965-3403.
---


[Click Banner To Learn More]
[Home Page] [The Automator] [About] [Subscribe ] [Contact Us]