---
Lander University for years relied on a programmable relay-based system installed in the mid 1980s to provide energy-saving scheduled control of lighting and equipment for its most vital buildings. While the system, which controlled the Learning Center, Cultural Center, Student Center and Athletic Complex, had initially served its purpose, the controls had become antiquated and unreliable. After experiencing numerous disruptions to classes and events, engineers at the state university in Greenwood, S.C., set out to research replacement options.











Engineering Services Department personnel priced equipment and installation costs for a variety of solutions and were delighted to learn about Watt Stopper/Legrand's unique ability to upgrade older GE panels, retrofitting them with new control engines. For less than ten percent of the cost of a new system, they could refurbish the existing panels and enjoy the benefits of a sophisticated, modern control system. The university could significantly extend the life of its capital equipment and avoid sending materials to a landfill. Additionally, the upgrade would take much less time than a full replacement.
System problems
After over 20 years of service and numerous undocumented modifications, the original control system was only about 75% functional. Some relays had failed on; the lights were operational, but power was being wasted. The time required to program the system for special events was prohibitive, and the process was risky since the disk drive needed to load even a single change was unreliable and obsolete. Because of turnover, no one really understood the system.
Control requirements
Campus engineers need reliable controls that are easy to program. An early adopter of scheduled control, Lander University is among one of the most energy-efficient campuses in the state, as reported by the South Carolina Energy Office. In addition to lighting, the relays power water-source heat pumps and other electrical devices, so careful scheduling is truly central to conservation efforts.
Using Watt Stopper/Legrand's WinControl software in conjunction with a Lighting Integrator WebLink that allows IP control of all the panels, engineers can easily create and modify schedules for equipment and lighting in individual spaces including common areas, classrooms, labs and offices. To maximize energy savings, most of the lighting is programmed for manual-on, using previously installed low voltage switches, and scheduled-off. Certain overrides are available, but engineers now prefer to adjust the control schedule as needed.
Ralph Jenkins, who supervised the upgrade, explains, "Normally equipment and lighting goes off around 5 PM, but for special events or seminars, we can have just one specific area turn off at 9 PM, for example. It used to be a nightmare to do this, but with the new scheduling software it's easy. The system has lots of bells and whistles and is very user-friendly."
Conversion process
The panel upgrade was completed during spring break in 2007 and caused no disruption to classes or other events. Lander engineering personnel were able to perform the work themselves under the direction of a Watt Stopper technician, and so they became more familiar with the system and will better be able to service it in the years ahead. The upgrade process involved replacing the main control card in each panel with a new card and thoroughly testing and inspecting the panel. Any failed relays were replaced. Additionally, the bulky old controller was replaced with a small dataline power supply to power the low voltage controls. Wiring was run for a Data Communications Link and the WebLink, and scheduling is now performed in a convenient location on a PC running the WinControl software.
Watt Stopper/Legrand's Project Management Team studied the old scheduling program and consulted with Bill Hodges, Lander's energy manager, about how the campus spaces are used. With this information, they recommended the new control strategy and input the basic scheduling program, which is much simpler than what had been used previously. Hodges commended the team and the start-up technician who completed the conversion on a job well done.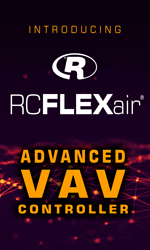 Results
Retrofitting the old relay system allowed Lander University to continue using the portion of the controls with the longest service life while replacing parts that were obsolete. Because the panels themselves did not have to be replaced, installation costs were minimal and the project didn't even require the services of an outside contractor.
Lander University engineers are delighted with the upgrade. The controls have been brought back to 100% operation and the existing system has been fully documented by Watt Stopper/Legrand. Strict control of energy use, which in 2004 was a scant 67.42 kBtu/sf – well below the state average of 123.93 kBtu/sf for campuses with housing, is now much easier and Bill Hodges expects to be able to achieve additional savings in the future using the many options afforded by the new controls.
Watt Stopper/Legrand (www.wattstopper.com) is a leading manufacturer of energy efficient lighting controls for commercial and residential use. We help customers find convenient ways to save energy, meet green initiatives, and comply with energy codes with our comprehensive range of products, programs, and services. Legrand (www.legrandelectric.com), located in Limoges, France, is the world specialist in products and systems for electrical installations and information networks, offering solutions for use in residential, commercial and industrial buildings.
Watt Stopper Products used: PLC to CC Relay Controller Upgrade, CC Upgrade Kit, PLC to CC Switch Module Upgrade, Lighting Integrator Data Communications Link, WinControl Software, Lighting Integrator WebLink, Factory Programming and Lifetime Factory Support, On Site Commissioning of Control Panels
Benefits of the lighting control upgrade:
• Replace only obsolete parts
• Minimize installation costs
• Restore 100% functionality
• Enjoy up-to-date controls
• Schedule quick turnaround
• Extend life of equipment
• Reduce waste
• Save 90% over cost of new system
---

[Click Banner To Learn More]
[Home Page] [The Automator] [About] [Subscribe ] [Contact Us]