---
Data Management Planning



Data has changed the way companies in every industry does business and manages performance. Data is now an irreplaceable asset.
Marc Petock,
Chief Communications Officer,
Vice President, Marketing
Lynxspring &
Connexx Energy

Contributing Editor
We all know that data is power; knowledge is king. As clichéd as it may seem, these sayings cut to the chase in today's data-driven world. Organizations want to do more with the vast amount equipment and device data they have at their disposal. And do it effectively, efficiently and within a reasonable timeframe. However, it's not just simple analysis we seek; it's the power to unlock all the right data with ease and efficiency and actually to do something with it.

However, data can be bewildering and meaningless. We have so much data available at our fingertips, what are the real pieces of data we truly need and what is just noise? When it comes to data, we need to move past "data drowning" and get to a point where we collect, sort and exchange the critical information that directly correlates to improving our operations and meets our business outcomes.

Data has changed the way companies in every industry does business and manages performance. Data is now an irreplaceable asset.

Data management planning is a critical step in the data value chain, but regrettably, it has been confusing and misunderstood. Many organizations know that data is extremely important, but they are frustrated because they are not getting enough or the right value from the data they are gathering. Unfortunately, often this is done without proper planning and a data strategy.

Blessing or Curse

If you're lost, you would clearly consider the data provided by a map as a blessing. Why don't we view the data produced by our buildings systems in the same way – a map to lead us to our goals of better overall financial performance? We now see that the Internet of Things and the big data "story" has been both a blessing and a curse. It has evolved to become the fundamental organizing schema for all intelligent equipment and devices to share data and information, but the dilemma lies in that data solutions today can analyze some data, but not all data. The ability to normalize different data types and blend diverse data sets requires planning, a strategy, tools, and technologies. Without data management planning that includes a strategy and the right tools, users are only scratching the surface of the full value of their data.

When it comes to data and analytics; many conversations start by focusing on the technology and what type of technology do I use. When that happens, initiatives can falter — not delivering the insights needed to drive the intended results and outcomes. A robust, successful data and analytics function encompasses more than a mound of technologies. Having the right tools is critically important, but too often executives overlook or underestimate the significance of the type of data and organizational components required to build a successful data and analytic function.
What's the best way to build effective data and analytic capabilities? Start by developing a strategy that includes a clear understanding of what you hope to accomplish, the business outcomes and how success will be measured.
Over the past decade, data and analytic solutions have revolutionized how organizations manage finances, supply chains, sales, and labor, but little has addressed how they use and value facility operational data in relation to managing their core business.
As important as this is, it is essential to have a data strategy and plan in place. This means integrated data access and exchange from the enterprise, to down to the control level and out to the edge. And in our world of buildings and facilities having a data strategy and management plan is something that is crucial to the success of a building's operational performance and maintaining a comfortable and productive workplace environment.

Data combined with analytics has changed the way companies in every industry does business and manages performance. When it comes to data planning within the built space, most building operations departments do not have a defined "data management plan or strategy." What passes often consists of storing data to a database associated with the Building Management System and an occasional look at the data. With this type of approach, the information is limited to just those systems monitored or managed by the building management system.

A good data management plan with a defined strategy is an important component in dealing with data and analytics deployment and should include all the operational data and information required to manage a building's performance. It should contain a set of processes and technologies that define, unifies and manages the data that is common for all the devices and systems and essential to all areas within an organization.

Data Planning and Organizational Factors

Why is it important? It ensures that multiple users are using the same versions of the organization's data. With master data management, all organizational systems and data sources can be linked together and managed consistently to make sure that any data used by the organization is always consistent and accurate. A plan helps in empowering business users and departments throughout an organization to work together with their data. Moreover, it provides the right data to the right person, at the right time.

Getting Started with Data Management Planning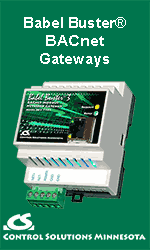 Where is a good place to begin? Start by identifying what data is available. Categorize it to identify the information that different people and groups involved with the building's operations need to perform their work. Much of the data will be from points on building systems, but other data may come from other business systems. For example, asset data, energy bill data, service and repair data, all of which may come from systems outside of the facility management department or even outside the organization. Identify where the data exists; how it must be accessed, collected, how it will be exchanged and estimate the volume. In all these cases, it's highly beneficial to decide on a "standardized dictionary" for your data. This would include naming conventions and semantic modeling using tags.

Companies use data and analytics to understand the way in which their facilities are operated, and their workspaces are being utilized. They are the enablers that help organizations achieve their goals and business outcomes. They simplify the complex challenge of managing property effectively and are critical to make inform decisions and drive performance.

Summary
A data management and analytics plan empower companies to seek and make good fact-based decisions that drive better outcomes. Connecting to it; collecting it, storing it, ensuring its integrity; analyzing it, and using it to make business decisions and develop a strategy. Determining who controls and who owns the data and what is done with it will lead us down some interesting paths. Furthermore, as data velocity is on the rise, companies must be able to analyze it and get actionable advice instantaneously. It is not about more data, but rather asking the right questions to get the right data, understand it and help solve specific problems and address specific issues.

Data and analytics are now tangible assets that should be used in managing and operating our buildings and facilities. Keys to success include a clear data management plan, a strategy and commitment to the organization to seeing it through.

---


[Click Banner To Learn More]
[Home Page] [The Automator] [About] [Subscribe ] [Contact Us]