---
The 4 Types of Data



that Serve the Enterprise and the Environment






James McHale,
Managing Director,
Memoori

Climate change is an inescapable truth for businesses in the modern world. The enterprise in all shapes and forms must make efforts to reduce wastefulness through efficiency and innovation, while also generating energy and materials through sustainable sources; such as renewable energy, recycling or "green" office culture. However, these initiatives are often at odds with or distract from, the usual priorities of encouraging economic growth.

Bucking the trend, the Internet of Things (IoT) in commercial buildings offers companies the opportunity to tackle climate change while also spurring productivity and growth. In addition to the energy efficiency benefits that formed the foundation for smart building technology, the sensor-rich environments are finding new value through getting the best out of their human and mechanical assets.
"The IoT with its myriad of applications is continuously finding new ways to serve the worker and the enterprise. By flooding workspaces with sensors, enterprises are accumulating unprecedented levels of information, which is allowing for better decision-making," suggests a recent report from Memoori – The Future Workplace: Smart Office Design in the IoT Era.
The report is focused on the potential paths to greater productivity, technological or not, for the office environment in the wake of scientific and technological developments that are changing the focus from the enterprise to the worker. Crucially, it points out that, "data is the new utility in our information revolution and progressive building owners / operators are starting to reap the benefits of this new found intelligence."
Whether for a technological solution or not, data forms the basis of design today more than ever before. The contemporary element is the low cost, and therefore abundance, of sensors our disposal. In fact, smart buildings are now often defined by how many thousand, or tens of thousands, sensors their facility utilizes. Hidden within all these data streams are nuggets of intelligence that allow facilities to become more environmentally friendly but also identify performance enhancing solutions.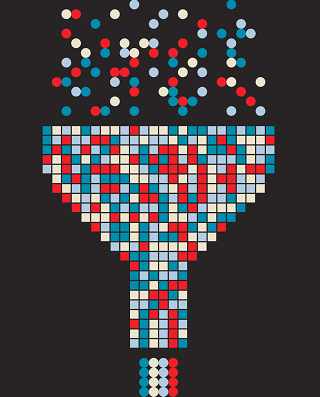 "Data is the foundation for transforming a commercial facility into an intelligent building. The connectivity and instrumentation of an intelligent building solution give stakeholders unprecedented insight into equipment, systems, facility and even employee performance," says Casey Talon, Principal Research Analyst at Navigant Research. Talon refers to four categories of data that simultaneously aid an enterprise in achieving its environmental and economic goals.
Firstly, occupant data provides insights into the behavior of people in the space. "Whether the occupants are employees, students, shoppers or clients, technology-enabled enhancements to the occupant experience are increasingly becoming a use case for intelligent building technologies," says Talon. This contributes to sustainability by highlighting less environmentally impactful ways to operate within a building but also unearths paths to productivity and profitability.
Occupant data combines well with facility data used by teams looking to maximize system performance, reduce costs and improve comfort. Smart lighting and environmental controls systems, for example, grew out of the search for sustainability improvements but have now become central to corporate office strategy.
"Progressive workplace design is now riding on the wave of the Internet of Things in smart buildings. For example, smart environmental controls are starting to give power to the individual, allowing them to create their ideal environment for maximum productivity at any given time," the report points out.
Enterprise data focus on core business priorities by tying operational data to financial reporting and metrics to guide high-level strategy. With accurate data, analysis, and projections, enterprise data allows executives to push through capital investment figures and hype to make confident decisions on future strategy – including the value of sustainable thinking in an IoT context.
Finally, there is onsite energy generation itself, which has the potential to write off a firm's energy footprint essentially. Through distributed energy resources (DER) data, onsite generation installations can be optimized for a quick return on investment and even profitability in their own right. The falling price of solar panels and stationary batteries will only give DER data more value for early energy generation adopters.
"Leadership in sustainability can be a competitive advantage as organizations respond to the shareholder, regulatory and customer demands for tackling climate change. Investment in intelligent building analytics, in particular, can lead to effective and efficient ways to track the data and metrics that determine how well these companies are doing relative to their corporate goals," says Talon.
With buildings taking up 40% of total energy consumption and the climate debate continuing to escalate data-driven IoT and smart technology is quickly positioning itself at the center of the business-climate solution.

---

[Click Banner To Learn More]
[Home Page] [The Automator] [About] [Subscribe ] [Contact Us]