---
MSIs and SIs:





The definitions, the differences, and the future of integration





Shayne Taker,
National Account Manager
Optigo Networks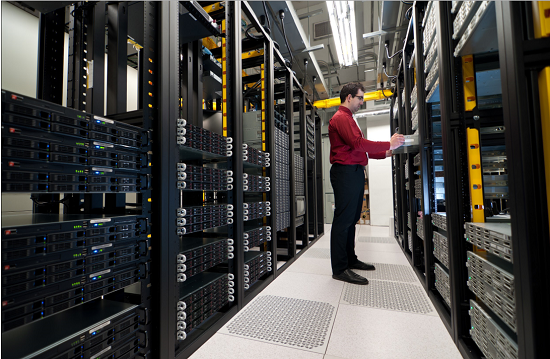 I hear a lot of confusion in the industry about the difference between MSIs and SIs. People don't know why they should hire a system integrator versus a master systems integrator. Well, there's certainly space for both MSIs and SIs in the industry right now, but the two are not the same.

Normally, a building will contract or sub out the security to one integrator, and then the building automation to another integrator. Sometimes they'll even divide by system: "You take care of security, you take care of HVAC, you take care of elevators, you take care of lighting."

If there's a single point of contact for every building technology, though, I'd call that a true MSI.

Now, a lot of building automation and system integrators are starting to offer multiple services. They're cropping up across lighting, HVAC, elevators, and more. But MSIs aren't just a diversity of services. System integrators — even ones that offer many different services — don't integrate all the disparate components of a smart building. They do not build and deliver a client's master plan.

A master systems integrator, on the other hand, does. They take the building owner's vision and execute it at all the system levels. This is a key difference between the MSI and the SI: the MSI will find solutions to their customer's needs at any and every system level. The customer doesn't even have to know the nuts and bolts of how their building works. They just have to know that it works.

The MSI is completely hands-on and could be involved in everything from IP address schematics, to actually pulling the fiber, to supporting the building after day one. Granted, the MSI might subcontract different pieces, but they have the knowledge to coordinate everything. And as the MSI grows, develops expertise, and adds more specialized staff, they can support even more projects on their own.

Need more help choosing an MSI? Download our checklist of questions you should ask any potential MSI.

I mentioned that there's room for both MSIs and SIs in the industry right now. System integrators are important, and they currently have a big play in the industry. What does the future hold?

There will be more market share for the MSI, hands down. MSIs manage all different integrated systems; they have a monopoly for the lifetime of a building, and it's more efficient to have a single point of contact for all building technologies. Of course, there will always be a place for SIs on particular projects: retrofits, smaller jobs, on pieces of a building system that MSIs subcontract out. It looks like the industry is moving more and more towards MSIs, but only time will tell how the MSI and the SI will evolve as the Internet of Things grows.

Want to learn more about the role of an MSI in the industry today? Read our in-depth guide to MSIs.
---


[Click Banner To Learn More]
[Home Page] [The Automator] [About] [Subscribe ] [Contact Us]