---
| | |
| --- | --- |
| Books and Resources on IoT | |
A good place to start is with the IoT Council, I am a member,

https://www.theinternetofthings.eu/what-is-the-internet-of-things

The Council is a formidable, unique network of talents encompassing all skills, experiences and trades, from entrepreneurship to philosophy, public sector and private sector, and it brings together people who beyond their specific knowledge share the same passion of tinkering with technology to put it at the service of individuals, communities, society, and the whole planet.

What is the Internet of Things?

I just added IoT history to our evolution timeline In 1999 Kevin Ashton, then at P&G, coined the term 'Internet of Things'

Buildings, cars, consumer products, and people become information spaces. We were entering a land where the environment became the interface, where we must learn anew how to make sense. Making sense is the ability to read data as data and not noise. Still this is the challenge we face today.

Why would we want an Internet of Things? We want it because it can offer us the best possible feedback on physical and mental health, the best possible resource allocation based on real time monitoring, best possible decision making on mobility patterns and the best possible alignments of local providers with global potential. Operationally this means that we can define Internet of Things as the seamless flow between the

BAN (body area network): wearables,
LAN (local area network): smart home,
WAN (wide area network): connected car, and
VWAN (very wide area network): the smart city.

Key to this flow is having control of the data. That is why Google is offering a Glass and a Lens so you can synchronize your health data into the NEST and the Google Car throughout the smart city applications of google.org. The idea is that in consumer applications and services you never have to leave the Google Cloud. The products are gateways linking up the networks.

Internet of Things is a new beginning.

In our current architectures we are used to dealing with three groups of actors:
citizens/end-users;
industry/subject matter experts (SMEs); and
those involved in governance/legal matters.

These all are characterized by certain qualities. In our current models and architectures we build from and with these actors as entities in mind. The data flow of IoT will bring forth new entities consisting of different qualities taken from the former three groups diminishing the power of the traditional entities.

Council guides you through this process and helps you to identify these new entities in your domain early, so you can act.

For our December issue R U - IoT Ready? we have created this book launch originally came from the council

Digitize or Die: It may sound overly dramatic or cliché, however, it is simply the reality. - Nicolas Windpassinger, Global Vice President, EcoXpert Partner Program for Schneider Electric.

https://www.theinternetofthings.eu/digitize-or-die-nicolas-windpassinger-dissects-digitization-phenomenon
IN DIGITIZE OR DIE, NICOLAS WINDPASSINGER DISSECTS THE DIGITIZATION PHENOMENON

30/10/2017-02:39 The rules of the game in business, which have applied for decades and established the current enterprise landscape, are changing.

• On one side: Analog companies, holding tight to their well-established analog businesses and market share, are trying to understand what the IoT holds, and asking themselves which digitization strategy best applies to their business.
• On the other side: Digital competitors, waging bets on what the future landscape will look like, are striving to corner market share that until recently was virtually unattainable.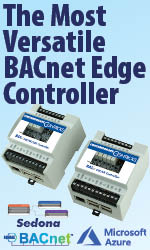 There is still time to 'digitize to profitize', but the window of opportunity is rapidly closing.

This comment from

https://www.theinternetofthings.eu/sudha-jamthe
Sudha Jamthe is the CEO of IoTDisruptions.com and a globally recognized entrepreneurial, a business leader with twenty years of digital transformation experience from building organizations, shaping new technology ecosystems and mentoring leaders at eBay, PayPal, Harcourt, and GTE.

She is the author of three IoT books, 'IoT Disruptions,' 'IoT Disruptions 2020' and 'The Internet of Things Business Primer' and the recent book '2030 The Driverless World' about the junction of Autonomous cars and Cognitive IoT.

Nicolas

Congrats on your book.

I have a book "The Internet of Things Business Primer" focused on entrepreneurs to figure out how to build out an IoT business. and another book "IoT Disruptions 2020" focused on entrepreneurs and corporate intrapreneurs to find gaps to innovate in IoT space. I use both as text books and teach the course "How to build a business with Internet of Things" at Stanford Continuing Studies. The course gives the landscape of IoT, then teaches students about Smart cities, IIoT, Digital Health and Smart Homes and walks them through how to build an IoT product, identify business models, understand IoT data and how to create value from it.

I am always on the lookout for IoT books on the business side and speakers to augment my class.

There are many experts in the council who are IoT Practitioners focused on different areas of IoT applications/geography (or focused on a niche like IoT Data and AI to go deeper on the cognitive side of applications (Ajit Jaokar)
---


[Click Banner To Learn More]
[Home Page] [The Automator] [About] [Subscribe ] [Contact Us]