---
Across My Desk

snippets, blog bits, and url links that are about to fall off my desktop




Founder, Owner, Publisher AutomatedBuildings.com
Every month there is a blizzard of information contained in the emails and newsletters that cross my desk on their way to AutomatedBuildings.com. Some of this information is not in the form of any type of content we can publish but I feel I should share with you these snippets, blog bits, and URL links that are about to fall off my desktop.
On a daily basis I tweet as @Ken_Sinclair https://twitter.com/Ken_Sinclair

I tweet links I think will be of interest and part of our rapid industry evolution.

Also, http://automatedbuildings.com/ maintains this LinkedIn online blog for the magazine a great place to interact.
But I still have stuff falling off my desk I feel I should share.
Time line Smart Building Automation Evolution with over 100 events linking 1000's articles of history
Timeline linking articles depicting our evolution as an industry Curated by Ken Sinclair & Therese Sullivan.
Reflects back to 1900 but actively starts with the birth of DDC in the mid 1970. Starting in about 1999, leading Building Automation professionals were early collaborators in the effort to put real time data in service to better interior comfort and energy efficiency. They recognized their role as catalysts of this paradigm shift and set to work aligning all the necessary people, processes and technologies. Here's a timeline of their achievements. All the thought-leadership articles, commercial announcements, and press releases used to compile this timeline were found in the database of the online magazine automatedbuildings.com.
17 EXPERTS TELL THE MOST EXCITING IOT TRENDS TO WATCH FOR IN 2018 Needless to say, IoT is one of the most talked about technologies in 2017. Unlike most other technologies, IoT has a visible impact on various industries and business functionings in just a matter of few years
According to Statista, the global IoT market is forecast to be valued at more than 1.7 trillion U.S. dollars.
Finding Generation IoT: New Talent for a New Era We are experiencing a worldwide scramble for IoT-capable staff. The Internet of Things (IoT) is making every industry a technology industry. Just look at today's automobile. With hundreds of sensors, cameras, computers, wireless communications, and standards-based high-speed deterministic networks, cars are now essentially mobile data centers and smartphones on wheels. That means the old-line auto industry is chasing the same pool of tech-savvy workers as any Silicon Valley startup. Start by cultivating your own people.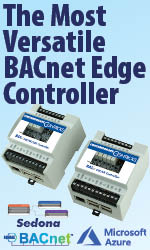 And other stuff I did not see coming

Climate change: legal risk and opportunities for professionals Professionals whose practice areas are affected by climate change need to consider how they will respond in order to provide good service to clients, maintain public confidence in their profession, and minimize legal risk. Similarly, those who rely on professionals for advice should be aware of professional obligations in the context of climate change. Emerging policy and regulatory guidance are relevant, but professionals also need to be aware of common law duties and potential liability. Both negligence and nuisance claims may arise as a consequence of professional advice that does not take into account climate change. At the same time, as well as risks and obligations, climate change offers opportunities for greater collaboration across professions, and a strong role for professionals in supporting community and ecosystem resilience.

Digitize or Die: It may sound overly dramatic or cliché, however, it is simply the reality. - Nicolas Windpassinger, Global Vice President, EcoXpert Partner Program for Schneider Electric.
A NEW DIGITAL DEAL Beyond Smart Cities. How to Best Leverage Digitalization for the Benefit of our Communities. Synopsis How can we foster the digital enablement of our communities? How to plan for digitalization efforts that deliver value – economically, socially, and environmentally? What can we do to ensure human values are central to the exercise of digitalization? Why have so many 'smart city' initiatives produced mixed results and what can we learn from them? What are the stepping stones for success in building and executing on a smart city or country digitalization strategy? What does 'digital-ready' governance for a city, a region or a country look like? How must we prepare for a fertile coming together of investments, start-up acceleration, innovation stimulation, tech enterprise, citizens and the community at large? A New Digital Deal answers these vital questions by articulating both a vision on community digitalization and a rudimentary, practical framework of building blocks. It explores the essence of digitalization, how communities can benefit from the next leap of digital change, and what it is needed to orchestrate it across stakeholders, both public and private, targeting economic, societal and environmental aims, cumulating in a New Deal that is digital in nature.
New Report: Machine Intelligence Through Data Transformation Aggregation, transformation and management of data from sensors, machines and equipment is the holy grail of machine learning and the IoT. However, these tools are entirely misunderstood today.
The Building Management System (BMS) and the practice of building automation in the age of IP, IoT, advanced analytics and hyper-connectivity. An intelligent and integrated building management systems evolution and solution overview. Building management typically used to cover specific aspects of the management and efficiency of buildings overall. Yet, the building management systems market has been changing faster in recent years, with accelerating evolutions in intelligent and integrated building management systems as a result. Today, we are amidst big changes once again and this time it's highly transformational for the industry as the IoT (Internet of Things), advanced analytics, artificial intelligence (AI), the cloud and an increasing movement towards the edge and IP are all essential drivers.
Effectively integrating smart technology into your building systems can have a significant impact on your bottom line. The JLL "3-30-300" principle illustrates the exponential value of a holistic approach to your overall smart building strategy. On an annual basis, a typical organization spends:
Question Of The Week: Thinking About Designing Your Workplace Around Millennials? Stop!
Based on its research and experience, BHDP Architecture finds that the best way to think about Millennials and their impact on workplace design may be to think about them a lot less.
Development and Deployment: The Human Perspective Developing and deploying IoT solutions in the enterprise is challenging. Organisational structures are often not compatible with cross-functional topics, plus the interdisciplinary nature of IoT calls for engineers with a broad skill set and vocabulary. This post doesn't offer solutions.
The merging of data science (exponentially fast) and enterprise processes (painfully slow) is something I've been thinking about a lot, lately. I've come to the conclusion that tech is not the issue, or at least it's the easy bit
Prescriptive Data NANTUM*, powered by Intel, empowers property owners to reduce expenses, improve tenant retention, and optimize operational efficiency.Facilities management is getting smarter with IoT Most buildings have some level of intelligence built in, whether for HVAC, lighting, fire safety, or other systems. But today, innovative Internet of Things (IoT) technologies are driving down the cost of building management systems (BMS) and making it possible to get more accurate and useful building data. This presents incredible opportunities for building operators and owners.
---

[Click Banner To Learn More]
[Home Page] [The Automator] [About] [Subscribe ] [Contact Us]