---
| | |
| --- | --- |
| Building Intelligence Tour at AHR Expo 2006 Chicago | by Ken Sinclair |
The Building Intelligence Tour was a great success with over 100 folks showing up for this full day event. Kudos to both

Paul Ehrlich, P.E. Building Intelligence Group and CABA www.caba.org and thanks to International Expositions for providing the arena.
A special thanks to all who volunteered their time and resources to bring this tour of intelligence to Chicago.
This one day educational seminar gave attendees a chance to network and learn directly from industry experts. The seminar included in-depth talks, panels, and workshops with great examples of projects from around the world, details on technologies, current research, value propositions and economics. Leading suppliers who sponsored the event had a mini trade show in the coffee area. We all left with a solid understanding of the benefits of being involved with Intelligent Buildings. More information on the seminar including a complete agenda can be found at www.buildingintelligencetour.com
After Paul set the scène and defined what is a intelligent building and why they are cost effective, the day started with technology visionary, Jim Young as the keynote speaker. As the President of RealComm, the leading event for real estate and technology, Jim has traveled around the world researching next generation and intelligent buildings. BOMA International views RealComm as their source for information on technology. Jim shared his findings about the need for intelligent buildings, warned us of how far we are fallng behind and challenged us if we did not believe him to take his Realcomm 2nd Annual Asia NextGen Best Practices Tour May 5-16, 2006. He talked about how other countries use the cell phone as a credit card and many other examples of how we have become digital lagging.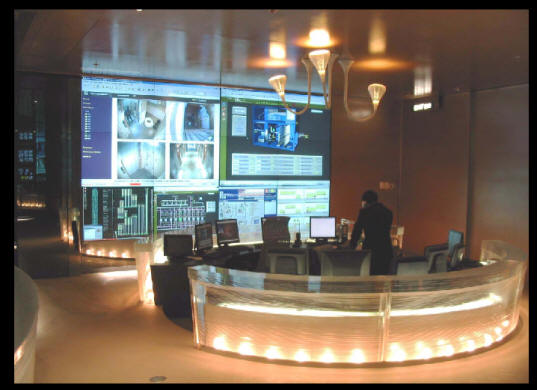 I copied this picture from his presentation as the one to show where Asia is in comparison to North America.
This was just one of many pictures that drove home the point that we live in the land of dumb buildings. We talk about intelligent buildings but do not build them. We must work harder to correct this or we will fall even further behind.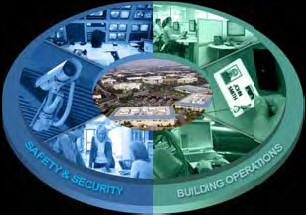 Next was Case Study: The Future of Integrated Buildings: From Myth to Math
Deploying a whole-building IP infrastructure, the client model showed how the integration of building automation, structured cabling, Voice over IP Telephony, Digital Signage and fully Networked IT applications produces a more financially attractive building. The model showed how Net Operating Income, Asset Valuation and Shareholder Values all improved, while concurrently yielding impressive Rates of Return and becoming more competitive at Retaining and Attracting new tenants.
Presented by: Doug Smith, Richards Zeta and Tom Shircliff, Intelligent Buildings
This was a great presentation but the deeper message for me was that the true power was in the team.
Next I was moderator for the Intelligent Building Technology Panel
Intelligent buildings become possible due to enabling technologies. The panel featured experts highlighting several of these technologies. Panelists were:
BACnet Jim Lee
LonMark Jeremy Roberts, LonMark International
oBIX Tim Huneycutt , GridLogix
Internet Technologies - Dave Clute, Cisco Systems
Structured Cabling - Jed Barker, Panduit
Wireless Mesh Networking - Rob Conant, Dust Networks
The session went very well with lots of information exchanged and the interaction from the floor was great.
I could go on but the day was chocked full of excellent presentations; you should have been there.
If you missed this event March to Baltimore to learn more about Building Automation for 2006 Building Automation 2006 Conference
If that does not work, contact Paul for an event near you. http://www.buildingintelligencegroup.com/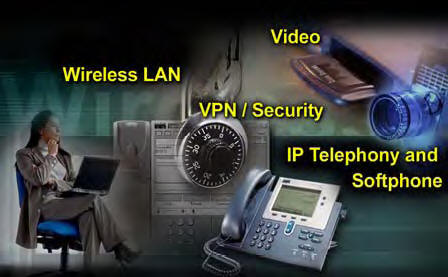 ---


[Click Banner To Learn More]
[Home Page] [The Automator] [About] [Subscribe ] [Contact Us]