---
The old adage about a picture being worth a thousand words is overshadowed with the concept of a URL. A URL is a Uniform Resource Locator, or the address of a document on the Internet. In Internet fashion this document is linked to other URLs and very quickly provides linkage to volumes of useful information in a virtual library, allowing us to present millions of word from a single URL. The value of a well-designed web site and its' respective URLs is worth more than the pictures it contains.












URLs of course often include pictures and well as links to demonstrations and other interactive mediums such as video, etc. The importance of our dot .com and .org relationships plus the amount of URL's depicting our large building automation industry is growing daily. More and more we depend on creating a web site to provide a virtual ongoing relationship with our client.
The point of this column is to help make our industry aware of the People that Connect the Dots and provide valuable linkage to our large building automation industry.
Engineering Systems Building Automation Columns are always connecting my readers with new dots and allowing my few words to be amplified and multiplied by the linkage to URLs that speak volumes.
AutomatedBuildings.com very reason for reason is based on connecting the dots to allow us to see the evolving picture that is our large building automation industry. www.automatedbuildings.com
Engineered Systems is the industries' printed magazine keeping us informed by providing the industry with the latest URLs. Their companion .com web site http://www.esmagazine.com/ also provides a valuable resource for our industry.
AHR EXPO www.ahrexpo.com provides the large building automation industry a unique arena called The Building Automation & Control (BAC) Showcase to display their wares and interact face to face with their customers. Most importantly the shows give all in the arena an opportunity to provide their web address and particular URLs to provide an ongoing connection to their customers.
Note: Despite the troubled economy, AHR Expo 2003 is shaping up to be one of the biggest shows of all time. The 55th event at Chicago's McCormick Place, January 27-29, 2003 already ranks as the second largest expo in terms of exhibitors with 1,500 companies signed up as of November.
BACnet a website dedicated to providing the latest information on BACnet - A Data Communication Protocol for Building Automation and Control Networks has linkage to several related web sites. http://www.bacnet.org/Gallery/index.html an informal listing of products and links to the vendor's site. http://www.bacnet.org/Links/index.html links to a number of websites of interest. The first section lists organizations involved in the development of other protocol standards. The second section lists periodicals, both electronic and hardcopy that occasionally discuss building automation and control issues, including BACnet.
The BACnet Manufacturers Association (BMA) http://www.bacnetassociation.org/ is an organization that encourages the successful use of BACnet in building automation and control systems through interoperability testing educational programs, and promotional activities and provides several useful links.
LonMark Interoperability Association http://www.lonmark.org is your first stop when seeking information on open interoperable control products and systems based on Echelon's Corporation's LonWorks technology and includes several related links.
CABA and its Members include manufacturers, dealers, installers, telecommunications companies, energy utilities, builders, consultants, research organizations, publishers, educational institutions, governments and associations who focus upon residential/large building automation and systems integration. http://www.caba.org/aboutus/members.cfm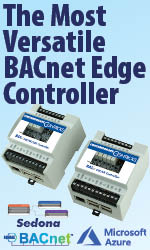 BuilConn brings together manufacturers, distributors, integrators, contractors and dealers in the security and HVAC industries - http://www.builconn.com/
ISA fosters advancement in the theory, design, manufacture, and use of sensors, instruments, computers, and systems for measurement and control in a wide variety of applications. http://www.isa.org/
Automatic Meter Reading Association (AMRA) supports development of AMR standards intended to link utility equipment (meters, shutoff's, emergency, rates, etc) to home automation, energy management, and building owner computer systems. http://www.amra-intl.org/
ARCNET Trade Association (ATA) is a non-profit organization of ARCNET users and manufacturers formed for the purpose of promoting ARCNET and providing information and standards for users. http://www.arcnet.com/
PROFIBUS the world's leading vendor-independent open fieldbus standard for use in manufacturing and building automation as well as process control. http://www.profibus.com/
This list of connections to some of the major assemblers of dots in our industry provides a wealth of information, as each of these dots allows access to a host of other related dots. By investing time in understanding this wealth of information we all can gain greater insight to our industry.
---


[Click Banner To Learn More]
[Home Page] [The Automator] [About] [Subscribe ] [Contact Us]