---
Caught My Attention

Owners, operators, facilities managers all play an important role in ensuring that employees who work in their buildings are healthy, happy and active.



Marc Petock,
Chief Marketing & Communications Officer,
Lynxspring Inc.

Contributing Editor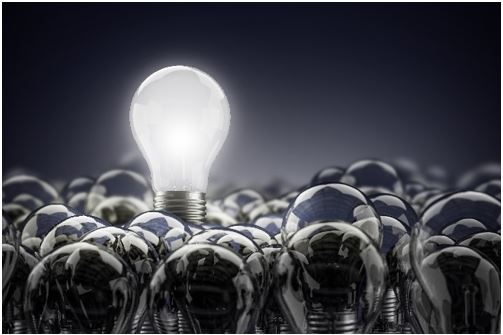 One of the biggest change agents we've seen over the last few years has been the emergence of more flexible, open workplaces from traditional office spaces. With this change has come the importance of the occupant experience—the workplace environment and its effect on overall occupant productivity and wellness.

We have come to understand there are new ways of looking at comfort, productivity, and the utilization of space. We are creating better spaces that promote employee well-being and healthy environments that are responsive and engaging to the people who work in them. In addition, we are coming to realize the health and well-being of occupants isn't just the purview of human resources anymore. Owners, operators, facilities managers all play an important role in ensuring that employees who work in their buildings are healthy, happy and active.

One of the key enablers, of course, is technology and the notion that smart buildings help the people who operate and use them to work smart and its role in workplace design, as a decisive factor in the evolving workforce and their expectations.

I must say when we began to have conversations about workplaces, space utilization, and occupant productivity, I was a bit skeptical. Not because it didn't make sense—in fact, it made a whole lot of sense. What made me skeptical about this paradigm was the lack of real, connected data and metrics that backed up the operational and business outcome claims that made for meaningful ROI.

Since then, I have been on the lookout for real-world examples. While there now have been several that have caught my attention, a recent Cisco blog really stood out.

In their blog, Cisco revealed some interesting metrics from their recent workplace efforts. The company reported they had completed the renovation of 90% of its workspaces which has resulted in their ability to shed 7.5 million square feet of space; save close to $200 million dollars in OpEx and produced $288 million in net asset sale proceeds. In addition, they commented productivity rose by 19%, and 73% of the company's workforce reported an improved work-life balance. They also noted, that 66% of new hires said the workplace had a positive impact on their decision to join the company.

The landscape of our workplaces and spaces have evolved significantly and will continue to do so.

Now, our places and spaces have become strategic levers for transformation, enabling organizations to achieve broader business outcomes and create new levels of value—THANKS TO TECHNOLOGY.

---

[Click Banner To Learn More]
[Home Page] [The Automator] [About] [Subscribe ] [Contact Us]