Editorial Comments by Ken Sinclair


2003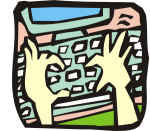 The above July logo got me thinking that it is almost August and I am getting ready to go on a sailing holiday. I am also planning for my speaking engagement at CIBSE/ASHRAE Conference Edinburgh, Scotland and have just become a media sponsor and speaker for "Intelligent Building, Building Intelligence" China Forum, Nov 13-14 Shanghai, China, so life is busy but good. I am working hard to have our global online large building automation magazine continue our cross pollination and inter-connection of automation and intelligent building stakeholders.

I applaud the "Intelligent Building, Building Intelligence" event's scope that includes not only intelligent buildings, but intelligent communities, and intelligent facility management. I believe that China has the opportunity and potential to lead the world with exciting new fully implemented intelligent communities, as they expand their large building infrastructures during a time of previously never before available new technologies. It will require careful planning and global communication with many new players to achieve the goals but events like this will be the catalyst to start the process. I will keep you posted as the event unfolds.
Lots of new global events check out our

section to see how they will benefit you. As usual lots of great articles about your new way of doing business.
July 2003 Comments
As the editor I am suppose to deal with words but this July issue deals with the letters XML, which stand for Extensible Markup Language. There is a lot of interest in these three letters and four of our July articles focus on them.
In the June Chicago XML Guideline Meeting update Paul requests:
"Here is something that you can help us with right now. We have a pretty strong committee in place. There is good broad interest and membership and even better we have very strong technical support for each of the working groups. But our participation is largely within the industry. For example we have most of the HVAC control companies, several security companies, one from fire alarm, etc. What we don't have enough of is facility managers and end users. One of our initial tasks is to create a series of "use cases" that will provide a model to describe the functionality of the guideline. To be truly valid we need input and participation by end users in working to create these. So helping us find facility managers, energy managers, asset managers, property managers, etc. who would be willing to participate over the next 2 - 3 months would be great."
Can anyone help Paul find people with actual examples of needed XML data transfers? If so please contact Paul directly.
As always our global connections are working with a media exchange with Building Performance 2003 event in London on September 16 - 17 and Gary Bark's article Key Criteria for Selecting Building Controls Web Servers.
I believe that our greatly changed large building automation industry is the key to many of the required solutions of Sustainability, Value, Profit, being responsive to human needs, while reducing environmental loadings. Yet as an industry we consistently fail to tell the world. Please help me take our message to the world by sharing your thoughts on this subject with me sinclair@automatedbuildings.com.
Thanks to all Our Sponsors for allowing us to provide our industry online information service to you for free.
---

[Click Banner To Learn More]
[Home Page] [The Automator] [About] [Subscribe ] [Contact Us]