---

EMAIL INTERVIEW Skip Ashton & Ken Sinclair
Skip Ashton, Senior VP of Engineering, Ember
Skip brings over 15 years of experience in new product development to his role as Senior Vice president of Engineering. Skip is responsible for management of the Ember chip design, hardware, software and quality assurance teams. Prior to joining Ember, Skip was Director of Engineering at MPM/Speedline producing screen printers for electronics manufacturing and Manager of Program Management at Avici Systems producing high speed internet routers. Skip graduated with a mechanical engineering degree from Georgia Institute of Technology and spent 5 years in the US Navy Nuclear Program.

---
Ember's Next Generation ZigBee SoCs
These chips are the world's first ARM Cortex-M3 based, ZigBee System-on-Chips (SoCs).
















Sinclair: Can you tell us about the recent announcement introducing Ember's next generation chip family?
Ashton: In June, Ember launched the EM300 Series, our third generation wireless semiconductors. These chips are the world's first ARM Cortex-M3 based, ZigBee System-on-Chips (SoCs). Building automation product companies are looking to collapse complex designs down to single SoC to reduce costs, and extend the battery life of devices on the network. The EM300 Series lets them to do precisely that with its industry leading performance, range, power efficiency and code density. In addition, the advanced debug features on the chip and the development environment will improve their developers' productivity. All these benefits put together give the EM300 Series customer a huge advantage.
Sinclair: Why did Ember decide to go with the ARM Cortex-M3 processor for these chips?
Ashton: Ember is a ZigBee leader whereas ARM is a processor leader and this is a natural alliance between the two companies. The selection of the ARM Cortex-M3 processor allows Ember to offer the most powerful ZigBee processor with the lowest power consumption. The other key reason in choosing ARM is because the Cortex-M3 processor is a very successful core widely supported by a large ecosystem of microcontroller and tools manufacturers. This fact will enable Ember to broaden its base of customers and expand the range of tools available to them. In addition, Ember feels that the 32-bit ARM Cortex-M3 processor is a very strong platform to build future generation of Ember chips upon.
Sinclair: Why is this announcement of significance for the ZigBee market?
Ashton: Because ZigBee device manufacturers can now deliver more sophisticated applications than ever before possible in a low-power chip. ZigBee has evolved as a mature and leading standard for low power wireless networking, especially in applications such as smart energy, home area networks and building automation. With this, needs such as higher levels of performance, battery life and security are emerging. Many of the world's leading businesses in smart energy, home automation and building automation use Ember technology for their ZigBee enabled solutions. As such, the announcement of Ember's next generation chips has a significant impact on the ZigBee landscape.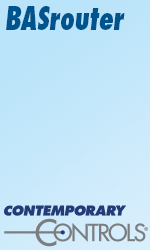 Sinclair: What has been the reaction to these new chips in the market?
Ashton: The reaction to the new chip family has been extremely positive, as its features address the needs of the market, namely – performance, code space, strong security, longer battery life and a strong ecosystem of tools. The following are quotes from a couple of Ember customers, global leaders in the Smart Energy space:

"Smart metering is revolutionizing energy management and grid reliability," said Letha McLaren, Global Product Manager at Landis+Gyr. "We are committed to delivering leading-edge smart grid solutions, and the product components we receive from Ember, such as the EM300 Series SoC, play an important role in providing the features and performance required by our customers."

"Elster is pleased to be integrating the EM357 into our market-leading EnergyAxis smart metering system," said Victor Sitton, Vice President of Product Marketing at Elster. "The EM300 Series allows us to provide our customers with a cost effective ZigBee-enabled smart metering solution for demand response, load control, pricing and customer communications. In addition, the ultra low power consumption profile of the EM357 is also advantageous for Elster and its customers. While the energy saved on an individual meter basis may be small, when scaled across hundreds of thousands of devices, it can mean significant energy savings for our utility customers. This not only saves utilities money, it has a positive impact on the environment as well."
Sinclair: Can you give us an update on what Ember is seeing in the Smart Energy and home automation markets, especially with the Obama stimulus bill calling out Smart Grid initiatives?
Ashton: The need for a smarter grid and smart energy solutions is urgent and real, not just to preserve the environment but also for managing supply and demand of electricity during peak times. The government stimulus has brought that reality into sharp focus and the funds allocated to smart grid initiatives have helped accelerate activity and investment in solutions to tackle both the immediate needs as well as laying the foundation to more efficiently manage supply and demand in the years to come.

To this end, Ember will start shipping a demo developer kit in late Q3 2009 to anyone interested in exploring the technology. Developers should contact Ember or its channels, Digi-Key in North America and distributors in Europe and Asia to order the Development Kits. Users who prefer modules can contact Ember module partners. The contact information for Ember, its distributors and partners is available on the Ember website at www.ember.com
---

[Click Banner To Learn More]
[Home Page] [The Automator] [About] [Subscribe ] [Contact Us]