---
EMAIL INTERVIEW -

Mark A. Ascolese & Ken Sinclair
Mark A. Ascolese, CEO and Chairman of EDSA Micro Corporation
Mark A. Ascolese brings more than 30 years of executive-level operations, marketing, and sales management experience to EDSA, much of it in the electrical power and electronics field. Throughout his career, he has held top-level posts with industry leaders such as General Electric, Eaton, Powerware, Active Power, and others. He is recognized as a leading figure in the electrical power industry, having co-founded the Washington D.C.-based Critical Power Coalition, and serving on numerous industry and corporate boards. Mark is a graduate of the University of Louisville, as well as General Electric's Crotonville Executive Management Training Program and Duke University's Fuqua School of Executive Education.
---
Real-Time Monitoring and Analysis Solution for Electrical Power Infrastructure
Power analytics continually compares the performance of every component in a facility's power network, in real-time, even for microgrids.















Sinclair: Can you tell us a little bit about EDSA?
Ascolese: EDSA develops and deploys enterprise software that is used for the design and predictive optimization of complex electrical power networks. Our Paladin® family of products helps organizations to ensure that their electrical infrastructure is optimally designed (Paladin® DesignBase™), performs precisely as intended in terms of reliability and energy efficiency (Paladin® Live™), and operates flawlessly as organizations make real-time transitions between public and on-premise power sources (Paladin® SmartGrid™).

What is unique about the family is we embed the original design model – created using DesignBase – into the monitoring system of the finished facility. This model-based approach to site diagnostics ushered in the era of Power Analytics: the science of scrutinizing the electrical network to determine if it is performing as intended, energy efficiently, and in a manner that ensures no operational problems are on the horizon.
Currently, we are protecting customer assets valued at more than $100 billion, including financial data centers processing more than $4 trillion per year in customer transactions. Some of our customers include Visa®, eBay®, the Federal Aviation Administration (FAA), and dozens of other companies with fail-safe electrical power requirements.
Sinclair: How do Power Analytics work?
Ascolese: An enormous amount of money and engineering expertise goes into the design of every mission-critical facility. The longer the facility operates, the more wear and tear takes a toll: performance deteriorates, energy inefficiencies creep in, and maintenance becomes more frequent (and more serious).

Power Analytics continually compares the performance of every component in a facility's power network – and there could be thousands of components, such as power meters, breakers, and cables – and compares their power readings back to the original design model. The instant any "as-is" reading deviates from the "as-designed" specification in the design model, the system identifies the anomaly, isolates it, and alerts facility operators how to resolve it without impacting facility performance.

To use an automotive metaphor, Power Analytics is comparable to the engine management system (EMS) in a car. The instant the EMS detects that an engine is burning too much fuel – which can lead to downstream performance, environmental, and operating cost problems -- it will analyze the fuel pump, injectors, and surrounding components. Based upon its encoded expert analysis and diagnosis, e.g. the fuel/air mixture is out-of-tune, the EMS will recommend adjusting or repairing the fuel injection system, replacing the spark plugs etc., whichever is operationally or financially optimal.

A mission-critical facility is an order of magnitude more complex that an automobile engine and the economic stakes are far higher. However, the bottom line is that Power Analytics identifies and alleviates problems the instant they become theoretically possible, thus, keeping facilities as fine-tuned as the day they went live.
Sinclair: What is the company's software platform?
Ascolese: Our platform helps organizations design electrical power infrastructures – which we call a "power network" – that are optimized for their particular building environment and operational needs.

For new projects or facility upgrades, designers can use our power systems engineering modeling platform, DesignBase™ to create a perfectly-detailed computer-aided design (CAD) model of the electrical network. Unlike traditional CAD packages intended only for static, off-line power systems modeling, DesignBase gives power design engineers the ability to simulate and resolve critical issues – like arc flash, power flow, power quality, protective device coordination (PDC) and dozens of others – at the level of detail required for real-time deployment.

After the design phase, models created using DesignBase can be redeployed in "live" mode with EDSA's Live™ program, to perform predictive analysis and 'what if' scenarios to preempt power faults and energy inefficiencies once the facility is operational. Paladin Live, collects data about the operating conditions of the live environment and offers up suggestions about how it can perform more efficiently or alert facility managers if something is amiss.

For example, let's say a data center manager wants to add more servers, or a building manager needs to expand and entire building. Paladin Live can perform a 'what if' scenario in milliseconds to determine if this will compromise the systems reliability. As Paladin Live performs these assessments, it is continually studying the capacity of the network, the current load it is supporting, the presence of potential threats, and opportunities for improved energy efficiency.

Our newest product, SmartGrid, enables the on-line management and control of next-generation "hybrid" power infrastructure incorporating both traditional utility power and on-premise power generation, e.g. solar power, wind turbines, battery storage, etc. It optimizes energy consumption in multi-energy source sites, whether they are focused on a single objective – such as minimizing the annual cost, carbon footprint, peak load, or public utility consumption – or a combination of objectives that vary by time, costs, energy source reliability, etc. It also lays the foundation for electricity trading, i.e. selling electricity generated on-premises back into the public grid, making on-site generation capabilities a revenue source.

As a result, the our family not only ensures that the electrical network is operating as designed, it helps it to run more efficiently.
Sinclair: What about the building management systems I have installed now? Does ESDA's software employ a proprietary or open-source architecture?
Ascolese: EDSA recently introduced the EDSA Power Analytics Gateway™ (EPAG), an architecture that allows electrical management systems such as OSIsoft® PI System®, Square D® SMS®, Siemens® Apogee®, Eaton Foreseer®, Honeywell® Niagara Framework®, Johnson Controls® Metasys®, Viridity Energy's Vpower®, Dassault Enovia® and Catia®, to share data with each other in order to facilitate real-time analytics about the current and future health of the power infrastructure. While major building management systems typically use proprietary protocols, EPAG breaks this barrier with its open source platform giving users power analytics and simulation capabilities without having to add another data acquisition system, resulting in a significant savings.
Sinclair: What about energy efficiency? If corporations are using other methods to become energy-efficient, is EDSA's software necessary?
Ascolese: Despite tremendous advances in energy efficiency, demand for corporate and campus electrical power continues to increase at a rapid pace – far exceeding the net savings gained by "greening" the workplace with power savings technology.

To help lower energy consumption, intelligent building designers have taken important first steps towards a more systemic view of building operations, like intelligent (or at least not unintelligent) heating and cooling controls, automated as-needed control of energy-hog systems, and improved management of power-intensive "hot spots" like data centers.

However, these stopgap measures haven't been enough, and they certainly haven't addressed the fragility of the regional power grid in which most corporate campuses are connected. Just as a desktop computer becomes worthless when the power and network go down at work, corporate campuses are at the mercy of an increasingly fragile power grid, and many are taking measures to fend for themselves.

Today's building owners and facility managers have become increasingly aware of our failing power grid. More than 500,000 businesses and consumers experience electrical power problems every day, with the average power outage lasting two hours. The annual cost to the U.S. economy due to these power disruptions is estimated at $104 to $164 billion not including up to another $24 billion due to power quality phenomena.

EDSA's technology allows for the transformation of real-time power system data streams into information that permits operators and managers to easily understand and optimize the availability and performance of the electrical distribution system to support critical business plans.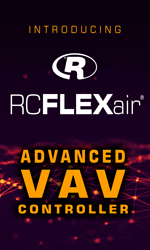 Sinclair: Are there relevant applications for this software outside of data centers?
Ascolese: EDSA technology is being used to design and protect the electrical power infrastructure in use in almost every industry imaginable, including data centers, transportation networks, manufacturing facilities, nuclear power plants, off-shore oil platforms, and other mission-critical sites where power problems can have costly – or catastrophic – consequences.

Aside from EDSA's software deployment in the data centers for the U.S. Air force, eBay and VISA, EDSA's Paladin Live real-time management system is particularly helpful for the FAA because the agency requires a high degree of power reliability for air traffic control and radar systems.

Currently, the company is working with Numenta to deploy a system based on the neocortex of the human brain, to manage a power system for an oil field in the North Sea , the first actual deployment of this technology.
Sinclair: Does EDSA's products help to advance the Smart Grid?
Ascolese: Yes. In fact, we are working with the University of California, San Diego in the advancement of the University's internal micro grid.

This groundbreaking project, called RESCO, Renewable Energy Secure Communities, will result in the world's first use of real-time software systems serving as the "Master Controller" in a live customer installation – an achievement that industry experts predicted would not be technologically feasible for at least five more years. Our SmartGrid™ is the first commercially-available software platform designed specifically for the on-line management and control of next-generation "hybrid" power infrastructures incorporating both traditional utility power and on-premise power generation, e.g. solar power, wind turbines, battery storage, etc.

SmartGrid optimizes energy consumption in multi-energy source sites, whether they are focused on a single objective – such as minimizing the annual cost, carbon footprint, peak load, or public utility consumption – or a combination of objectives that vary by time, costs, energy source reliability, etc.

UC San Diego's campus-wide microgrid is recognized as one of the most technologically advanced in the world. The microgrid serves a 1,200-acre, 450-building campus with a daily population of 45,000 running two 13.5 megawatt gas turbines, one 3 megawatt steam turbine and a 1.2 megawatt solar-cell installation that together supplies 82 percent of the campus's annual power.

EDSA's master controller, integrated with Viridity Energy's optimization software, will minimize UC San Diego's energy use and emissions and schedule zero- or low-carbon energy production. The software will also optimize energy efficiency and energy storage operations and manage the response of the microgrid to market energy prices on an hourly basis – all in a way that does not currently exist.
---


[Click Banner To Learn More]
[Home Page] [The Automator] [About] [Subscribe ] [Contact Us]