---

EMAIL INTERVIEW - Doris Tang & Ken Sinclair
Doris Tang, EIT, CEM is the Systems Team Lead at Pulse Energy, a rapidly growing Vancouver-based organization dedicated to improving building efficiency by enabling easy access to energy information through energy management software. Prior to joining Pulse Energy, Doris worked with Plug Power as a Systems Engineer in the design, implementation, and commercialization of battery replacement fuel-cell technology. In addition to work, she is an active member of Engineers Without Borders (Canada) and past leader of the Vancouver Chapter. Doris holds a BASc in Engineering Physics from the University of British Columbia.
---
YoungEnergy & ConnectivityWeek
We live in an ever connected world and I'd like to see us all part of one that's both equitable and sustainable.















Sinclair: What was your conference highlight?
Tang: Vint Cerf! How often do you get to hear about the wine cellar of "the father of the internet"? Charming and witty, it was great to hear his story and perspective about the internet as there are and will be parallels of how that started compared to what will be the smart grid.
Sinclair: One of the conference themes was "The Answer". What do you think the answer is?
Tang: If I knew, I probably wouldn't tell you! But in the absence of knowing, I think the answer is to build something that will stand as a backbone for sustained innovation and continued engagement of the public. We probably won't get the smart grid perfect the first time, so it's important for us to think ahead to try designing and building in flexibility into the first iteration of the smart grid such that it remains a platform for long term development and innovation. In addition to the support of industry and government, the advent of smart grid will also require long term public support, so it is important to engage each of the communities we work with and tune into their needs.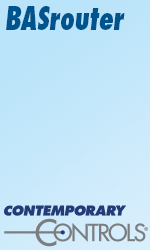 Sinclair: What is something you learned from the conference?
Tang: One of the things ConnectivityWeek highlighted for me was that there is a true need for system level thinking. There are many different pieces to the smart grid and ideally it will work best if it can all be brought together in a coordinated way. Throughout the conference we not only heard about what companies are doing, but also that there is a driving need for industry and government to work closely with each other to bring it all together. By breaking out and thinking beyond our respective silos, we'll be able to accomplish much more, much faster, by working collaboratively.
Sinclair: What attracts you to the energy industry?
Tang: We live in an ever connected world and I'd like to see us all part of one that's both equitable and sustainable. I haven't met one person yet who doesn't want to say that they "made a difference" and given the choice all would prefer to "leave the world a better place than the way they found it". As energy is something that everyone will always need and use, it is essential that we find methods of energy production, distribution and usage that are beneficial globally long term. So not only do I think that energy is an exciting and fast-paced field with many different opportunities, but also that it is a field where good contributions are valuable and will have lasting impact.
---


[Click Banner To Learn More]
[Home Page] [The Automator] [About] [Subscribe ] [Contact Us]