---
A DVR Approach To Historical Data Analysis


The Data DVR / HVAC Time Machine




You have a DVR for your television programs which gives you the capability to watch something later if you were not available to see the program in real time. It also gives you the ability to rewind and fast-forward to the interesting parts, skipping over all content that is insignificant to you. Well now, with the inherent functionality of DGLux, you are able to reap the same benefits with your building automation systems.

Historical data, typically analyzed by looking at spreadsheets or charts, can hide trends and the relationship of the values if not placed into context. By relating all of your real-time points and historical data for those points in a graphic timeline you can easily capture the big picture and derive actionable knowledge. Furthermore, the traditional approach of having an operator look at graphical screens in real time to see what is happening is a thing of the past. Companies today have neither the staff nor the budget to afford to have an operator look at screens in real time. Today, graphical representations of data are used to investigate issues. The DVR concept allows building operators to visualize data as they did with a real time display, but with the ability to play it back when needed. This combines the familiarity of the operator interface with the freedom to view it on-demand and avoids having to have an operator dedicated to watching the display.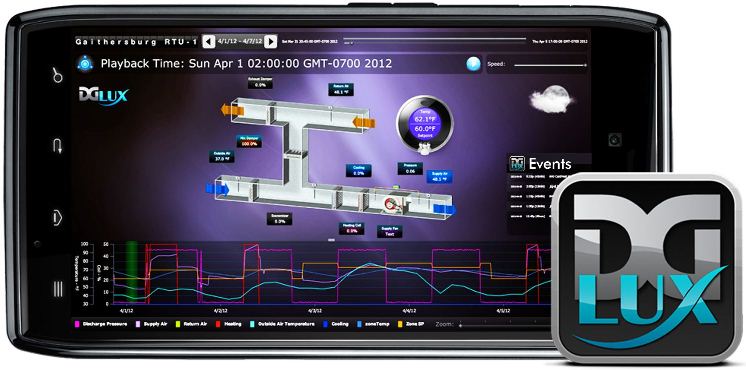 With this "DVR" type of functionality, you can select any date range that you want to analyze, for example last week, and play back real-time events as they have happened. By combining a trend timeline with high-end, real-time visualization, it is easy to understand your system relationships through visual representations to quickly see whenever an anomaly occurs and why it occurs. To zero in on the exact event that occurred, understand why, and plan for future prevention, you can easily fast-forward or rewind the time frame to see precisely what happened with your equipment. With this feature, analyzing a week's worth of real-time data now only takes you a few minutes.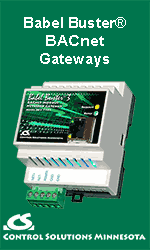 Environmental Systems, Inc. based in Brookfield, WI, earlier this year, was the first company to take advantage of this functionality by creating a DVR for an AHU, which allows the user to look at historical data in more context than ever before. ESI also built this playback functionality into organizing and analyzing energy data for multiple buildings, allowing users to see how their buildings perform against one another over time. This inherent functionality is available across all versions of DGLux. By setting up rules to find issues, patterns, and faults, DGLux instantly displays the most important time frames of your data in your "Events" panel which you can think of as recorded shows on your DVR box. By saving your "Events" through rules that run against your collected data, you can immediately identify issues with your system performance. By clicking on one of these "Events," DGLux will instantly redirect you to the precise time frame where your issue occurred and display the systems involved. This revolutionary approach to graphical user interfaces provides for an enhanced return on investment by eliminating the need for a person to sit and monitor building systems in real-time but rather enable that person to get notified of an issue and go back in time as if he was really there.
This DVR timeline approach with an air handler unit is a simple example of how you can extract exactly what you need to know about the performance of your systems through intuitive visualization. This approach to historic data analysis can be applied to your zone temperatures and lighting using a floor plan overview or any other piece of your building automation systems equipment to truly understand how your buildings are behaving even when you are not looking. With the ability to clearly understand the relationships and trends of your data from this innovative DVR approach to data analysis, you will be able to derive the actionable knowledge needed to enhance building performance and efficiency.
The link to our video displaying the functionality of the Data DVR https://vimeo.com/38150426

---
About DGLogik, Inc.
DGLogik, Inc. is a technology company providing cutting edge software and methodologies for enhancing building performance intelligence through intuitive data visualization. To learn more, visit http://www.dglogik.com

About ESI
Environmental Systems, Inc. designs, installs, manages and supports integrated, performance-building solutions for commercial and industrial facilities of all sizes and types. To learn more, visit http://www.thinkesi.com


---


[Click Banner To Learn More]
[Home Page] [The Automator] [About] [Subscribe ] [Contact Us]