---
Facility Optimization Platform - The next level?


Our enterprise-ready technology is a cloud-based service that offers reliable, scalable solutions that optimize facility systems performance to maximize maintenance and energy savings.


Chip Pieper

VP of Business Development

Ezenics
Since beginning its operations in Rome in 2004, Sensus MI has matured both as a business and as a provider of advanced technology solutions. With facilities worldwide and over 400 million square feet of managed customer space now subscribing to the company's Operational Guidelines and Automated Fault Detection Diagnostics & Impact (AFDDI™) solutions, the company has made a strategic decision to change its name to "Ezenics" and bundle their innovative technology as an enterprise suite of software services.

Ezenics is taking its internationally successful facility optimization platform to the next level by integrating Demand Management optimization to their AFDDI™ and Operational Guidelines modules, which already provides industry leading automated fault detection, diagnostics, and impact capabilities. The innovation that emerges, Ezenics' Optimized Operational Readiness™ (OOR) suite, represents the critical operational balance a facility has between Energy, Maintenance, Comfort and Sustainability.

The OOR technology platform integrates directly with a facility's Building Management System to continuously monitor ways to save energy and maintenance costs throughout a facility and a portfolio, while balancing comfort demands and sustainability. The platform leverages sophisticated patented technology to deliver reliable, scalable and extensible capabilities to all their customers worldwide.

Our goal is to achieve;

No need to go onsite for setup or installation
No hardware
No software
Scalable platform built in a constantly monitored and distributed Cloud environment

Ezenics OOR Quick Facts
Over $6.6 Million in Annualized Savings for One Big Box Retailer

Over 70,000 Machines Continuously Monitored
Over 2 Million Data Points Stored Per Minute
Over 400 Million Square Feet Under Management

Over 400% in Demand Management Enrollment in One Year
Over 200% Increase in GLD Bids in the First Year
Onboarded over 150 Individual Refrigeration Sites in One Week

"Large, multi-site enterprises (100s/1000s of locations) that are centrally managed continuously struggle to stay ahead of the maintenance curve. The sheer number and variety of asset-dependent issues quickly becomes overwhelming resulting in a "best-effort" strategy where only emergency/critical issues are addressed. This "reactive" behavior leaves significant opportunities for energy savings, operational efficiencies and human capital productivity unrealized," says Ron Chapek, Sr. Product Manager/Enterprise Software at Novar.

With that in mind, what makes OOR so effective is that the technology imbeds customer business rules and objectives (energy, maintenance, comfort and sustainability) directly into the suite of solutions. Through their automated technology they determine the optimal operational balance that is unique to a facility. For example, hospitals typically place more "weight" in favor of comfort than energy. Although they obviously are concerned with energy costs, nevertheless, the Ezenics™ suite of solutions would be calibrated to take these objectives into consideration when assigning severity levels of equipment anomalies (maintenance) necessary to achieve a "sustainable" Optimized Operational Balance.

Conversely, if a customer was focused more on conserving energy costs, the relationship between comfort, maintenance and sustainability would weigh differently in terms of the ideal Optimized Operational Balance as well as the types and severity of maintenance and comfort notifications for service.

"Accenture Sustainability Services has worked with the Ezenics (formerly SensusMI) Optimized Operational Readiness™ platform, which provides continuous automated facility optimization, for the past 4 years. The Ezenics™ platform combined with Accenture Smart Building Solutions has helped clients realize an improved environment and become more sustainable, while achieving significant energy and maintenance savings throughout their facility portfolios. The Ezenics™ solution is able to scale and integrate into disparate Building Management Systems while maintaining reliable service." Says Kreg Schmidt, Partner, Sustainability - CTO, Smart Building & Energy Solutions Accenture, its logo, and High Performance Delivered are trademarks of Accenture

Everyone always struggles to answer the question, are you doing too much or too little maintenance? The reality is that is next to impossible to determine that balance without sophisticated technology that analyzes your systems (HVAC, Lighting, Refrigeration, etc.) performance – continuously. That solution needs to not only go beyond typical critical building automation "alarms" but also needs to take into consideration unique business rules. In other words, when is the right time to address equipment malfunctions? It could be immediately based on severity, excessive energy costs or requirements a business and a facility has or conducted at a later time as determined by the rules and logic that govern your instance of Ezenics OOR.

The most important attribute to keep in mind is that our platform ensures that maintenance is properly executed based upon the advanced analysis of a facility's data using innovative technology. "Getting ahead of the maintenance curve is neither costly nor time-consuming. In fact, new tools and applications, such as those from Ezenics, allow 100s of sites to be on-boarded and reporting (near real-time) asset and energy information in only days—not months." Says Ron Chapek, Sr. Product Manager/Enterprise Software at Novar

Companies across several industries and business segments leverage OOR to:

1. Improve occupancy comfort
2. Enhance energy efficiency
3. Optimize building performance
4. Reduce carbon emissions
5. Diminish energy consumption and peak demand
6. Extend equipment life
7. Decrease maintenance costs

When considering the impact energy has on the ideal balance between comfort, maintenance and sustainability for a facility and portfolio, there are a number of factors that need to be considered to be operationally ready to take full advantage of optimized facility performance. The platform ensures that you can maximize HVAC, lighting and commercial refrigeration operation to avoid peak demand events that can cost the business unnecessarily.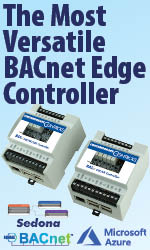 Furthermore, over 85% of maintenance calls are hot/cold related. All too often, thermostats, set points, control sequences, etc. get adjusted and sometimes even simply forgotten about, left to negatively impact the facility in an inefficient manner that goes unnoticed possibly for a long time. When this happens, facilities are not optimized. Often the problems just persist and continue to cost the business money in excessive energy and maintenance costs.

This problem becomes magnified when demand events are required and the facility is not operationally ready to maximize those benefits associated with demand response programs. As a consequence, comfort is the leading variable that is negatively impacted by these events. This cycle just simply repeats itself without Ezenics' OOR to stabilize the facility/portfolio.

Sustaining the benefits associated with our OOR solution rests on the ability of the solution to continuously manage and keep facilities running at their optimal functioning level. The result is simple, reliable peak performance = savings, continuously!

Is Your Facility Ready?

"In today's energy market, understanding your options is critical if you are to capitalize on incentives and avoid the consequences and/or penalties associated with peak demand events. Our customers want to be ensured that they are in the best possible position with their facilities (their systems are in a state of continuous optimization) to take advantage of maximizing energy savings opportunities," says Brian Thompson, CEO, Ezenics

The award-winning Demand Management™ module delivers a solution that optimizes load shed strategies to automate the avoidance of peaks and lower demand charges to ensure that event goals are met. Kelsey Haas, Ezenics Demand Management Program Manager states, "that with the advent of smart buildings, a plethora of usable data is available to be harvested. By integrating Ezenics' AFDDI™ tools into our Demand Management™ module, the current state of equipment within a building can be assessed instantaneously and load shed strategies adjusted accordingly." Ezenics provides a clear understanding of the comfort impact of an event, enabling the confidence to deploy aggressive curtailment strategies.

However, a prerequisite for achieving this level of performance and success resides on "enterprise-ready" technology as a cloud-based set of services. Ezenics has all the requirements organizations of all sizes need to ensure reliable and scalable solutions that can integrate into all leading Building Automation Systems without the need to install additional hardware. Furthermore, Ezenics even provides extensible integration capabilities via web-services into 3rd party customer applications for consistent end user interface familiarity.

Francesco Cara, Co-Founder of Ezenics, says "With customers all over the world and offices in Rome, Buenos Aires, Dubai and the US, Ezenics has to have enterprise redundancy that our customers can count on for uninterrupted reliable service. Our Ezenics OOR platform has enabled our business to provide innovative thinking to the global market that ensures "balance" in selecting the right solution."

About Ezenics:
Ezenics offers centralized facility optimization solutions that continuously analyze data to provide prioritized actionable information and supervisory intelligent control with existing systems and equipment to provide constant energy, maintenance, reliability, and environmental benefits to facilities throughout the world. With offices in Omaha, NE, Buenos Aires, Dubai and Rome, Ezenics has the global reach to provide Optimized Operational Readiness™ to all customers worldwide, continuously. For more information please visit their website at http://ezenics.com.

---
About the Author:
Chip Pieper is VP of Business Development at Ezenics. Previously he was a Co-Founder of Scientific Conservation (SCIenergy) and served as the company's VP of Business Development. Prior to SCIenergy, he was President of Alignsoft/BizStorm Software, a Microsoft Consulting and Software Services Firm. His enterprise software management experience includes Regional Director for K2, the premier Microsoft Business Process Automation Platform and Manager of the Microsoft Technology Center in Chicago, IL. He can be reached at c.pieper@ezenics.com.


---


[Click Banner To Learn More]
[Home Page] [The Automator] [About] [Subscribe ] [Contact Us]