---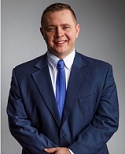 EMAIL INTERVIEW – Marcin Ploski and Ken Sinclair
Marcin Płoski, Vice President of Business Development, Global Control 5
Over 10 years of building automation systems experience. Marcin Płoski is one of the co-owners of Global Control 5. As vice president, he is responsible for the development, testing, improvement of Global Control 5 products.

For more than 7 years has been gained the experiences in the United Kingdom implementing BMS system in these objects/buildings like FSA, Canary-Wharf-Shopping-Centre or City of Westminster College. This knowledge helped Marcin to know a lot of world standards of the BMS system, and it was the first step to create the author system named iSMA, which uses the best world solutions.

Marcin Płoski graduated from Gdańsk University of Technology, Faculty of Electrical and Control Engineering.

---
Adventure with Automation
The main distinguishing feature of iSMA Framework is "true readiness for IoT Connectivity,"
Sinclair: How did your adventure with automation systems begin?

Ploski: After graduating in the field of Automation and Robotics in 2005 in Poland, I decided to try my opportunities in the UK, more precisely in London, where I had the pleasure to work in a private company - Saturo Control, which specialized in BMS projects using the services and products of many manufacturers and technologies available on the market.

Sinclair: Why did you decide to start the GC5 company?

Ploski: Having extensive experience in the BMS market and knowing the products of key players, and above all their advantages and disadvantages, I came to the conclusion that there is still room for improvement of this sector, and I love to improve 😊 so this gave me the idea of starting GC5, which created iSMA brand focused on the building automation sector, in other words BMS.

Sinclair: What was your first success in the company?

Ploski: The first significant success of GC5 was the development of a whole range of I / O modules, both with RS485 and IP communication, over a few months, which in 2015 was a significant distinguishing feature on the market (the beginning of IP era). We can say that we were pioneers in this area 😊

Sinclair: Was it worth returning from emigration to your home country?

Ploski: Of course it was worth it 😊 Working with top producers while my stay in London and getting to know the latest technologies had a huge impact on where GC5 is today and I am delighted that iSMA solution was created in Poland and is being created by Polish engineers 😊

Sinclair: What technologies are you currently working on?

Ploski: Currently, in addition to projects that are a continuation of "improvement" of the available iSMA products, we have started intensive work on iSMA Framework, which is built for Edge-type controllers. The main distinguishing feature of iSMA Framework is "true readiness for IoT Connectivity," and it is to be the foundation for the development of future innovative iSMA products. This is also the future for creating "ready for IoT" media, and the main carrier of "ready for IoT" is to be communication-based on tags created by Haystack.

Sinclair: As we're talking about Haystack, it's worth to mention that you just came back from the Haystack Connect conference in San Diego. Is there any news you can share with us?

Ploski: One can say that tagging has a future. This was also confirmed by the BACnet organization (ASHRAE), new BACnet standard will be created in 2020, which will support tags from Haystack database, and Haystack is working to ensure that all tags are the same and is creating tag libraries for this purpose. Haystack has also created a communication protocol which using communication through tags is able to exchange information/data. Therefore, GC5 development strategy is to create a framework that will be ready for IoT connectivity. What does it mean? It means that the tags are going to be an inseparable part of the framework. Not only BACnet or Modbus, BMS protocols, but communication will be based on tags.

Sinclair: In this case, can you tell which iSMA devices will use the tags first?

Ploski: This question should be clarified, it will not use tags, but it will use iSMA Framework, which will support the tags.
This device will be the Unitary Application Controller (iSMA-B-UAC18-L), which is to be a new counterpart of the fan coil unit (FCU), dedicated to the room solution. It will be a fully programmable controller (IP) powered by iSMA Framework. It will have a built-in face-safety switch, 18 I/Os, and SD card with the framework and a whole operating system to simplify the replacement of the controller by removing SD card and inserting it to another one. This will be the first driver to launch a new room solution line completely based on iSMA Framework. Even sensors (smart sensors) will also be powered by iSMA Framework to facilitate (integrate) the community and in the future be ready for IoT connectivity.

Sinclair: Recently, GC5 introduced #MAC36NL with Niagara 4 framework. How do you assess the market perception of this product?

Ploski: iSMA-B-MAC36NL is a very promising product. A unique Hybrid IoT controller that combines the enormous power of the components used and the Niagara 4 environment. This combination guarantees its success. We are already observing interest in this product not only for companies dealing with Building Automation but also for the IoT environment. I deeply believe in iSMA-B-MAC36NL because this is the future of the market.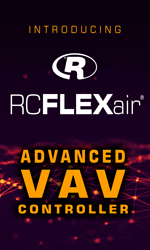 Sinclair: How do you assess the changes taking place in the building automation market? What will be the future of the market?

Ploski: Participating in many fairs and conferences, I can see how the building automation market is changing. Soon, there will be no standard solutions with network controllers, room controllers and BMS software. The world goes to IoT solutions and building data analysis. The strong pressure on the price of BAS systems forces the developers to escape from the development of controller technologies to transfer computing power to the cloud. As a result, you can provide new services without a significant increase in a CAPEX cost, but transfer them to OPEX. However, it can be seen that this is an acceptable approach by many building investors.

Sinclair: Finally, please tell me how you evaluate the CEE market, including Poland? Will the BMS market grow here?

Ploski: Poland is developing great. We are one of the two countries of the European Union that have recorded economic growth. This makes business from around the world look even more at Poland. We are slowly becoming a technology hub for the entire CEE. This is evidenced by the number of start-ups in Poland and the dynamic development of GC5. We treat the CEE market with great caution, and we want to provide solutions here needed for this market, as elsewhere in the world. The time is coming for Poland, an important US partner. Thanks to our cooperation, products such as iSMA can enjoy recognition at home and abroad.


---


[Click Banner To Learn More]
[Home Page] [The Automator] [About] [Subscribe ] [Contact Us]