June - You Do Not Know What You Do Not Know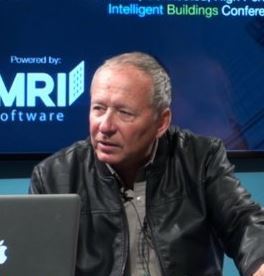 While Connecting Creative Communities on my Road Trip the keynote speaker at https://www.haystackconnect.org/ provided this inspiration and insight;

He started with; You Know what you know, You know what you do not know, but You do not know what You do not know? Profound words that describe our journey of digital transformation very well.
These words are haunting and festering in my mind as I imagine all the things that I do not know that I do not know. It is the time-warped age of information that we now live in when a new URL or a new App or YouTube can create a new direction with new prospects while teaching us something we do not know. Complete review here of

What You Do Not Know Propagating our People Power is our ongoing challenge. To grow our industry younger: we need to get our message out that we are an exciting industry in which young folks can make a difference and offer them Job Crafting and promote "Job flexibility as a game changer" to attract them. As first adopters we tend to bear the brunt of the cost/education curve, but we are the ones that eventually make the new technology affordable and accessible to all. We need to tell the world why they want to be part of our passion.

Please read this review - Job Crafting Our Industry Ambassadors What is Job crafting? It captures the active changes employees make to their own job designs in ways that can bring about numerous positive outcomes, including engagement, job satisfaction, resilience, and thriving. This briefing introduces the core ideas of job crafting theory for management students by defining it, describing why it is important, summarizing key research findings, and exploring what it means for employees, managers, and organizations.
Women in Controls: Inspirational, Innovational, Indispensable eight remarkable women in Building Automation & HVAC Controls. A common thread permeating all eight conversations is the unbridled enthusiasm each has for our industry along with their confidence, futuristic outlook, and tenacity. These eight professionals are truly inspirational.
Does IoT serve us or take from us? However, among the benefits, a growing awareness of this powerful, virtual world made me question the consequences for society it claims to serve. Good read from Sabrina
My rambles about growing our industry younger by adopting Kids as our younger mentors is becoming real be sure to read this interview
The New Kidd on the Block Is a Data Scientist and she is helping our industry grow younger and smarter with machine learning.

I am moderator of the following session in Nashville @ https://www.realcomm.com/
Autonomous Interactions - Integrating the OCCUPANT EXPERIENCE into Smart Buildings We have the dream team panel of industry experts to discuss this very important topic but only 30 minutes at the end of the day to do it. Take a look at the qualifications of my panelists. I have included some links so you can see a bit of what they are doing Integrating the OCCUPANT EXPERIENCE.
Plus a speaker at this session - Connecting to the Enterprise – The Fast-Changing World of HVAC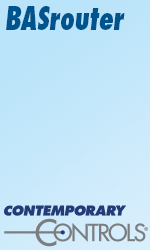 Joseph Aamidor Managing Director AAMIDOR CONSULTING and I are the speakers for this session in Nashville https://www.realcomm.com/ 3:00 pm - 3:30 pm Room 207D TRACK: TECH.TALK A large topic to cover in 30 minutes we wlil both speak for 10 minutes and then invite questions from the floor. We have included some speaking notes and links for those that wish to do a deeper dive. We will be pleased to discuss any of these concepts after the session.
Nashville is poised to be a kaleidoscope of industry change at the end of my road trip connecting creative communities
Looking forward to trying to digest all the changes we have all seen and having or readers share their thoughts. We now have over 15,000 in our "Who is Who" LinkedIn network I am amazed the the diversity of these folks and their interest in what we are doing as an industry

As always, this new issue is a nest of great articles, columns, reviews, new products, interviews and of course, the steady stream of news depicting our rapid evolution and journey to learn What You do not know You do not know

Welcome to our newest sponsor - Conserve It PlantPRO CORE – Low Cost Intelligent Chiller Plant Control System.

Tell all our sponsors you saw their ads on the AutomatedBuildings.com website and thank them for supporting your free access to evolving Automated Building Industry information. Click on their ads and view their valuable products and services. Please review all Our Sponsors.

The news just keeps flowing thru our website, and RSS feeds daily, and of course, the only way to find what you are looking for in the vast quantity of information on our site is with our site search engine http://www.automatedbuildings.com/search/sitesearch.htm


As always lots of new products, plus be sure to check our event calendar to see the number of events we have in our future.