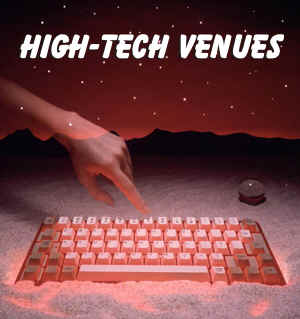 John J. "Jack" Mc Gowan, CEM
Energy Control Inc.
Contributing Editor
The latest thing in Online Training
Online Education is a hot topic and over the last two years there have been several features in AutomatedBuildings.com on this topic. The statistics are impressive with Newsweek Magazine predicting that 90% of all four year Universities would offer online courses by the end of last year, but quite honestly the technology has not been as impressive. Jack Mc Gowan, one of our Contributing Editors has taught online Graduate and Undergraduate courses with the University of Phoenix for three years and been an instructor for online seminars with both AutomatedBuildings.com and the Association of Energy Engineers for the past two years. We contacted him to get an update on Internet-based training.
How has online training been done in the past?
There are two basic options for online training environments: Asynchronous and Synchronous.
Asynchronous environments have been the predominant with online training to date. With this type of venue there are typically either hard copy or web-based reading materials that are augmented by communication in some type of virtual meeting space, like a chat room. One of the benefits of this type of online training is that interaction takes place in a virtual classroom and students can log in at anytime, from anywhere. Lectures, messages and other posting information will be there for participants to read and respond to, and therefore it is possible to have an ongoing open-ended dialog. Even though the full group does not sign on simultaneously, they are able to create dialogs on topics and comment on both course materials and real world data, much like an ongoing email discussion. The downsides to this approach are that it is not possible to be spontaneous because you may have to wait up to 24 hours for the next response, and that traditionally this approach has been very text-driven.












Synchronous environments are more like traditional seminar meetings, everyone arrives at the same time and participates simultaneously for learning to take place, and of course this is necessary to pass the course! Much like any other training environment, the synchronous web approach can address topics and questions as they arise and allow for real-time interaction between participants and the instructor. In the past this was only possible with satellite links and it was very expensive. At the same time up linking a lecture for viewing from a remote site was somewhat dry for participants in other locations.
What is new in Internet-based training seminars?
Quite a bit! For one thing, there is an ongoing demand for alternatives and since 9/11/01 many professionals are seeking out training options that don't require travel. It is exciting that some technology is also available now to improve the online venue. This approach is to optimize the synchronous environment by having both students and the instructor "meet" at a specific URL for a seminar. These web-based venues allow the instructor to load PowerPoint slides and other graphic images, to significantly enhance the training experience. This offers the best of both worlds by allowing for colorful and up-to-date information to be presented, while everyone can participate from the comfort of their office. There is more however, as instructors are able to either "show" or "share direct access to any web site or software package. In my seminars, I take participants on a guided tour of the most innovative and cutting edge sites in the industry, while pointing out key topics for them to consider. The other positive feature is that the group is also in a simulcast conference throughout the presentation, so that it is possible to ask spontaneous questions and explore topics that are not on the agenda.
Who offers this type of Web Service?
The answer to that question is twofold. First on the web services software side, companies offering this technology include WebEx and Placeware. AutomatedBuildings.com will be offering seminars using Placeware this year. Readers who want to see a demonstration of the software can go to www.placeware.com, click on Daily Demo and then chose a Quick Tour or one of the other demos. These are only examples of how the technology works, but they do not offer a content overview of the automation and energy content areas.
Second, organizations that are offering building automation and energy related seminar content include: AutomatedBuildings.com and the Association of Energy Engineers.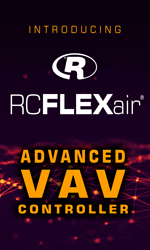 When will AutomatedBuildings.com offer it's first Synchronous Web Seminar?
Registration is open for the first session which is scheduled to begin March 15, 2003.
What will be the topic of the training? Internet Digital Control
The first Synchronous Seminar will be a completely updated offering covering the key knowledge required to be successful in today's web-based Building Automation market. The core requirement is always an understanding of DDC and HVAC control, and that has grown to include an understanding of data communication. The dramatic amount of attention that this industry has paid to developing standards for networking and communication has resulted in a host BACnet™ and LON™ compatible products, but it has also been the price of entry for the industry to embrace Internet Digital Control. So the third key area of knowledge for Internet Digital Control is to understand the web and the underlying technology and software that make it possible. To that end, AutomatedBuildings.com will offer a comprehensive synchronous Internet-based training covering all three key areas of information. Readers are invited to go to the Internet Digital Control link for more information.
________________________________________________________________________
ABOUT THE AUTHOR
John J. "Jack" Mc Gowan, CEM is author and Vice President of Energy Control Inc., an Energy Service Company and System Integrator. Mc Gowan has worked on numerous multi-million dollar projects in every capacity from design through financing as an end user and ESCO. He has published 5 books including "Direct Digital Control" on Fairmont Press. The Association of Energy Engineers named him 1997 "International Energy Professional of the Year", and he is listed in Who's Who in Science and Engineering, Millennium edition, Marquis Press. Mc Gowan sits on the Energy User News Technical Advisory Board and is a Contributing Editor with AutomatedBuildings.com.
---


[Click Banner To Learn More]
[Home Page] [The Automator] [About] [Subscribe ] [Contact Us]