NEW PRODUCTS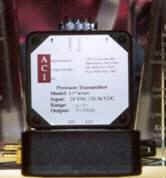 ACI Low Cost DP Pressure Unit
ACI has developed a low cost alternative to our existing DP pressure unit. These pressure transmitters incorporate a piezoresistive, silicon micromachined sensing element to enable very low pressure measurements. Integrated temperature compensation with offset and span calibration extends performance of these devices without a sacrifice in accuracy. Pitot tubes for Static, Velocity, and Differential pressure are also available. Several length tubes are available for the differential pitot tubes.
A datasheet is available at: http://www.workaci.com/pt-19.html
---
Javica SensorProbes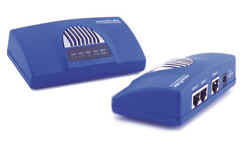 Are you looking for more environmental monitoring options for your customers?
Graphical Trends of Temperature,

Humidity and more all from a web browser

Full SNMP compliance and integration with HPOV, Denika, WhatsUp Gold and WebNM.

Notifications via trap, email and SMS
More information is available on our Web site http://www.javica.com/
---

Logger with Interchangeable Gas Sensors Now Available From ACR Systems
ACR-205 Data Logger Monitors Indoor Air Quality
Surrey, BC - ACR Systems has added the five channel ACR-205 data logger to its list of available products. In addition to channels for temperature, relative humidity, and carbon dioxide, the ACR-205 includes two channels that can be used with any of ten inter-changeable sensors for the detection of toxic or dangerous gases. The ACR-205 is an electronic recording device designed to measure indoor air quality (IAQ). Currently, interchangeable sensors are available for measuring carbon monoxide, oxygen, chlorine, and seven other common gases (NH3, H2, HCL, H2S, NO, NO2, SO2). Sensors can be switched when the data logger's power is off, and readings from a newly installed sensor are available as soon as power is restored to the data logger. No other reconfiguration is necessary.
For more information visit www.acrsystems.com
---













New AS-100 Automatic Switch Offers Dual Control Capabilities
SANTA CLARA, CA - The Watt Stopper's new AS-100 Automatic Control Switch plays a dual role with lighting control panels, occupancy sensors, and other control systems. It enables automatic facility-wide lighting control and also provides users with local, manual ON/OFF control. In addition, the AS-100 offers advanced features that speed installation time and make it ideal for retrofit projects.
http://www.wattstopper.com for further information
---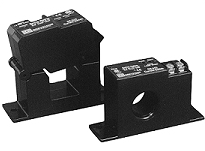 Greystone's NEW Current Switches & Sensors
AC Current Switches CS-400/SC-500
AC Current Sensors CS-450/475 & SC-550/575
For more information on these products visit www.greystoneenergy.com
---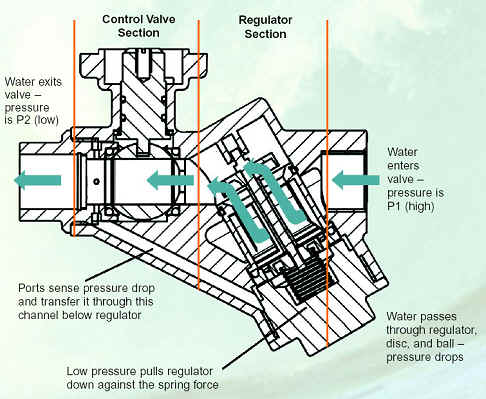 Belimo's NEW Pressure Independent Control Valves
Give Owners, Contractors & Engineers A Reliable Alternative to Conventional Flow Control
PICCV consists of a differential pressure regulator in series with a control valve.
The key to the PICCV is the regulator assembly. This regulator controls the amount of flow that passes through the valve by the use of diaphragm that moves according to the change in pressure above and below It. All pressure changes are absorbed by the pressure regulator allowing the differential pressure to be held constant over the control valve section thereby giving the same flow.
For more information visit www.belimo.com
---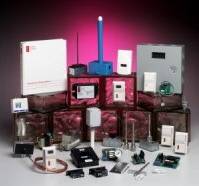 Automation Components Inc. (ACI) announces 1% Relative Humidity Transmitters
The ACI Series Relative Humidity Transmitter utilizes a resistive-based humidity and temperature sensor. Advanced Ceramic Technology enables these sensors to recover fully from condensation. The ACI/RH1 series is ideal for the HVAC industry applications involving Clean rooms, Operating rooms, and any other application requiring precise humidity measurement.
A datasheet is available at: http://www.workaci.com/rh1.html
---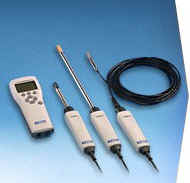 Vaisala's New HM70 Hand-held Humidity and Temperature Meter
The HM70 is a user-friendly meter for demanding spot-checking humidity measurements. The HM70 is ideal for field checking and calibration of Vaisala's fixed humidity instruments such as the HMP230 Series Transmitters.
The HM70 features a multilingual, menu-based user interface, and a clear graphical LCD display. Three measurement parameters can be displayed and logged into the meter's memory at the same time. An analog output option is also available.
For more information visit www.vaisala.com
---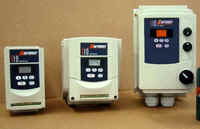 Saftronics - New S10 Micro AC Drive Is Designed for Cost Sensitive Applications
Saftronics' new S10 drive family is designed for the micro AC drive market which requires cost effective, highly reliable drives for applications such as fans, blowers, conveyors and mixers. The S10 product line uses field-proven PWM technology and a powerful, user-friendly, software platform to enable users to customize the drive performance to meet specific application requirements. In addition, this line of AC micro drives is stocked with NEMA 4X enclosures for operation in hostile environments.
Visit the Saftronics web site - www.saftronics.com for more information.
---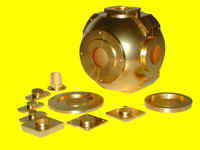 Gigahertz-Optik's new Gold-coated Integrating Spheres
Gold-coated integrating spheres form the basis of many IR measurement devices including pyrometers, laser/optical power meters and reflectance/transmittance instruments. Gigahertz-Optik's new UP-75-F-Au and UP-100-F-Au integrating spheres with electrochemically gold plated surfaces are designed with multiple ports and port plugs allowing flexible set-ups for different applications. The sphere surface offers a diffuse reflectance of ~95% from ~850 to 20 µm. Accessory port reducers and light traps are also available. In-house manufacturing and engineering capability enable custom design and OEM models to be made precisely to end-user specifications.
Visit www.gigahertz-optik.com for further information.
---
INTEC Controls, Inc Announces A "Very Speedy" Modulating Damper Actuator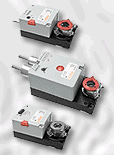 A new, unique, direct coupled damper actuator with a very speedy rotation of 3-5 sec/0-90 deg. has been introduced. The modulating, 70 in-lb, 24 VAC/DC actuator is compatible with electronic analog and DDC control systems, and can be used for direct shaft mounting on air dampers and shutters for super fast rotation and critical environment requirements. The control & feedback signals (0/2-10 VDC, 0/4-20 mA) and rotation directions are dip switch selectable.
This actuator is a part of INTEC's new line of direct coupled damper actuators which range in size from 45 to 300 in-lb.
For more information visit www.inteccontrols.com
---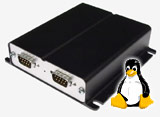 Botech ab Announces Hubit®
The latest addition to our product family is called Hubit®, a flexible communications platform in which Greyhound® is included.
By using Hubit® you get a distributed solution where Hubit® acts as your webserver and stores schematics, log files and alarm handling functions in its built in memory. Hubit® is placed inside your building and then you log on to it via the internet and it enables you to supervise and optimize your building granting the same functionality as the traditional Greyhound®-system.
Hubit® comes preconfigured with standard schematics and by using the built in configuration guide it is easy to install and implement. Since Hubit® is fairly small in size it can for example easily be placed in an existing electrical cabinet.
Visit http://www.botech.se for more information.
---


[Click Banner To Learn More]
[Home Page] [The Automator] [About] [Subscribe ] [Contact Us]