---
EMAIL INTERVIEW Gary Gigot & Ken Sinclair
Gary Gigot, Marketing Executive Optimum Energy LLC

Gary Gigot leads Optimum Energy's marketing and communications team. In this role, Gigot is responsible for driving increased market penetration through the development of the company's reseller program, and generating awareness of HVAC optimization software as the leading energy efficiency solution available for commercial buildings today.
Previously, Gigot was an investor and chief marketing officer of Visio Corporation where he played a central role in positioning Visio as the leader in business drawing software. During Gigot's Visio years, the market capitalization rose from $25 million to $1.3 billion, after which the company was sold to Microsoft. Gigot's technology experience also includes four years serving as vice president of marketing at Microsoft, where he managed advertising, PR, research, channel, events and direct marketing disciplines for Microsoft.
---
Ultra High Performance HVAC
Our OptimumHVAC software is a "shovel ready" energy efficiency solution











Sinclair: Gary, you are new to Optimum Energy but have prior experience at both Visio, the Seattle business drawing company, and Microsoft. What drew you into HVAC software?
Gigot: HVAC design engineers were early adopters of Visio technology, giving me an early understanding of this market. Visio's easy to use shapes and full data connectivity with AutoCAD made it easy for engineers to create HVAC diagrams that could then be used for pricing and ordering. This "adjacent" seat strategy was very effective, and frankly engineers designing HVAC systems adopted our software faster than the IT department.

At Visio, we successfully sold a new idea into the HVAC market, and this is similar to what we are doing at Optimum Energy. Additionally, at Visio, we focused a lot of our energy at becoming the industry standard for the creation, storing and exchanging of drawings in business. We aspire to establish Optimum Energy as the software standard for energy efficiency in large buildings' HVAC systems, so these challenges are parallel to what I've been charged with before.
Sinclair: What are the significant happenings in the past year at Optimum Energy?
Gigot: Optimum Energy reached several critical milestones in 2008 that have positioned us to not only be able to achieve better energy efficiency results for our customers, but to grow our business in 2009.

For example, in 2008, we rolled out the third generation of our OptimumHVAC software. Today the platform is more stable than ever, and our software can be commissioned faster with more predictable results. In addition, we have improved the ability of our Web-based performance assurance software to track and prove results in real-time. This is a powerful advantage for building owners and managers who are working towards LEED accreditation, applying for rebates or other incentives, or who simply want to save operating costs and be able to demonstrate their green credibility.

In 2008, we also expanded our portfolio with successful commissions in buildings spanning the U.S. in a variety of industries – from high rise office buildings and low-rise office parks, to universities and airports – while at the same time deepening our relationships with the contractors who are installing our products. Contractors play a critical role in successful commissions, and we're looking forward to continuing to build out a business model that offers contractors new, profitable revenue opportunities while at the same time providing building owners and managers a very powerful payback in the form of operating cost reductions that last for decades.
Sinclair: The stimulus package seems to add further fuel to the energy efficiency fire, particularly when you factor in an overall movement to green, sustainable buildings. Where does Optimum Energy fit in the mix?
Gigot: Our OptimumHVAC software is a "shovel ready" energy efficiency solution that helps commercial buildings achieve 30 to 60 percent reductions in HVAC energy consumption – even on new buildings built with the latest energy efficient HVAC technologies. This is a significant savings and one that is really only made possible by our software appliance approach to HVAC optimization.

With the stimulus bill pumping more than $20 billion into State Energy Program, Green School and Federal Building initiatives, and the White House focus on energy efficiency, State and Federal buildings across the country will be searching for technologies that can help them satisfy new energy efficiency requirements. Not only is Optimum Energy's solution ready and available today, but commissioning of our product can lead to job growth, since it's always installed by local contractors. And the benefits continue for decades in the form of lower operating expenses for taxpayers and improved green credentials. It's a full circle of value for everyone. So we think we are squarely on the path to any energy efficiency solutions made possible by the package.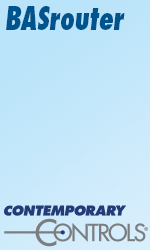 Sinclair: We understand you have been employing a direct sales model, working in partnership with contractors and OEMs on a project-by-project basis. Where does a reseller fulfillment channel fit in your plans?
Gigot: We're in the process of rolling out business development relationships with mechanical and controls contractors in seven or eight markets across the country. The reason is simple: demand could outstrip our ability to meet it in some regions of the country.

We've built a toolkit for the joint marketing, sale, and technical support of our product. Our plan is to demonstrate to contractors the type of energy efficiency business they can build on OptimumHVAC software. We're looking to partner with contractors and help them mine their existing customer base for new opportunities during a period when new construction is expected to be stalled.
Sinclair: How far can Optimum Energy go?
Gigot: It's no secret that the economy is difficult, and that our industry accepts change carefully. But we believe Optimum Energy is well positioned to help define and then dominate a new category of software called Ultra High Performance HVAC. We believe this category can be very big given the number of commercial buildings in our universe and the market factors in favor of energy efficiency.
Sinclair: Where can people learn more about Optimum Energy and OptimumHVAC software?
Gigot: There are several places to learn more about our technologies. A good place to start is our Web site, and a recent AutomatedBuildings.com interview with Jim Hanna, Optimum Energy vice president, that provides an in-depth look at how our software technology works. You can also check out the podcast and video recently posted on konstructr.com that features Nathan Rothman, Optimum Energy founder and CEO, talking about HVAC energy efficiency and demonstrates our performance assurance software at work. And for anyone interested in learning more about our reseller program, contact Ryan Mosley at ryan.mosley@optimumenergyco.com or 866-484-7622.
---


[Click Banner To Learn More]
[Home Page] [The Automator] [About] [Subscribe ] [Contact Us]