---
EMAIL INTERVIEW Ray Bert & Ken Sinclair
Ray Bert, Associate Executive Director, AABC Commissioning Group (ACG)
ACG was launched in 2005 as a nonprofit association dedicated to certifying qualified firms and individuals with expertise in building commissioning. In just over 4 years it has grown into the largest association of certified commissioning providers in the nation. In addition to producing a highly regarded Commissioning Guideline, ACG has established two certification programs: the certified commissioning authority (CxA), and more recently the certified commissioning technician (CxT), targeted at field personnel. The organization has provided training and education to hundreds of people in the industry via its Annual Conference and its commissioning workshops.
---
5th Annual Conference on Total Building Commissioning
April 15-17, 2009, Chicago, IL












Sinclair: What does ACG (AABC Commissioning Group) do, and why is it important?
Bert: ACG's primary missions are:

1) To identify, via its certification process, companies and individuals who are highly competent in the field of building commissioning so that building owners and others who require those services know who to turn to. ACG is the nation's largest association of certified commissioning providers, with more than 200 companies and 400 certified commissioning authorities (CxAs).

And 2) To continue to help educate the construction industry on the need for commissioning, its benefits, and its proper practice so that commissioning becomes standard operating procedure on both new and existing buildings. The association feels very strongly that properly commissioned buildings would have a massive positive effect on energy efficiency in the United States and elsewhere, and of course saves building owners money while giving them better-performing facilities with fewer maintenance and comfort issues.
Sinclair: How does commissioning tie in with building automation?
Bert: Controls and automated systems are among the most important components of a building that benefit from commissioning. A wonderfully designed automated system can be greatly diminished if installed improperly, for example. As building owners spend more money on sophisticated systems – whether for safety, efficiency, sustainability, or other reasons – it's more important than ever to have a third party verifying that these complex systems function correctly when installed and deliver the maximum benefit to owners.

In the current difficult economy, there are also many people forecasting a slowdown of new construction coupled with an increased interest in "retrocommissioning" of existing buildings to ensure that energy costs are minimized. Whether it's called "monitor-based commissioning," "measurement and verification" or something else, some of the best tools to assist in optimizing existing buildings through the commissioning process are based on automation products and processes. As the technology continues to improve, it will become an increasingly indispensable tool for commissioning providers.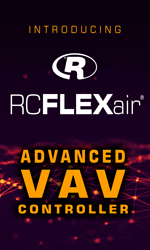 Sinclair: I understand you have an upcoming conference. What can you tell me about it?
Bert: We're holding the 5th Annual Conference on Total Building Commissioning, April 15-17 at the Intercontinental Chicago O'Hare in Chicago.

The main technical program is a full day of technical sessions on the 16th and a half day on Friday the 17th. We've lined up some of the nation's leading experts to talk about the broad range of commissioning services required today.

Some of the highlights will be an extensive panel presentation on the commissioning of lighting controls, an in-depth look at a program for measurement and verification of existing buildings by David Jump of QuEST, and an examination of commissioning of high-containment (BSL) labs. The keynote address by Craig Sieben of Sieben Energy Associates, will examine some major changes—and resultant opportunities—coming as a result of new government energy policies.

Topics include new energy policies and strategies, integrating measurement and verification of existing buildings, and system integration testing. You will hear about new LEED requirements for commissioning, gain an owner's perspective on commissioning and hear how system manuals are developed. Finally, you will learn from the nation's leading experts how to commission the building envelope, high containment laboratories, and lighting controls.

On the 15th there will also be an optional 5-hour pre-conference workshop for certification candidates and others who would like an in-depth review of the entire commissioning process.
---
About ACG

ACG is a nonprofit association of certified commissioning authorities, dedicated to the advancement of professional, independent commissioning services through education, training, and certification of qualified architects and engineers, and education of the construction industry on the benefits of the commissioning process.
ACG's guiding principles include:
Independence – All members must be independent of installing or general contractors, manufacturers of equipment or system components, or other entities that could affect the ability of the member to render an independent commissioning report.

Certification – Applicants for certification must have a thorough knowledge and understanding of the commissioning process, and demonstrate their ability to provide professional commissioning services in accordance with the ACG Commissioning Guideline.

Training and Education – ACG is committed to providing training and education for its members and the public. In addition to developing technical guidelines and standards, the association sponsors technical seminars and conferences that focus on commissioning related subjects.
For more information, see www.commissioning.org, email info@commissioning.org, or call 202-737-7775.
---


[Click Banner To Learn More]
[Home Page] [The Automator] [About] [Subscribe ] [Contact Us]